Loming lipa - pancit lomi (fresh egg noodles in thick soup)
Preparation
In a large pan or wok, heat about 2 tablespoons of vegetable oil then stir fry the pork meat until slightly brown. Take out the pork and set aside.
In the same pan and oil, stir fry the chicken liver with heart until light brown as well. Set aside. Using the same pan with oil, fry garlic until aromatic followed by the onion. When the onion is translucent, add carrots and chili peppers and continue sautéing.
When the veggies are cooked through add salt and ground pepper followed by soy sauce. Continue sautéing until its sizzling away. Wash the fresh egg noodles thoroughly to remove excess oil and salt. Add it into the pan and fry with the vegetables. Add the broth and let it boil with lid on.
Continue cooking until the noodle is cooked through. Taste the broth and adjust the seasonings. Then add the secret ingredient called kikiam powder or goyong powder. Don't tell anyone. Stir and let it boil further for a minute or two.
Meanwhile, prepare the thickening agent of about 3 tablespoons cassava flour (another secret ingredient) and 1 fresh egg. The egg should be lightly beaten and the cassava flour should be dispersed in a small amount of water.
Slowly add the flour mixture into the pan. Stir lightly to properly mix everything. Then add the chopped hot chilies. When the sauce has thickened, turn off the heat and slowly add the beaten eggs while stirring lightly to finish off the dish.
Transfer in serving bowls and top with slices of hard boiled eggs, fried chicken liver and fried kikiam balls. Minced green onions and toasted garlic make great toppings as well.
Photos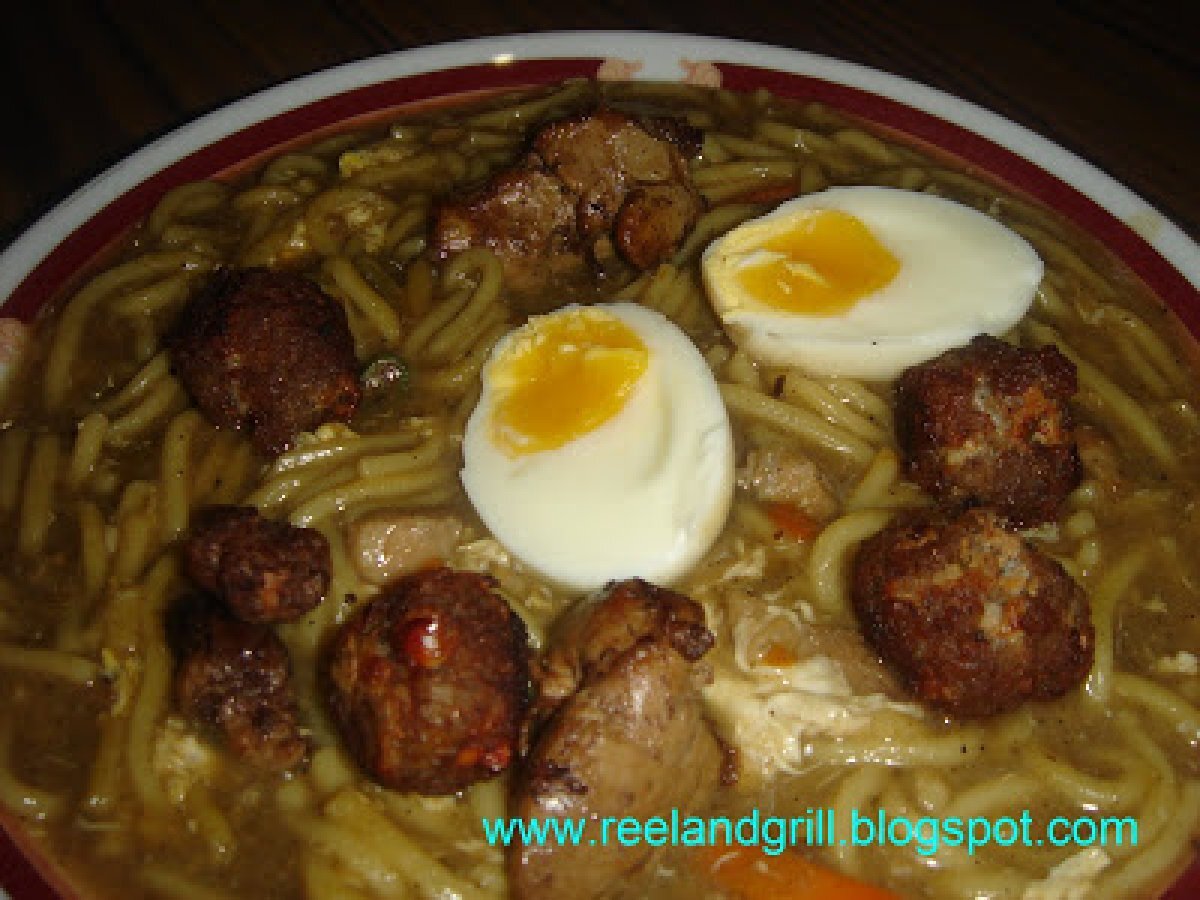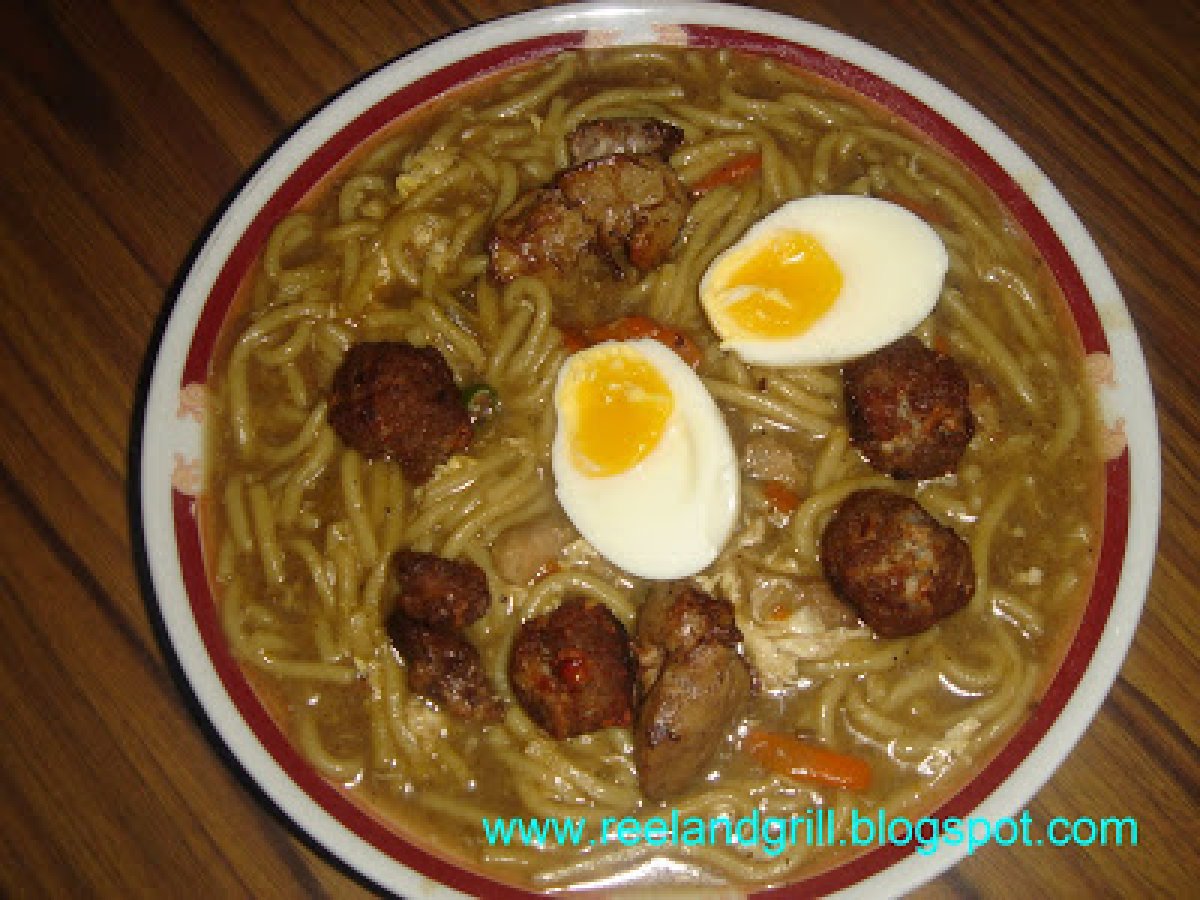 Questions:
You may like
Recipes