Malai kofta vegan: chickpea and spinach balls with tomato and coconut sauce
Malai Kofta vegan: chickpea and spinach balls with tomato and coconut sauce
Let's travel to India with this Malai Kofta ! Chickpea and spinach balls served with a tomato and coconut sauce and some rice. Discover this vegan recipe and enjoy !
Preparation
Pour a drizzle of olive oil in a hot pan and cook the spinach. Remove from heat when they're cooked. Drain and set aside.

Drain the cooked chickpeas. Pour them in a chopper with flour, salt, paprika (or chili powder), curcuma and drained spinach. Blend.

Make some balls (ping pong ball size). Add flour if needed.

Bake the balls for about 20 minutes at 390°F (200°C).

Tomato and coconut sauce :
Pour some live oil in a hot pan and add the spices. Stir for 5 minutes over low heat. Add the chopped onion and garlic and cook over medium heat.
When the onion is translucent, add the tomato sauce and the sugar. Cook for 5 minutes over medium heat.
Add coconut cream. Reduce the heat and cook for about 15 minutes. Add some lemon juice drops.
Add the balls and cook a few minutes more.

Serve and add some chopped peanuts and fresh cilantro on top. Add some rice or noodles and do not hesitate to add some coconut cream drops on top to decorate.
Photos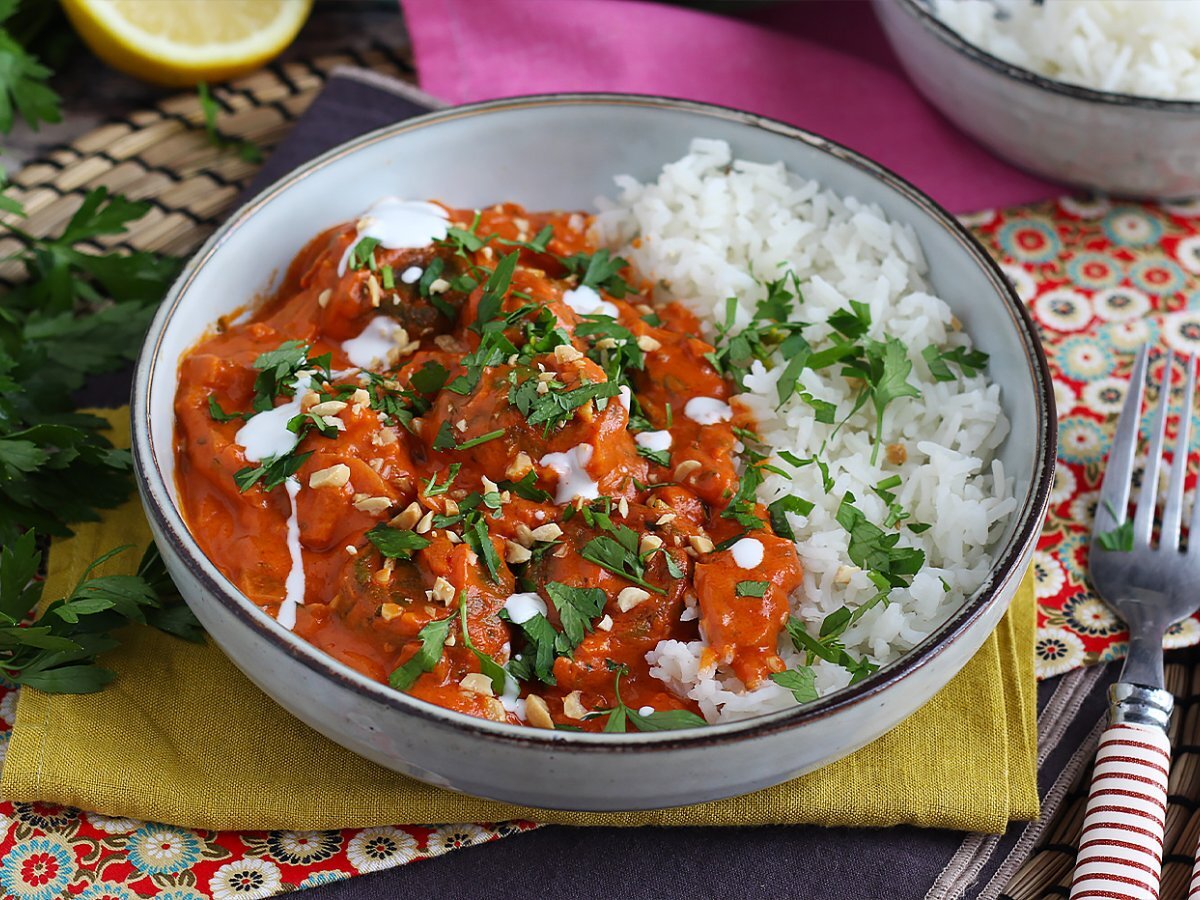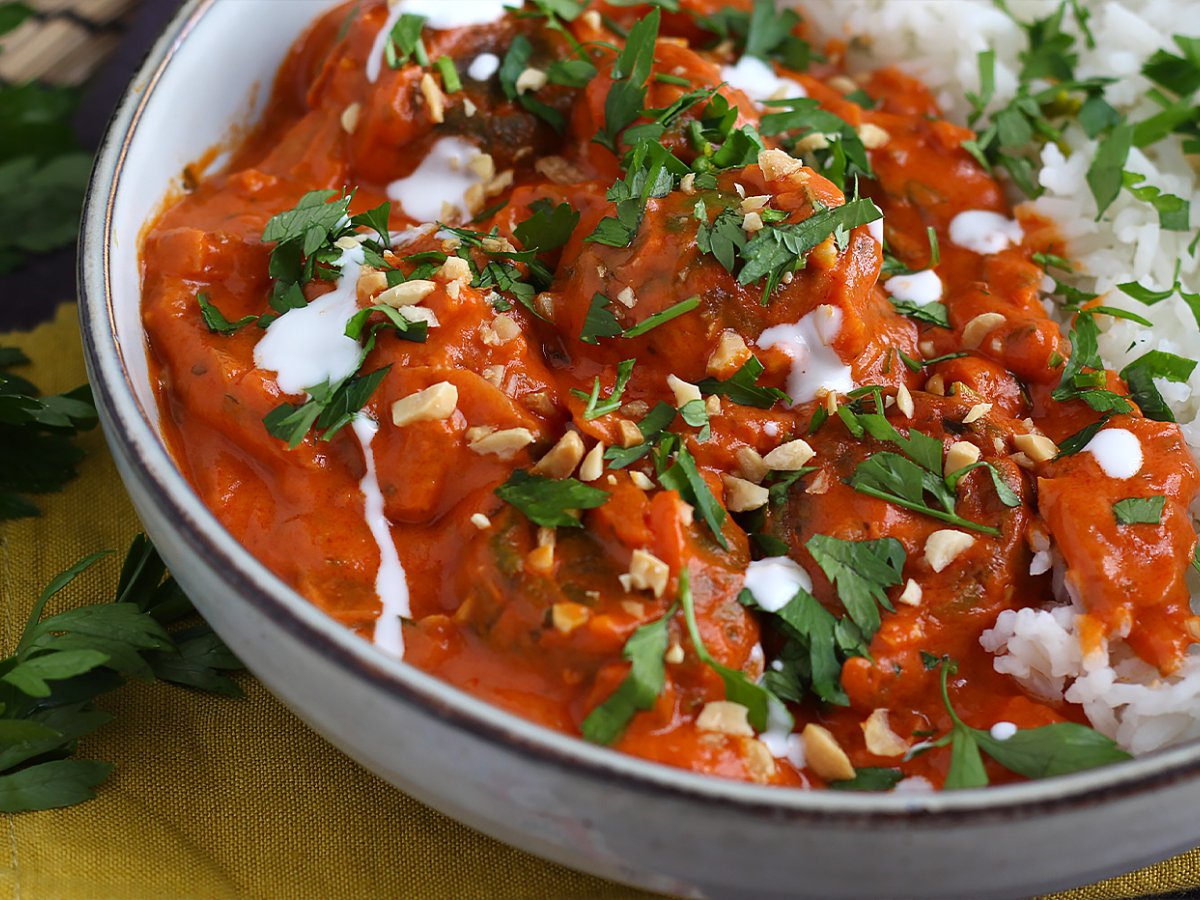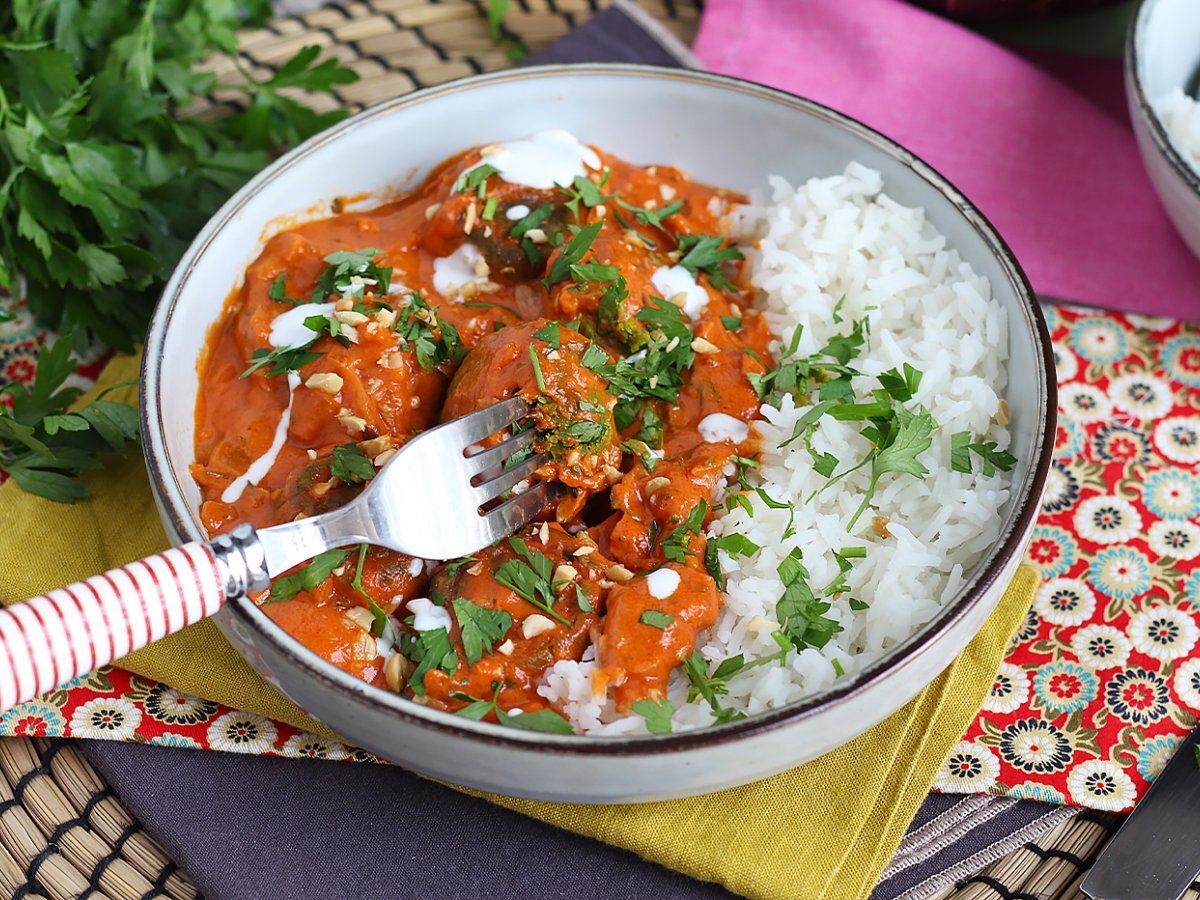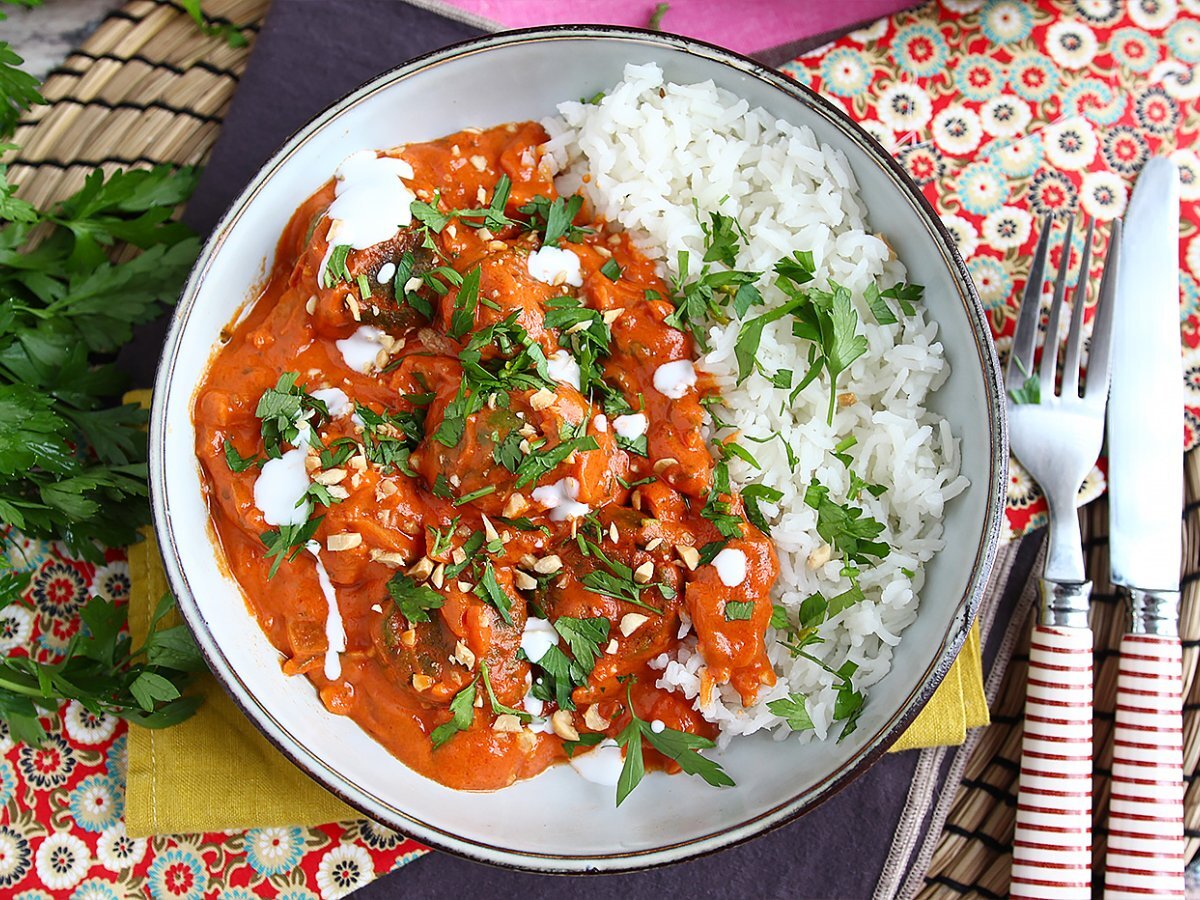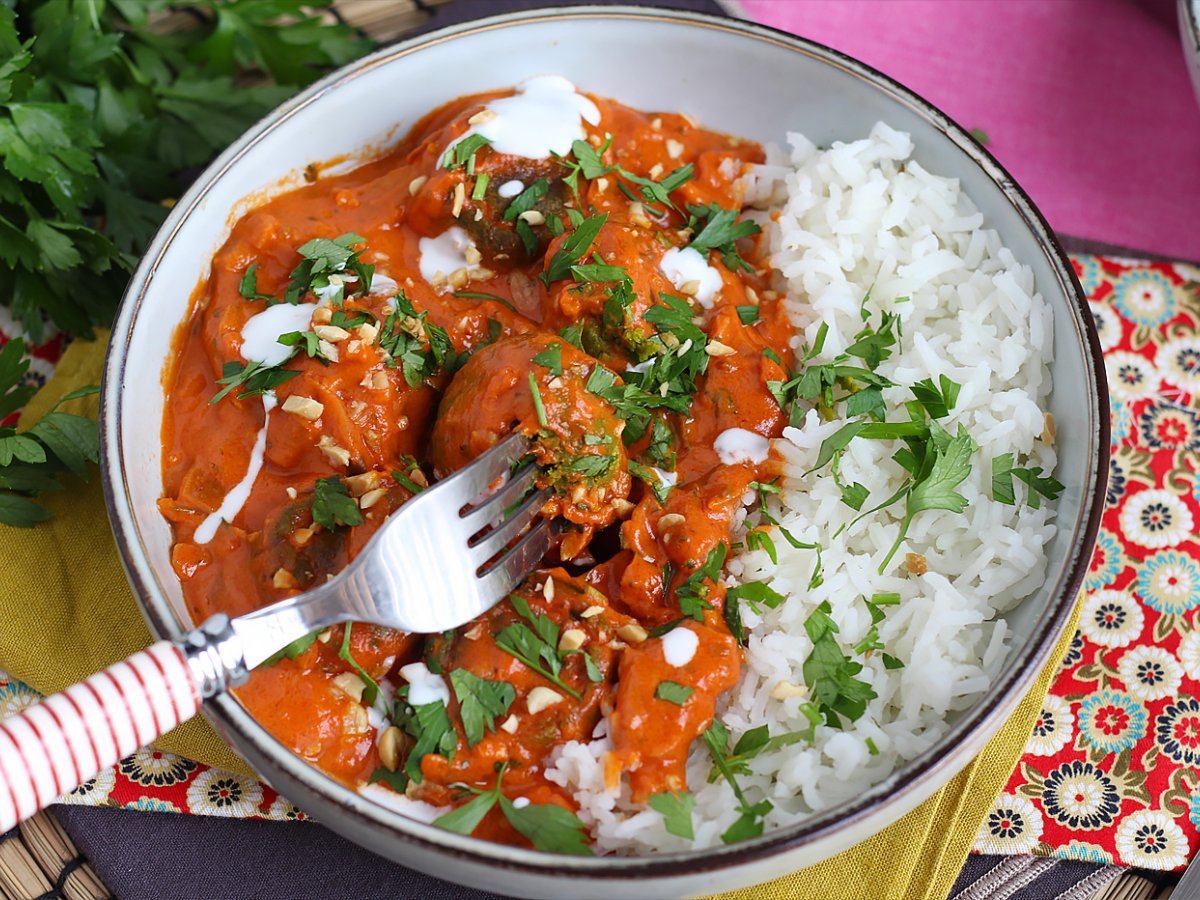 Questions:
You may like
Recipes
Related articles