Mamidikaaya menthi baddalu(quick raw mango pickle)
Preparation
Peel the skin off the mango and cut it into small cubes(approx.2 cups). Now take a pan and pour the oil in it and place the pan on the stove and heat the oil till it reaches smoking point . Now add the asafoetida/hing to the very hot oil and switch off the stove.
When the oil temperature comes down a bit(it should still be little hot) add the chilli powder to the hing oil.
Meanwhile get the Methi/Mustard powder ready. Add 1 teaspoon of methi seeds and 1 teaspoon of mustard seeds to a pan and dry roast them on medium heat till they are done. Let the seeds cool down and then grind it into a fine powder.
Now the oil with hing and chilli powder is cooled down. Add the mango pieces,and methi/mustard powder to the oil and mix it.
Now add the required amount of salt to the mango , spice, oil blend and mix it well.The pickle is all done.
Photos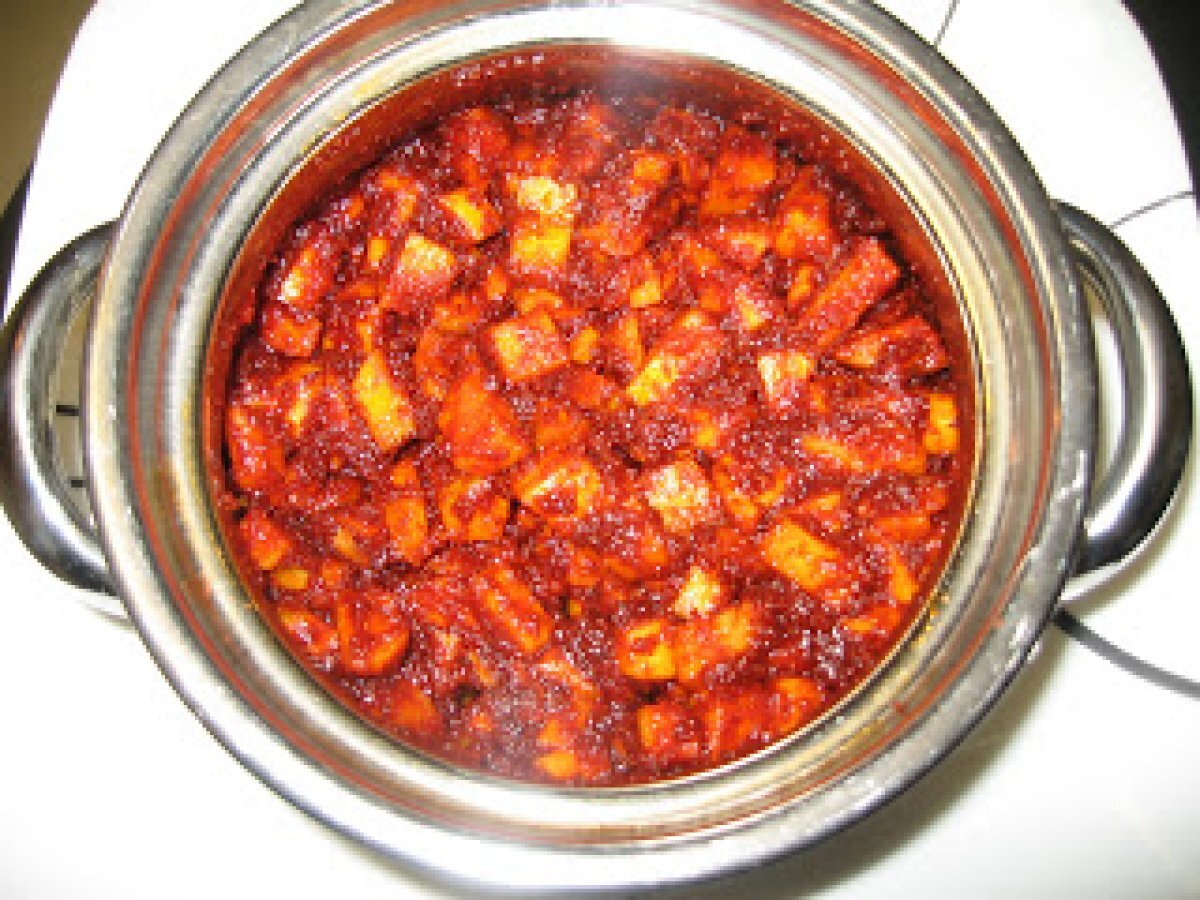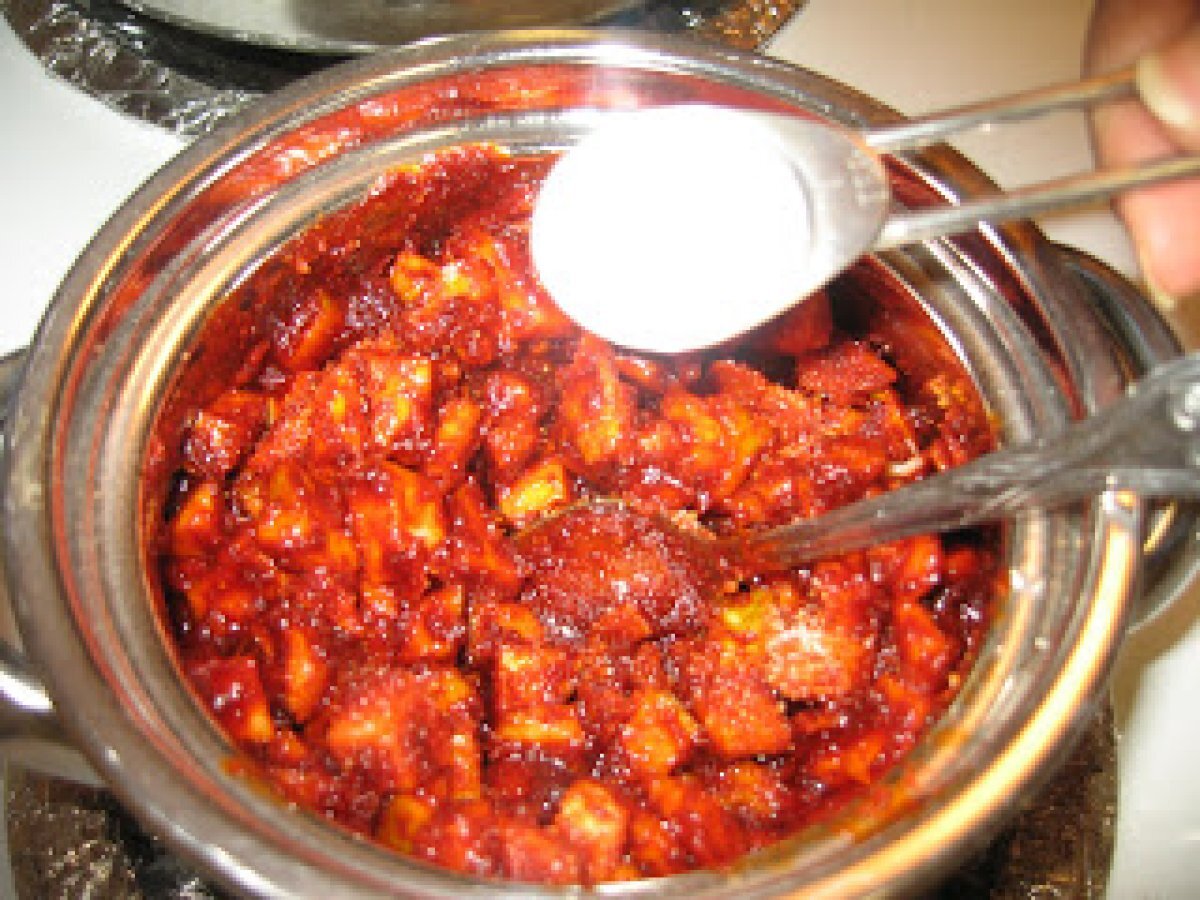 Questions:
You may like
Recipes