Meen varathathu - kerala style fried fish
Preparation
Wash the sardines well. To clean, remove the scales by moving your knife from tail to head of the fish repeately. Cut off the fins and tail and make a slit along the side of the fish. Remove the gills and guts. If you wish to, you could cut off the head as well. Wash repeatedly in salted water, changing the water after each wash.
Make 3-4 shallow slits on both sides of the fish.
Grind together all the remaining ingredients except oil to a smooth paste. Apply all over the fish, and let it rest for half an hour in the refrigerator.
Heat oil in a wok or frying pan over a medium flame. Place the fish in the hot oil without overcrowding the pan. After one side is done, flip over the fish and fry the other side. I like my fish to be almost crisp, whereas my dad likes it to be just cooked. Your frying time depends on how you want the fish to be.
Once done, remove from oil and drain excess oil on an absorbent paper. Enjoy your mathi varathathu with kuthari choru or brown rice.
Photos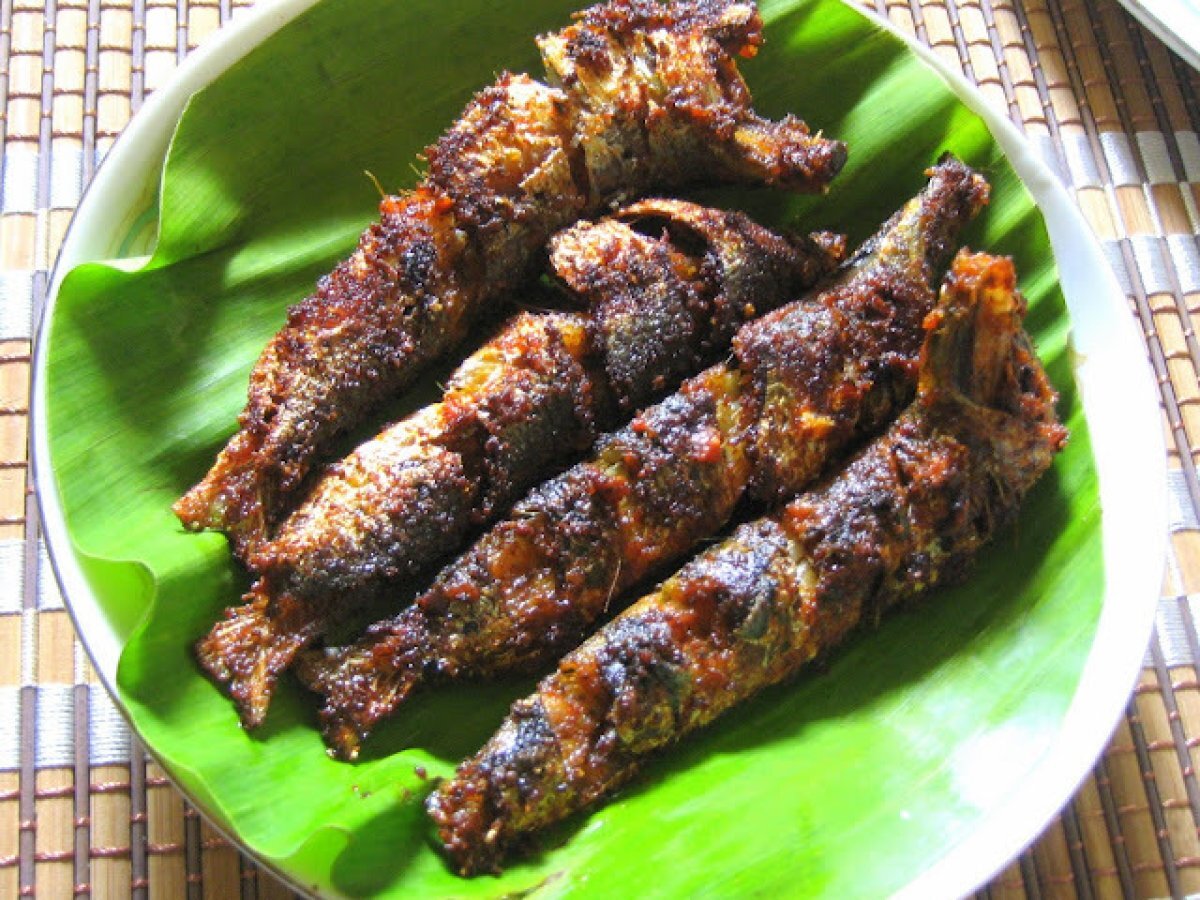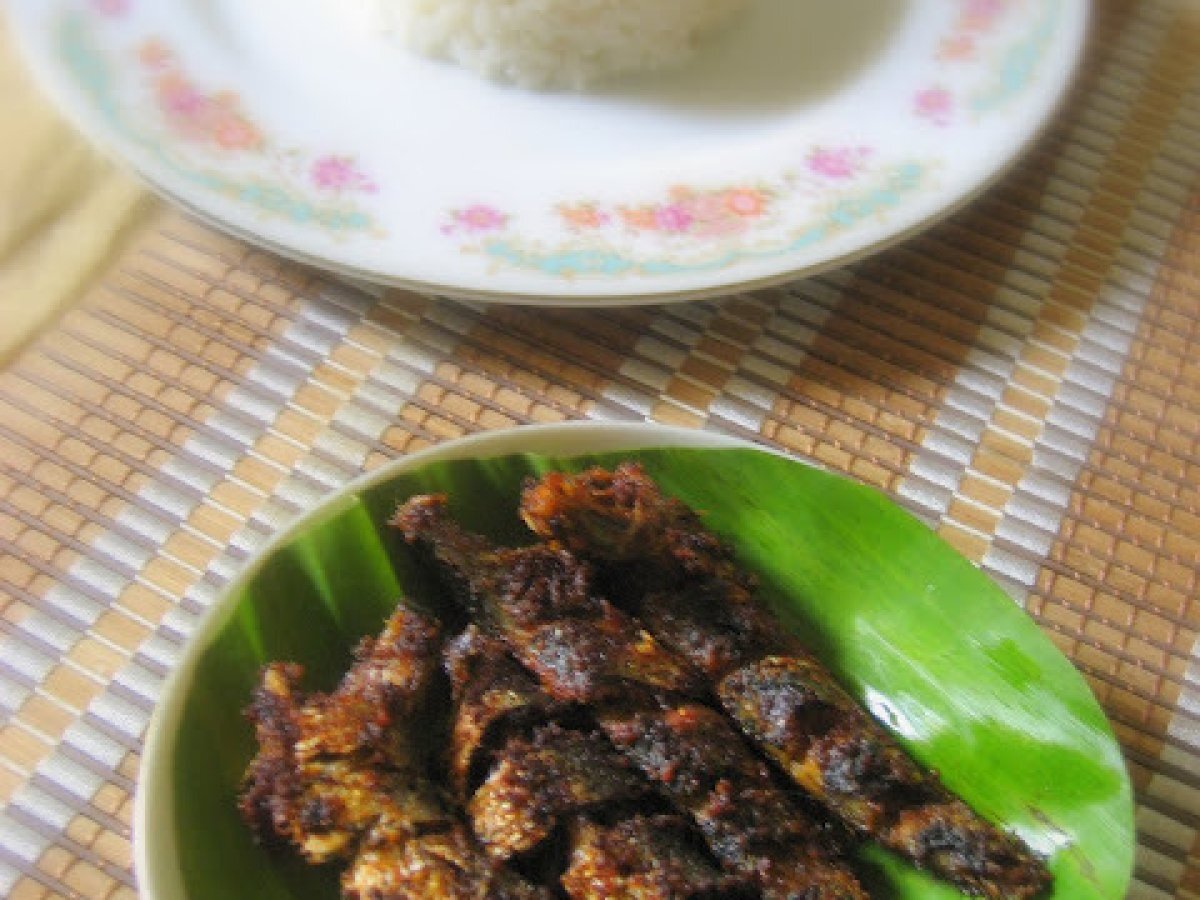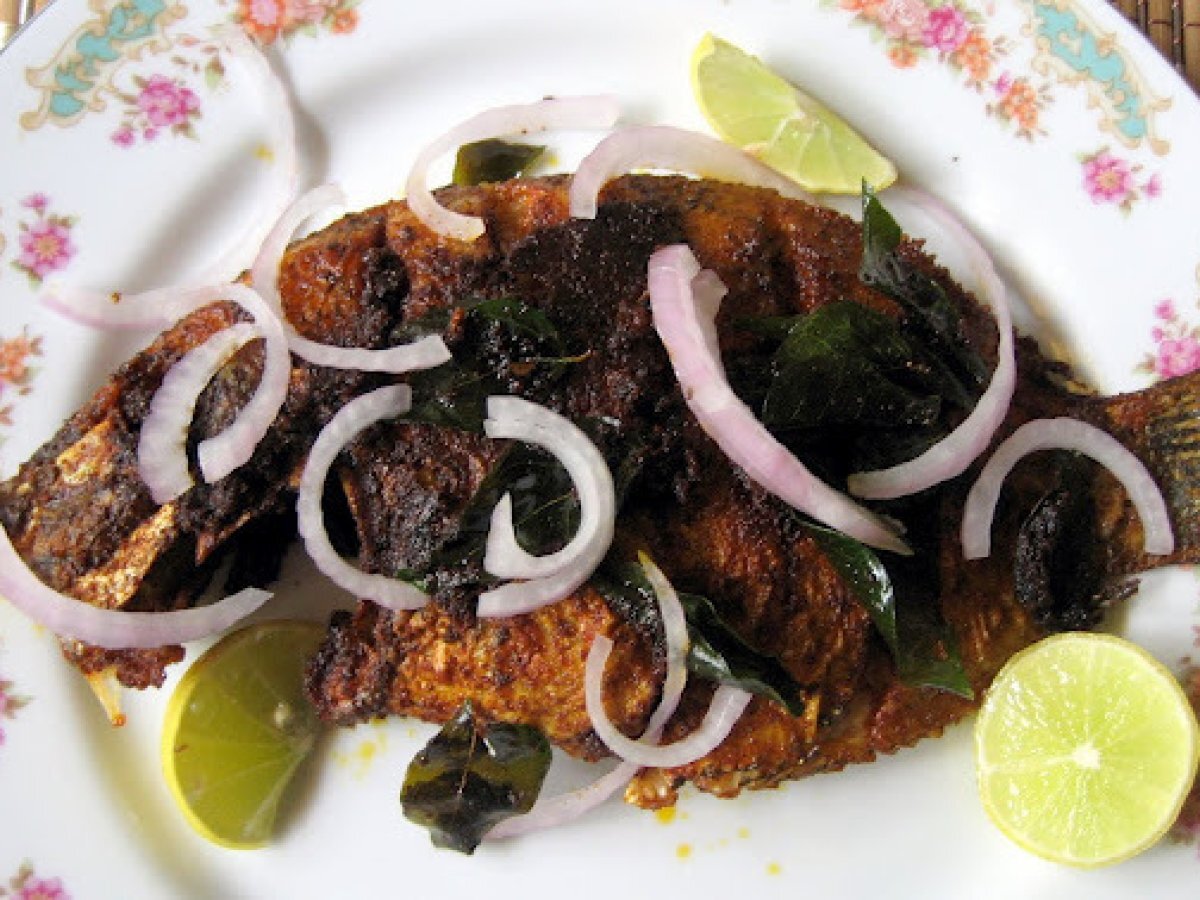 Questions:
Related recipes
Recipes