Methi paratha (fenugreek indian bread)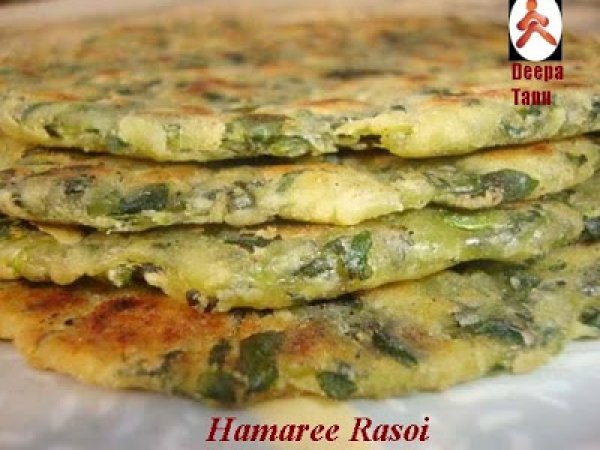 Preparation
Rinse the methi in water thoroughly to get rid of the soil particles.
Chop the leaves evenly. Make a paste of fresh coriander leaves, green chillies and ginger in a blender.
Now in a large mixing bowl add chopped methi leaves and all ingredients along with the paste. Put little water in the bowl as per the absorbency level of the flour. Do add ghee to the dough to make it soft.
Cover the dough with a moist cloth and leave it to rest for 20 minutes. Make equal s balls of the dough. Roll the ball into thin round shape. Sprinkle flour to dust if the dough is sticking to the chakkali.
Do the same with all the balls to make round parathas. Now in a non-stick pan, cook the paratha on medium flame on both the sides by applying oil. Make the rest of the parathas in the same way.
Serve the hot parathas with pickle of your choice, chutney or yoghurt.
Questions:
Related recipes
Recipes