Mie ayam jamur pangsit // noodle with sweet chicken and mushroom stir fry and won ton soup
Preparation
Chicken Oil:
Fry the chicken skin with the crushed garlic and ginger. Set aside.
Chicken Broth:
Add the water in a pot, add salt and crushed garlics. Boil the chicken thighs in until cook. Take out and when they're cool enough, get the meat. Put the bones back into the broth.
Sweet Chicken and Mushroom Stir Fry:
Put 2 tablespoons of chicken oil in a pan. Add the crushed garlic and ginger, sauté until fragrant.
Add the button mushrooms and chicken meat, Indonesian sweet soy sauce, soy sauce, oyster sauce, sliced onion springs and the chicken broth. Season well and cook until set.
Won ton Soup:
Combine the minced pork with Ngo Hiong, salt, pepper and the crushed garlic. Steam for 10 minutes. In each won ton paper, put 1 tbsp of filling in the center. Take the four corner to the middle, press a little bit in the middle. Boil in the chicken broth over a low heat for 1 minute.
Serving:
Boil the egg noodles in a pot until soft, drain
Add the Indonesian sweet soy sauce, chicken oil. Season well and toss. Put into individual serving bowls, add the sweet chicken and mushroom stir fry and sprinkle with sliced spring onions. Serve immediately with won ton soup.
Photos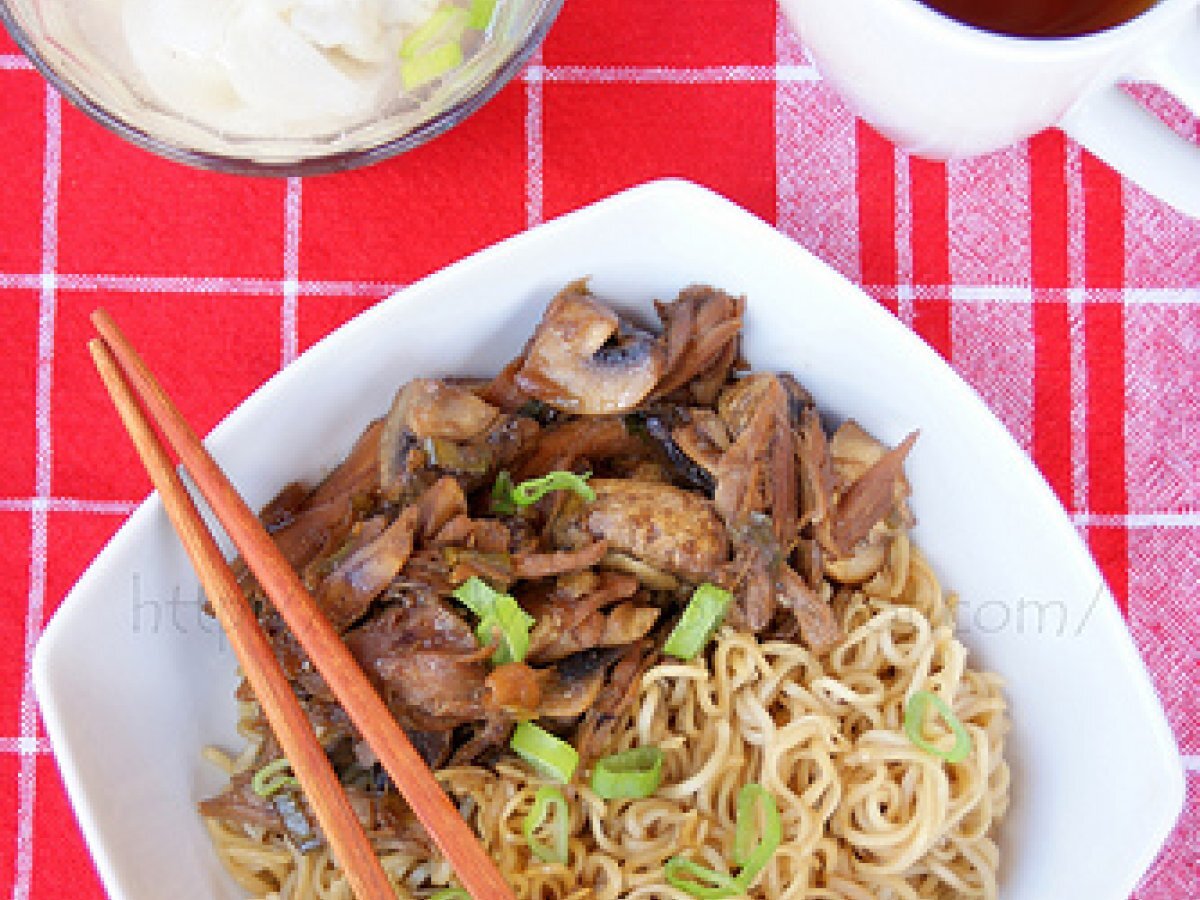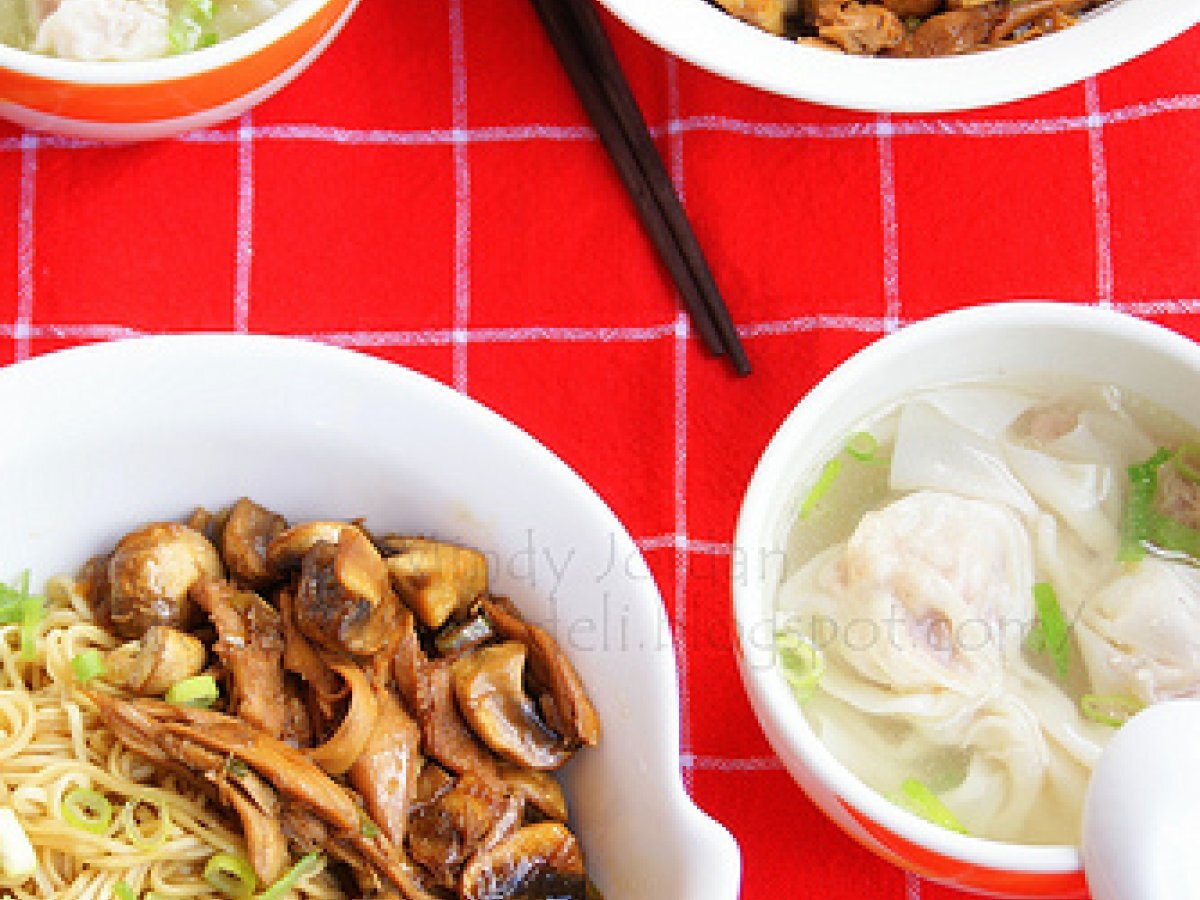 Questions:
You may like
Recipes
Related articles