Old fashioned egg salad
Old fashioned egg salad
Soft and crispy at the same time, this can be serve with a pasta dish at lunchtime.
Ingredients
---
---
1/2 red capsicum, thinly sliced
---
---
---
---
1/ 3 cup light sour cream
---
1/3 cup mayonnaise
---
2 teaspoons mild curry powder
---
1/4 cup chopped fresh chives (use half this amount if using dried chives)
Preparation
Take eggs from fridge and place in a saucepan. Cover with hot tap water and stand for 10 minutes.
Place pot on stove and bring water to the boil, simmer for 9 minutes. Drain water and place eggs in bowl of cold tap water and allow to mostly cool.
Peel eggs, and slice into quarters lengthways. Place eggs in a large bowl with capsicum, celery and almonds if using.
To make dressing - simply combine all ingredients and gently add to eggs
to serve.
Place egg on top of lettuce, top with avocado.
Photos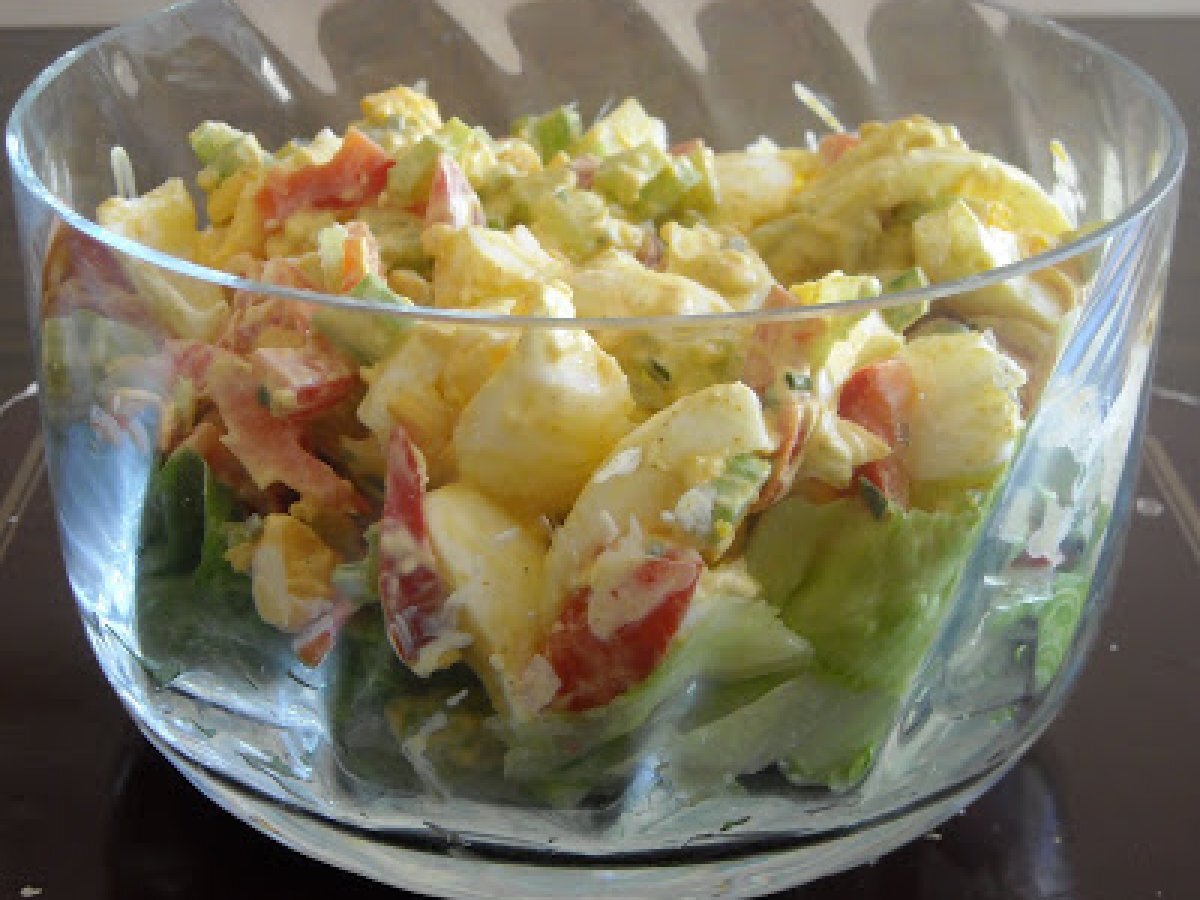 Questions:
Related recipes
Recipes