Oodles of noodles
Oodles of noodles
Preparation
Mix the marinade ingredients together in a small bowl and stir in the sliced chicken.
Make sure they are coated well. Set aside for about 15 minutes. When you're ready to cook, drain the chicken from the marinade.
Heat up a little oil in your wok and throw in the chicken. Stiring all the time until it is just cooked.
Remove the chicken and set aside. Now add a little more oil to your wok and heat it up again.
Add all the prepared vegetables (apart for the pak choi) as that will cook in seconds.
Stir fry for a minute of so and then add the tonkatsu, gochujang and a splash of soy sauce.
Now add in the noodles and keep stirring. if they stick together add a tiny amount (say 2 teaspoons) of water.
Stir and they will seperate. Now put the chicken back in to heat up.
Put the pak choi in and it will wilt quite quickly. Have a taste and add a pinch or two of white pepper.
You can add more tonkatsu of gochujang if you think you need to.
Once it's piping hot, serve immediately.
Photos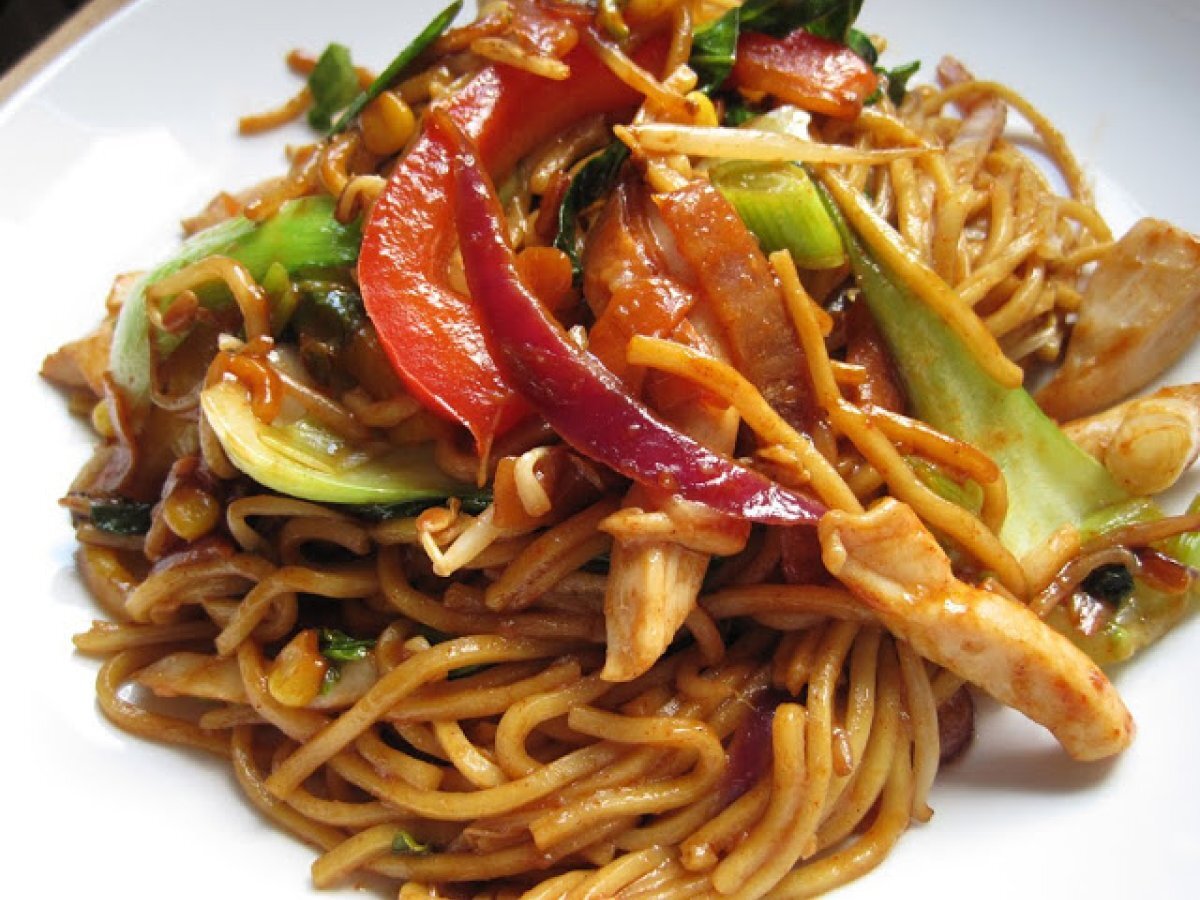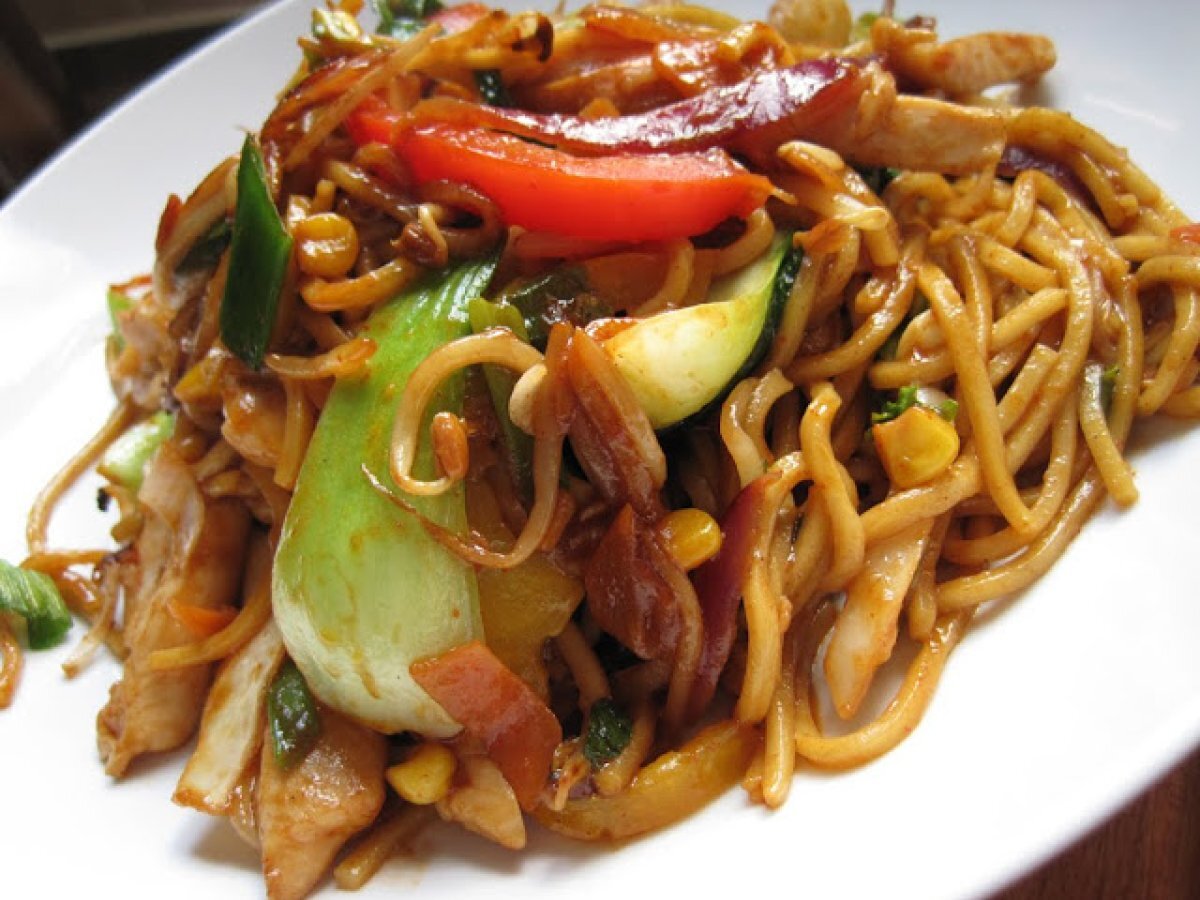 Questions:
Related recipes
Recipes