Oven baked roast beef, made with roasted potatoes and pearl onions
Preparation
Preheat oven to 400. Toss the potatoes and onions in the oil on a rimmed baking sheet and then add as much salt and pepper as you'd like.
Move the vegetables to the sides of the pan and add the roast beef, turning it over in the oil. Add salt and pepper, or any other seasoning, to the roast beef as a rub.
Bake in the oven until a meat thermometer reaches atleast 130 degrees (this would be for medium rare-to medium), stirring the vegetables a couple of times.
Cook until it reached 140 degrees, which is 1 hour. Remove, and cover with a tin foil tent to keep warm. Let the meat sit for atleast 30 minutes before slicing.
The onions do end up tasting a tad bit burnt, but that flavor, again mixed with a bite of the meat, is unbelievable.
Slice as thick or thin as you'd like and serve with the potatoes, onions, and anything else you'd like.
Photos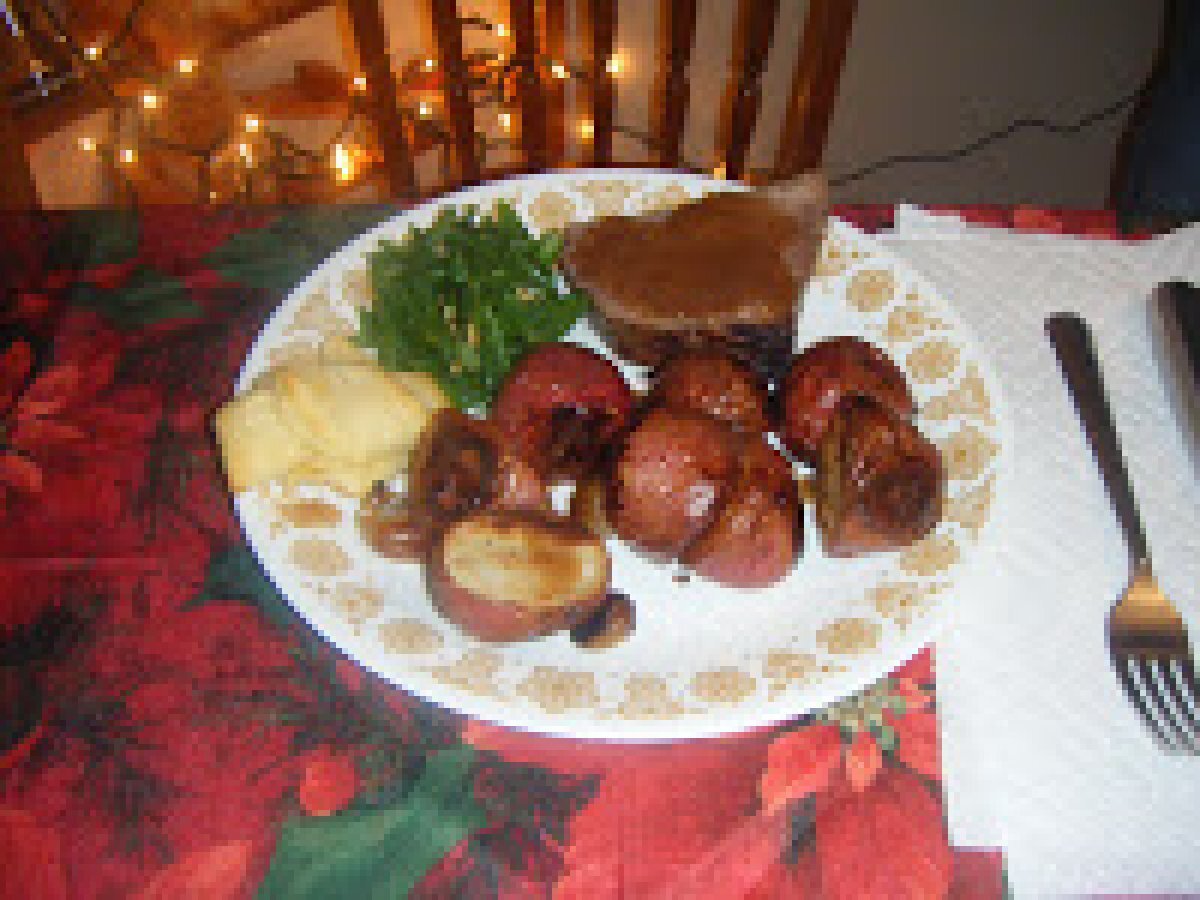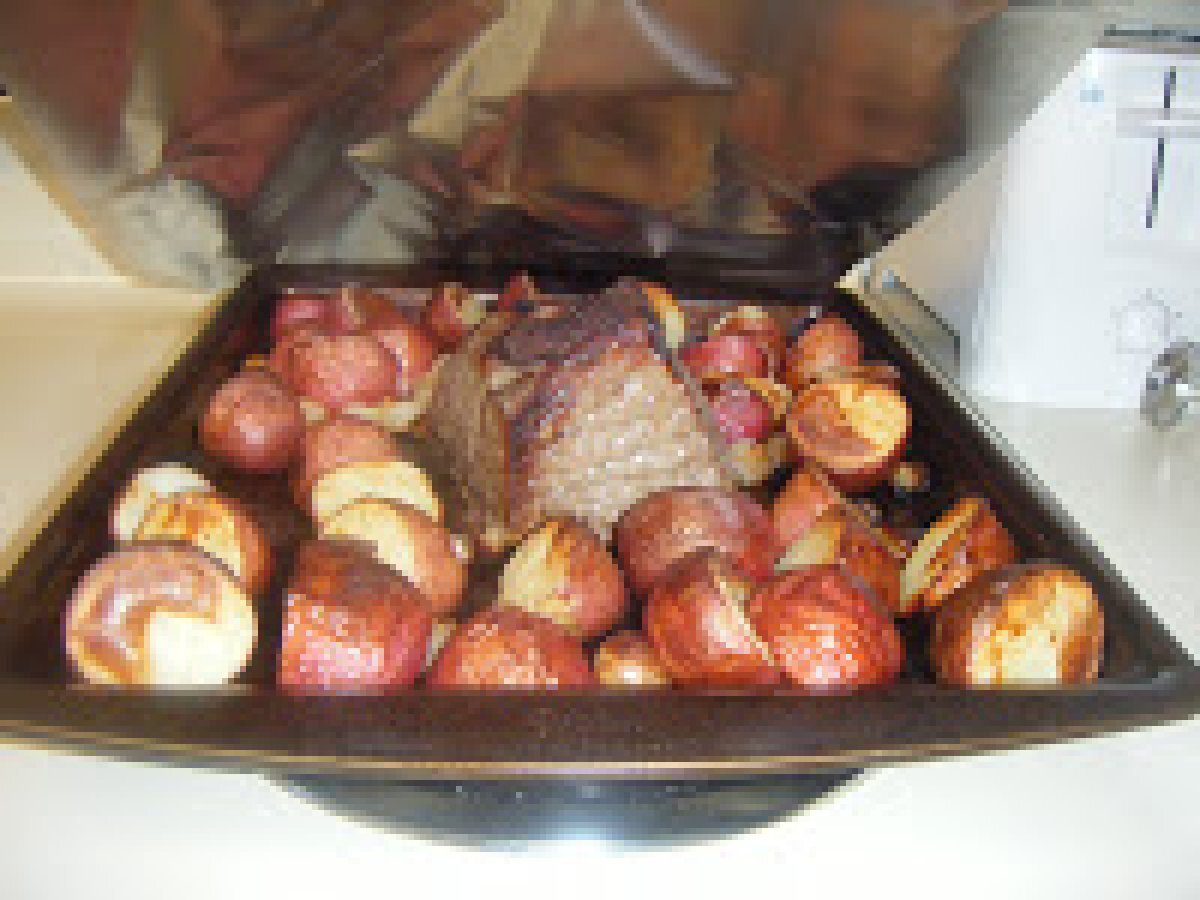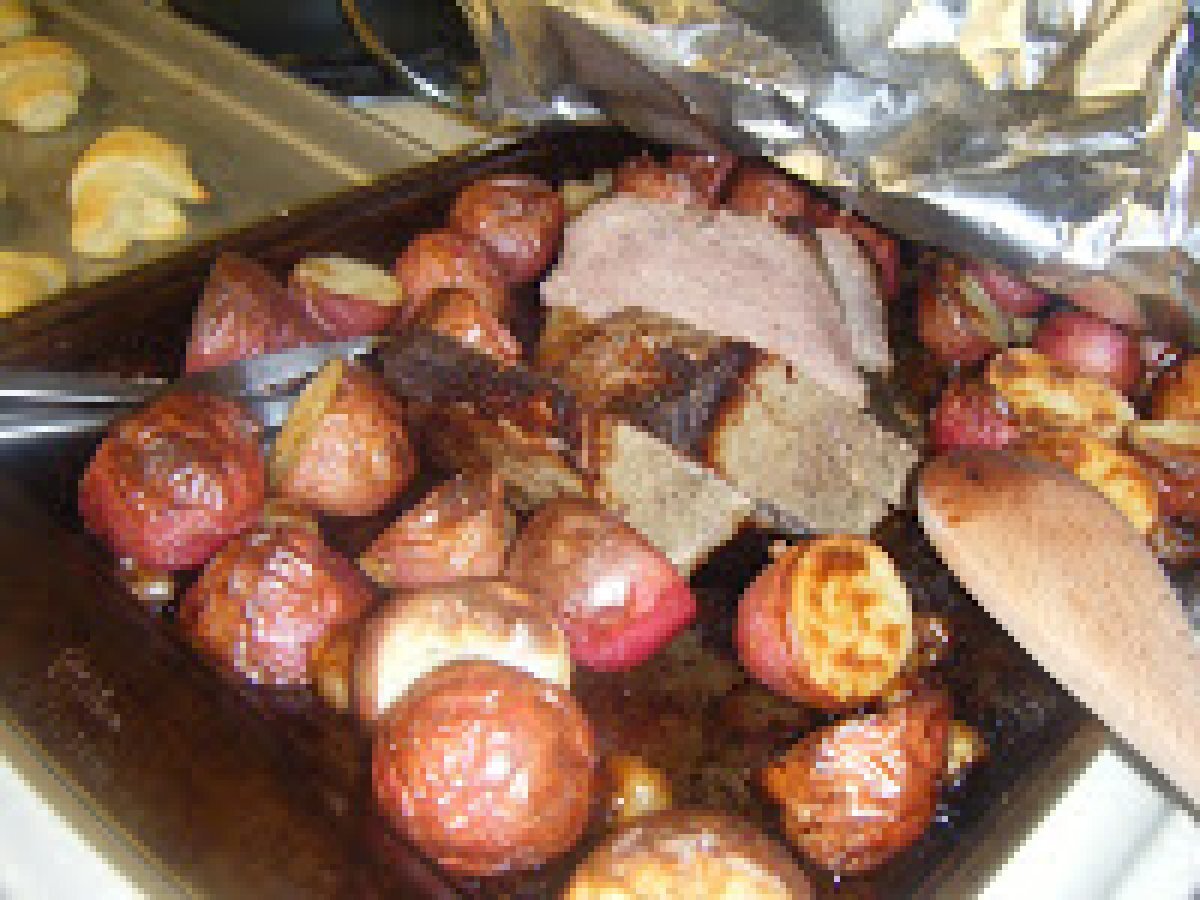 Questions:
Related recipes
Recipes