Paneer tikka & grilled broccoli
Preparation
1)Paneer Tikka:
Place all the main ingredients, except the paneer and cream, in a bowl and mix well to a form a smooth paste without lumps. Once the marinade is ready, add the cream to it and mix well, taking care that cream does not coagulate. Also check that the mixture is not too watery. Then add paneer cubes. Set aside to marinade for at least three to four hours so that all flavors get well blended and the paneer absorbs them. Thread the paneer cubes onto skewers and cook in a moderately hot tandoor or charcoal griill for eight to ten minutes or till cooked, but still soft and juicy. Serve garnished with the finely sliced onion, carrot and beet root, accompanied by the lemon wedges. Sprinkle chaat masala over the paneer cubes just before serving.
2)Grilled Malai Broccoli:
Blanch the broccoli florets in boiling water for five minutes and then immerse in cold water, so that they retain their color and becomes tender. Set aside. Mix all the other ingredients except the butter, in a bowl, ensuring that the mixture is smooth and free from lumps. Spoon it in between the small stems of the florets, so that the broccoli is nicely stuffed. Wrap in cling film and freeze for around three to four hours, so that the mixture settles and will hold well in the florets. Remove from the freezer. Allow to thaw a little. Brush the broccoli with the melted butter and thread onto skewers. Place in a tandoor, or on a charcoal grill on light to medium heat and grill for a few minutes, taking care that the broccoli does not brown. Remove and discard the excess part of the steam. Serve hot, with the sliced onion, carrot and beet root and a little chaat masala sprinkled over it.
Photos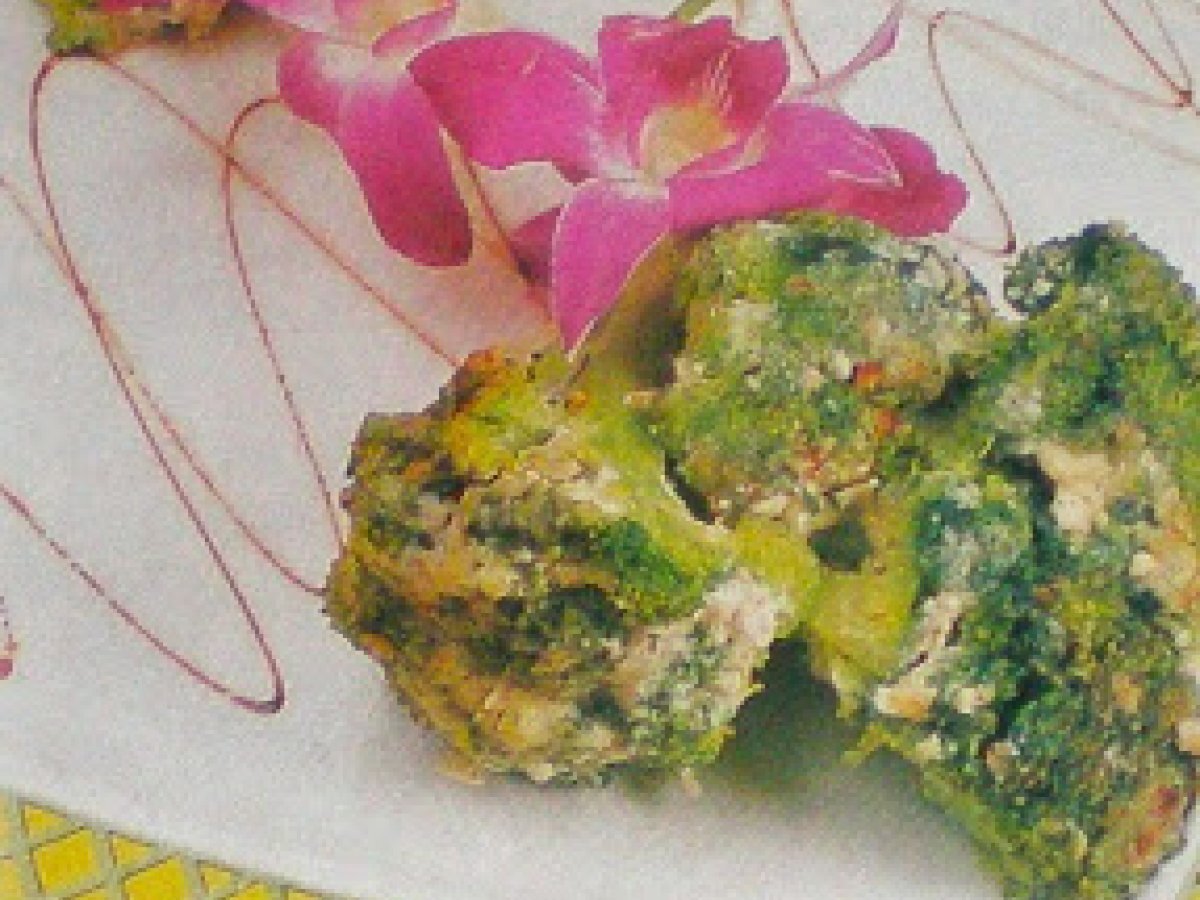 Questions:
You may like
Recipes