Pesto calabrese and it's creamy burrata - italian pesto with bell pepper and ricotta
Pesto Calabrese and it's creamy burrata - Italian pesto with bell pepper and ricotta
If you know the classic green pesto and use it often, try this pesto with bell peppers and ricotta, you'll love it ! It has a fabulous texture and taste so good, you can use it with pasta or make buschetta toast with it :-) Add a creamy burrata on top and you'll have the best combo ever !
Preparation
Preheat the oven to 450°F (230°C), grill function. Cut the red bell pepper in half, remode the seeds and place it skin-up on a baking sheet.

Bake for 20 minutes : the skin has to be black and the pepper has to be tender.

Put the baked pepper in a freezer bag, close it and leave to rest for 10 minutes. Open the bag and peel the peppers.

Cut onion into strips and cook it in a hot pan with olive oil until tender and translucent. Set aside.

Put the bell pepper, onion, ricotta, pecorino, parmesan, tomato paste, salt and olive oil in a blender and blend until smooth.

Transfer into a hermetic box and refrigerate or use it directly.

Cook the pasta into salted boiling water 1 minute less than the time recommended on the box. Add sauce and some of the pasta water. Stir in the pan on medium it until the water is absorbed.

Serve the pasta in a plate, add a burrata on top. Cut the burrata to open it and add a drizzle of olive oil, some salt and pepper and enjoy !
Photos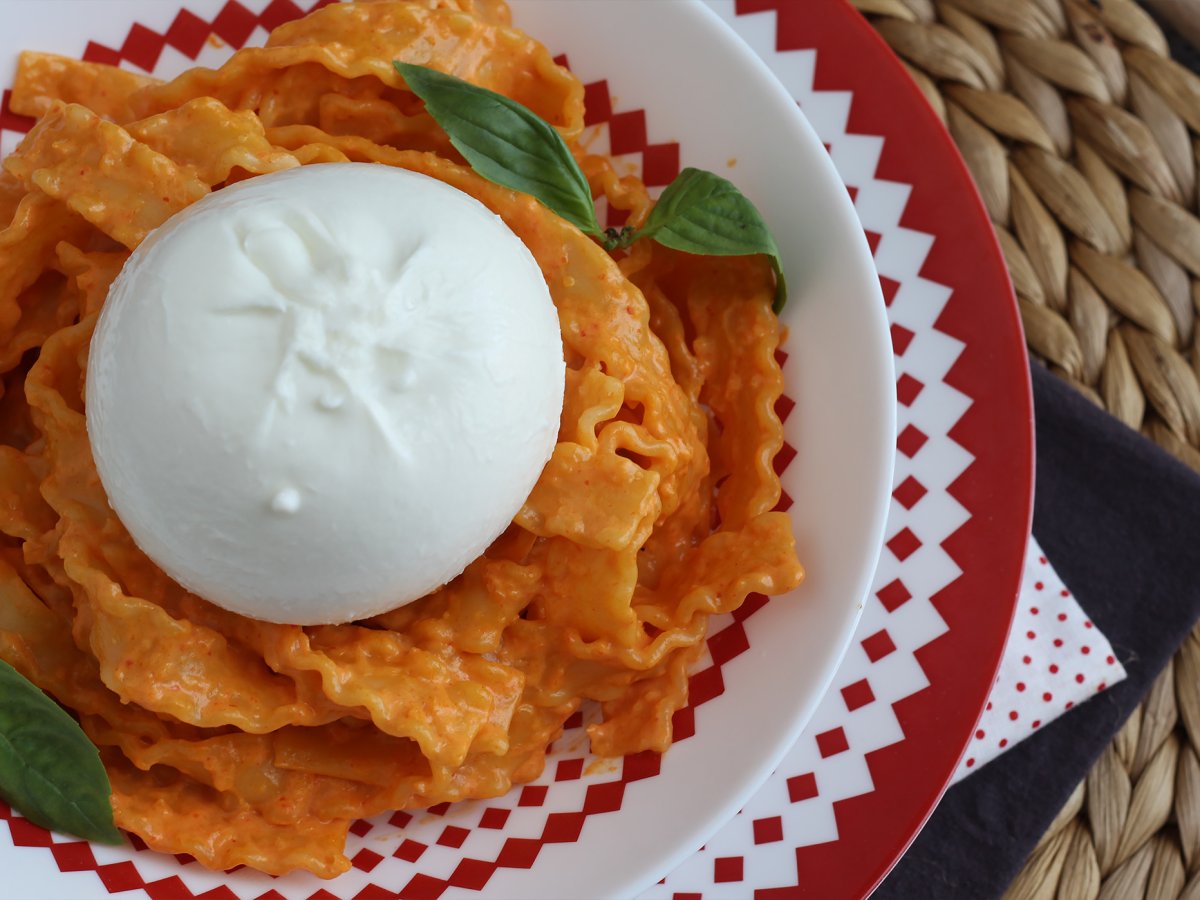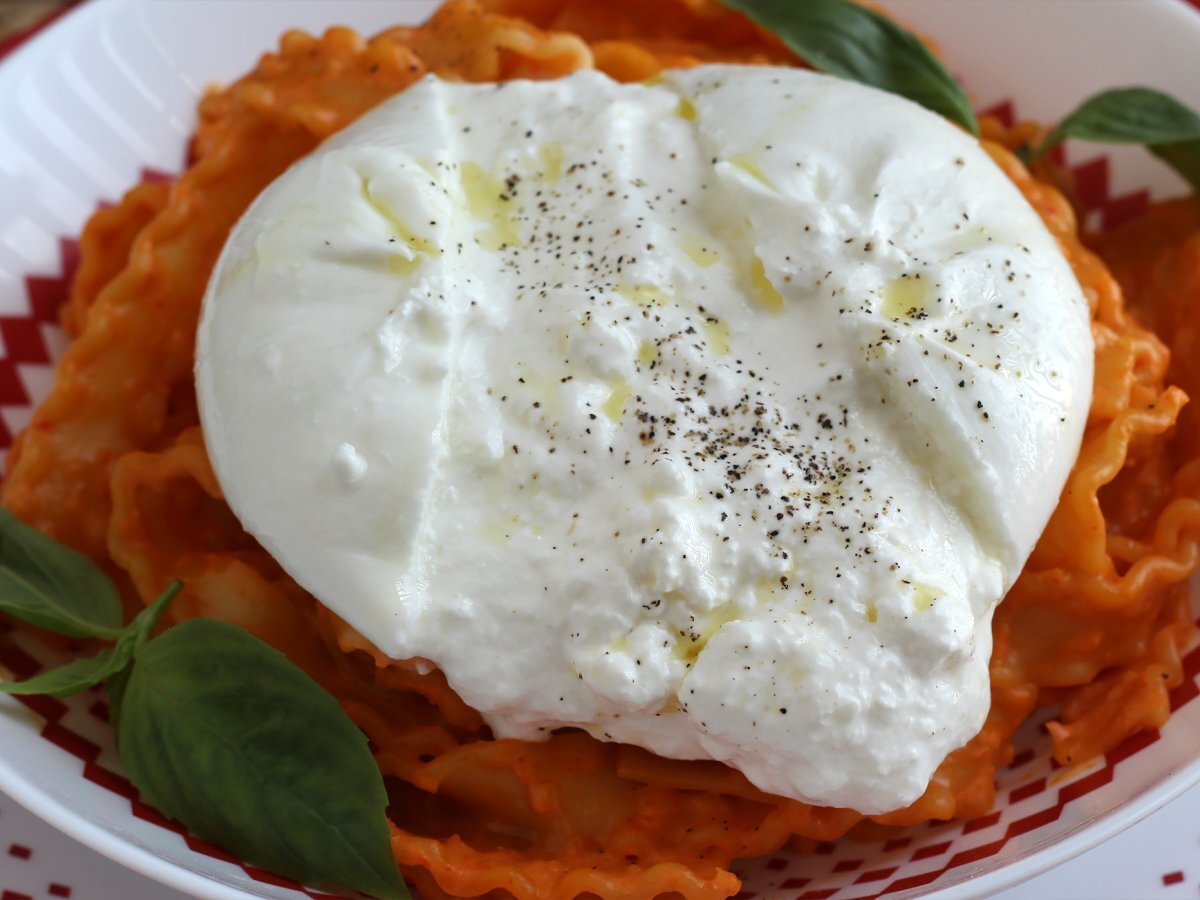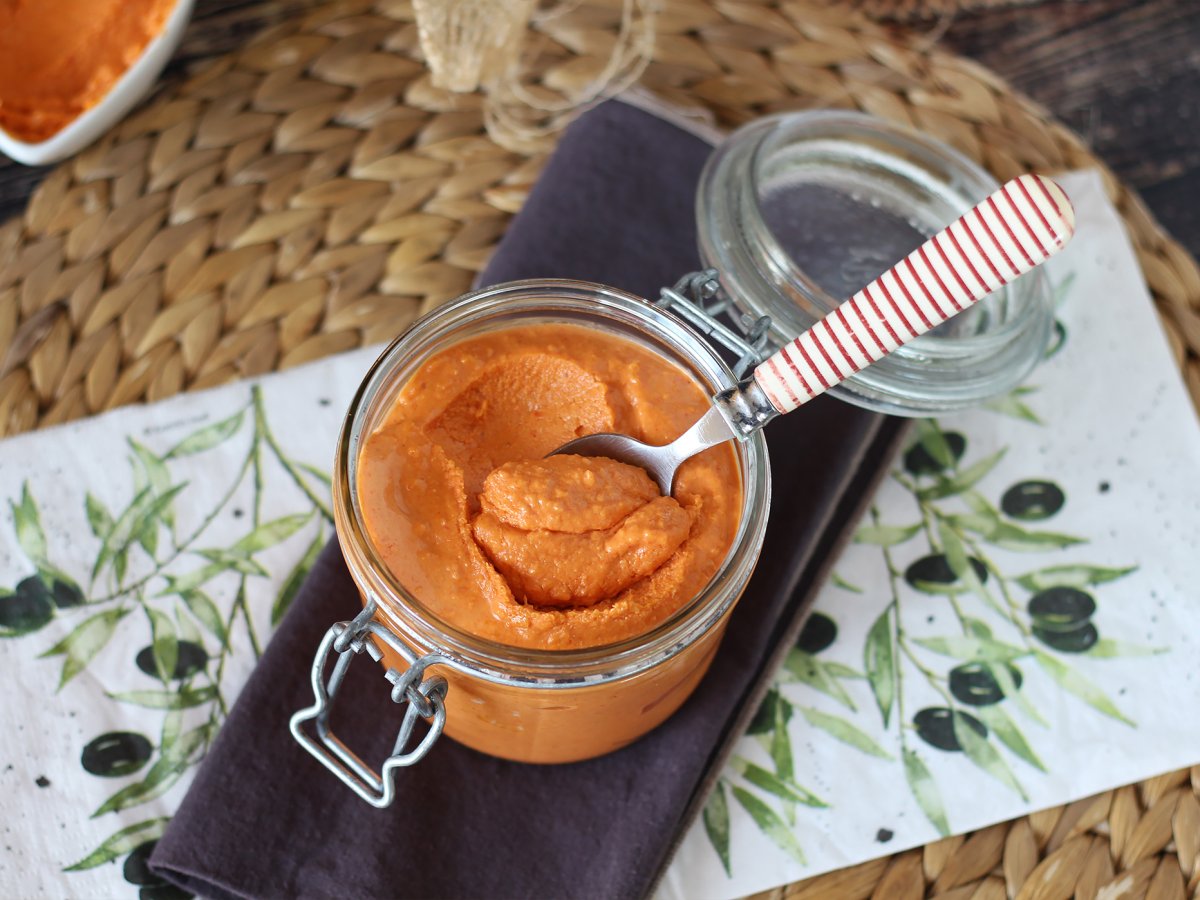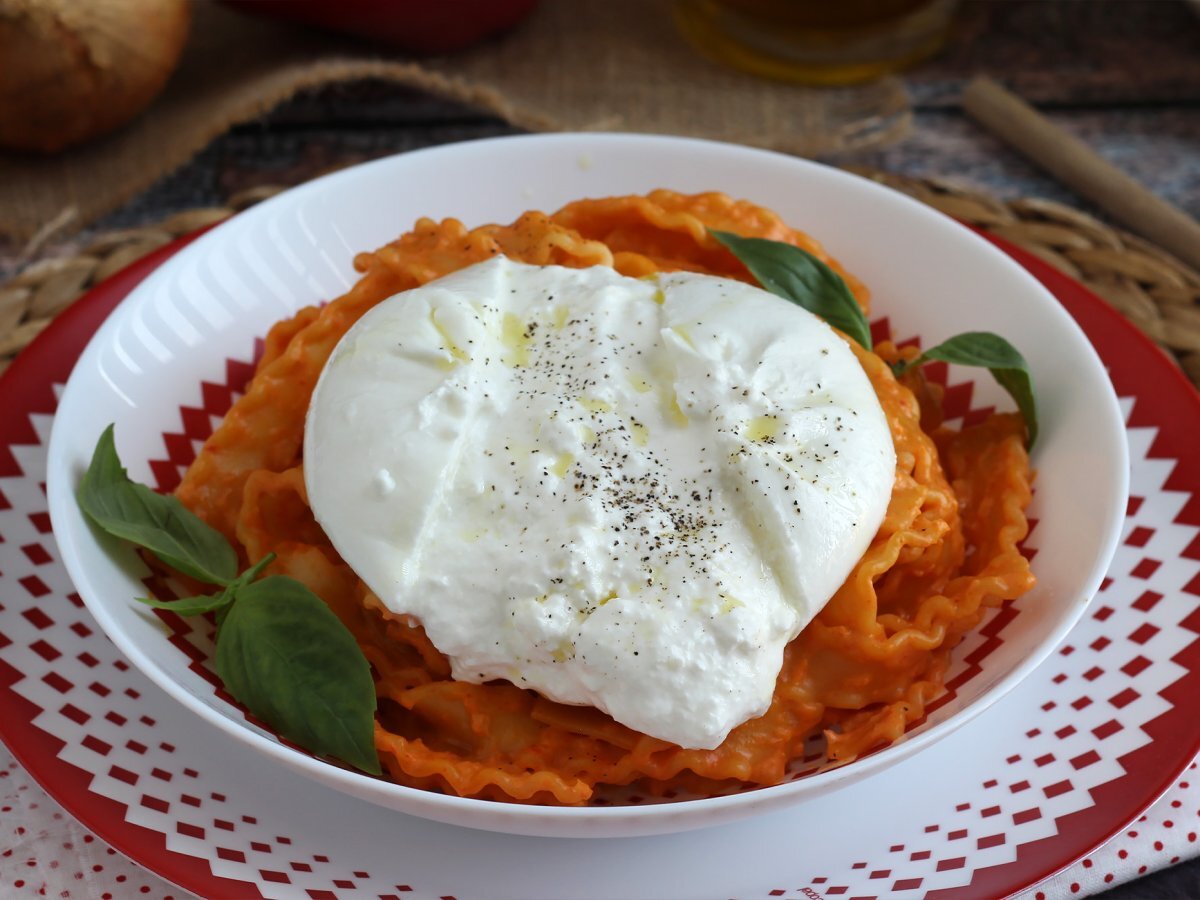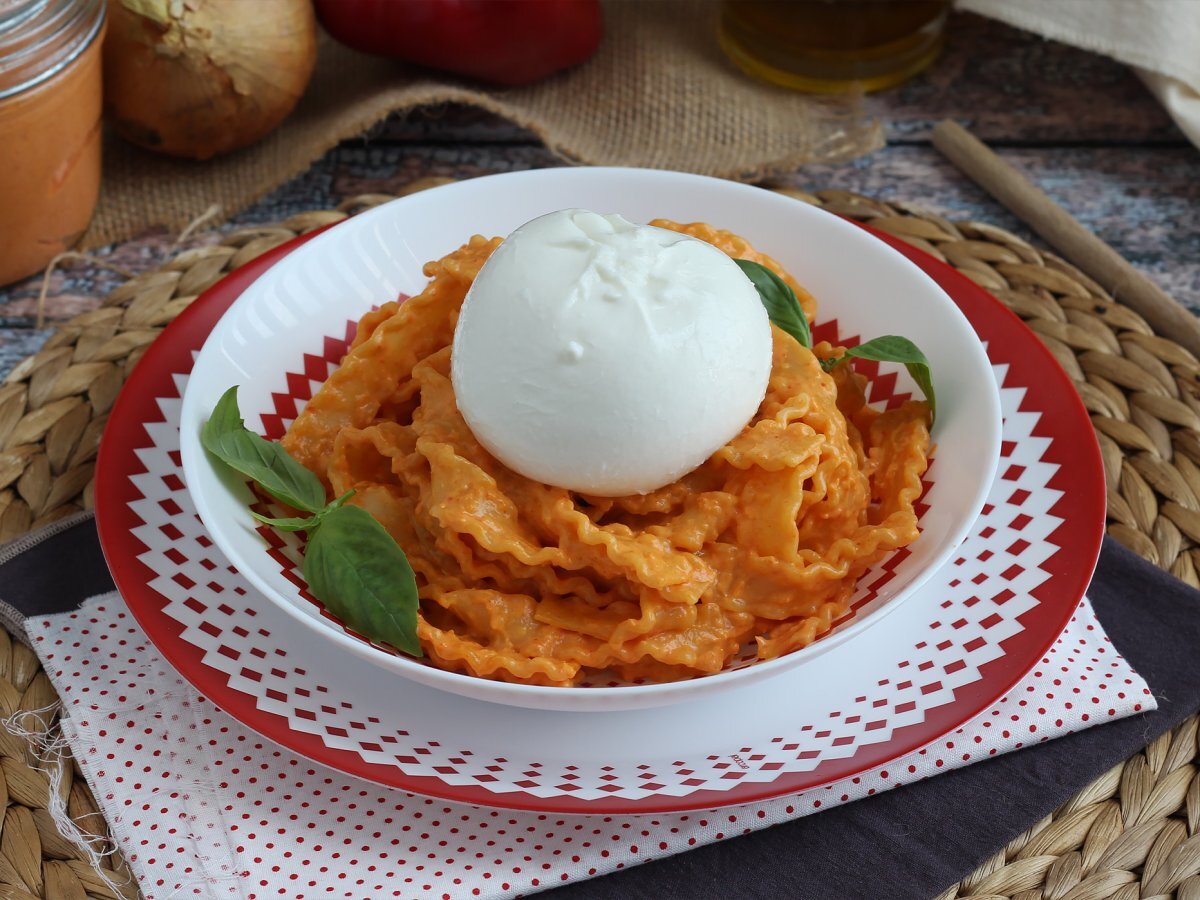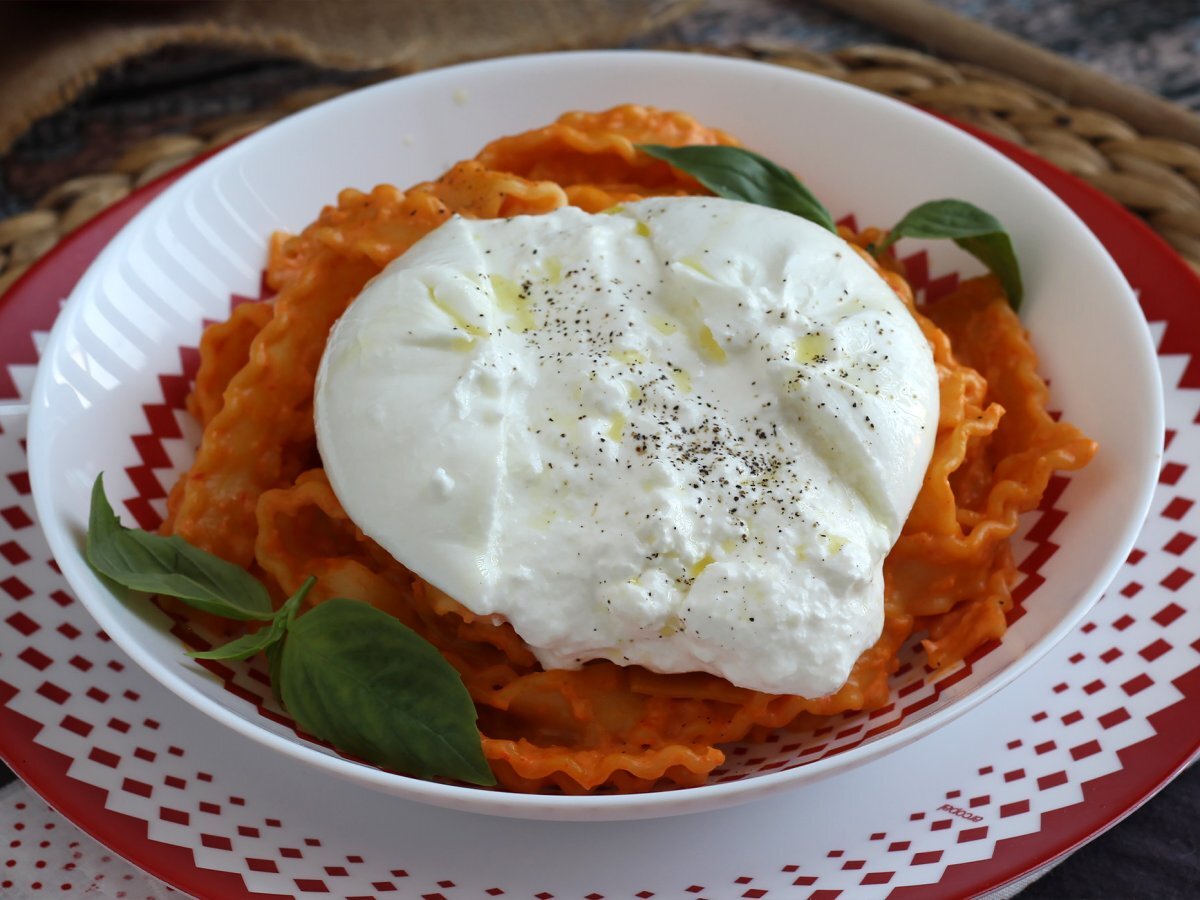 Questions:
You may like
Recipes