Pillow pizza
Pillow pizza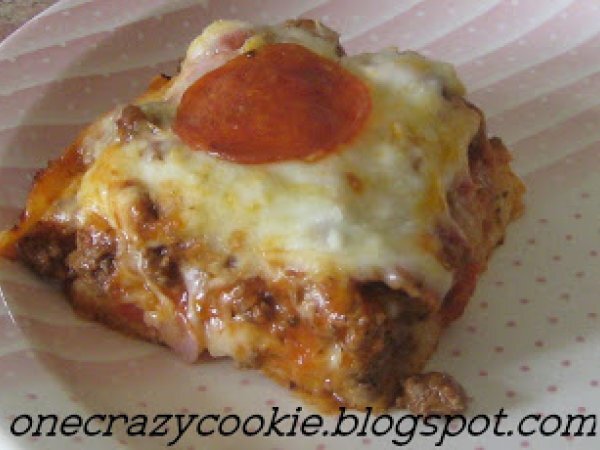 Preparation
Preheat oven to 400 degreesCut each biscuit into 4 pieces. Place them in the bottom of a lightly greased 9 x 13 casserole dish.
Sprinkle with 1 cup shredded cheese.Brown hamburger and onions (if desired).
Drain and return to pan. Add spaghetti sauce and stir together.Pour over biscuit layer.
Top with any other ingredients as you would a pizza. Sprinkle with the remaining cheese. Topped it off with pepperoni.Bake at 400 degrees for 20 minutes.
Questions:
Related recipes
Recipes