Pomegranate-infused toasted anchovies
Pomegranate-infused toasted anchovies
Ingredients
Dried
anchovies
, gently rinse in running water .
---
Preparation
Allow the rinsed anchovies to soak in the juice for about 5 minutes or less. Preheat oven 350F.
After about 5 minutes of infusion, remove the anchovies from the juice, then properly space the pomegranate infused anchovies on foiled paper.
Bake in oven till the anchovies turn brown and get toasted!
Observations:
(Note2: Should be less than 8 minutes, depending on the type of oven. Note3: For the non-infused (without the juice) anchovies, they took slightly longer to get toasted - about 12-15 minutes).
Photos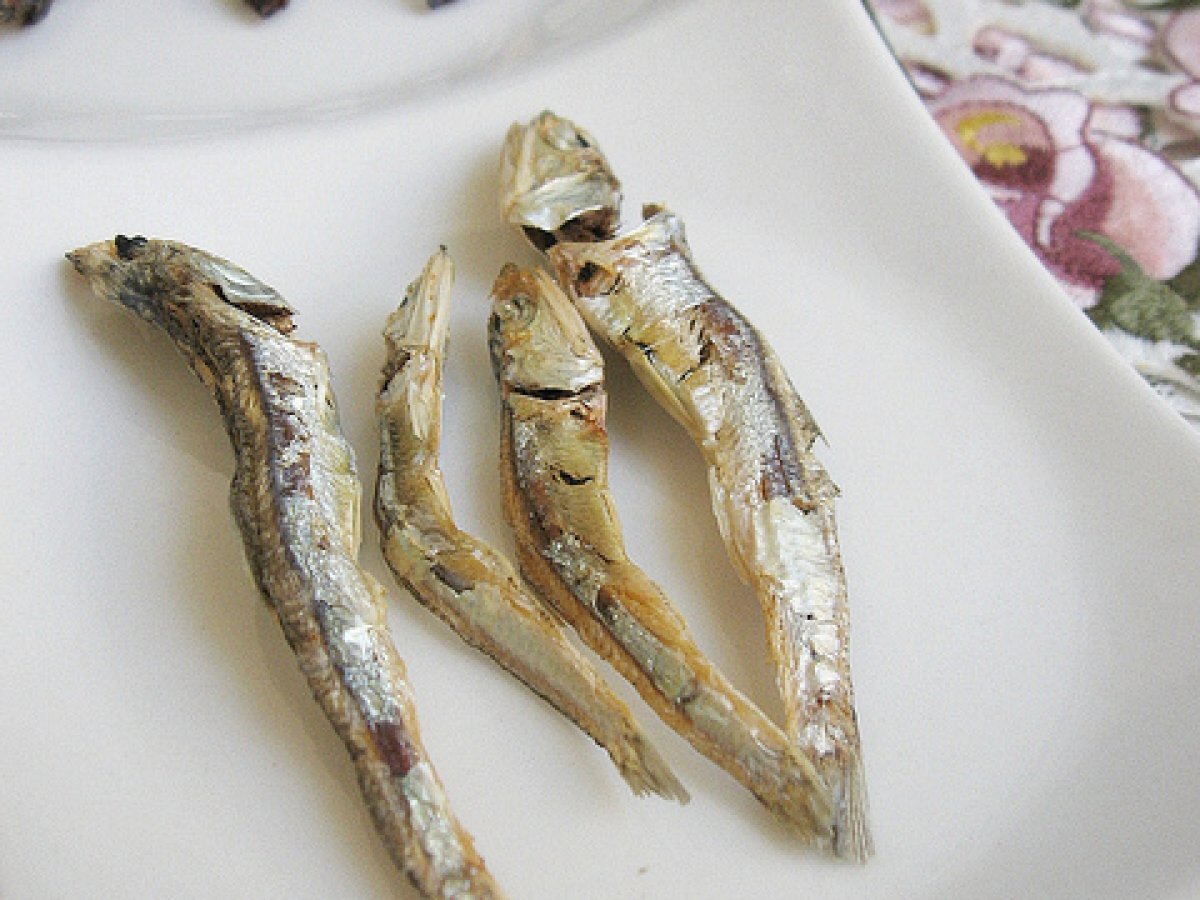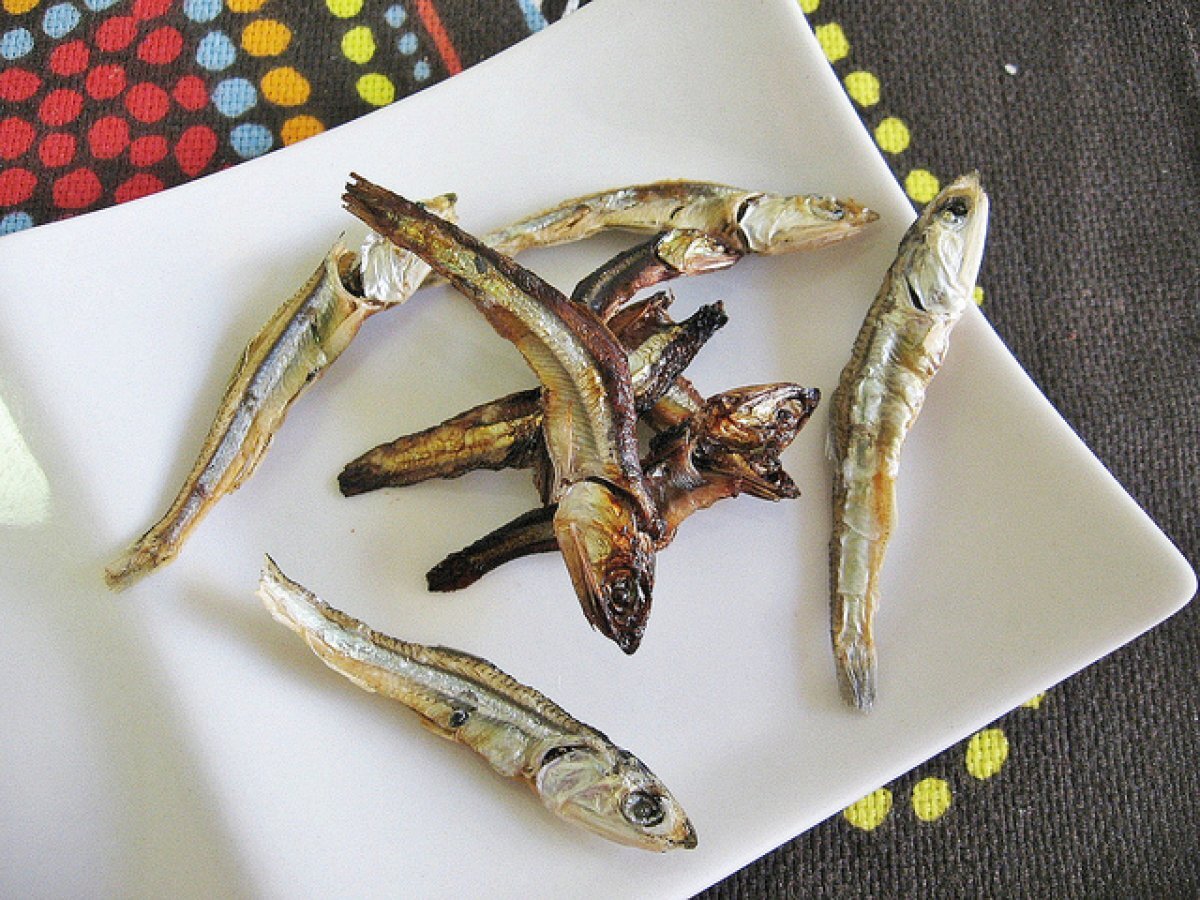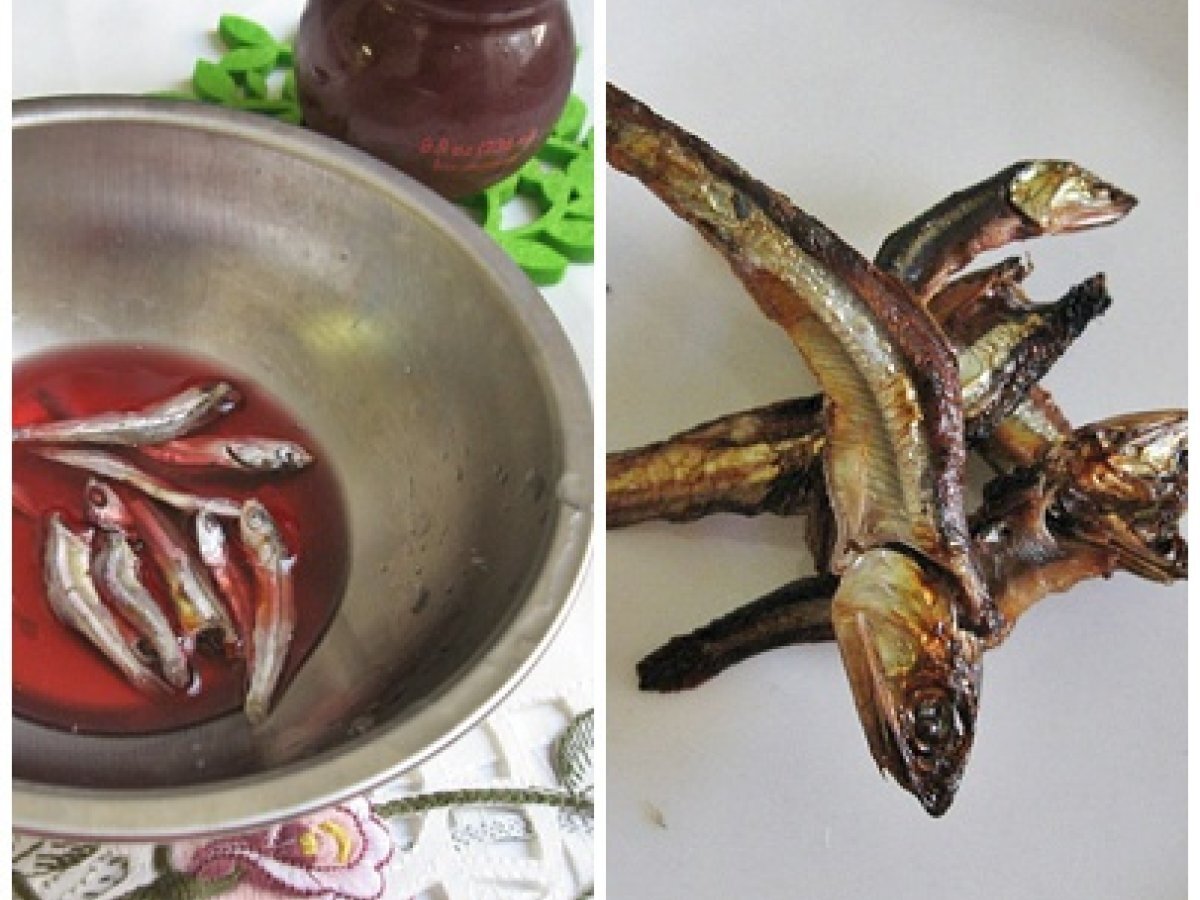 Questions:
Related recipes
Recipes