Pork adobo, pride of filipino (ver. 2)
Preparation
In a large mixing bowl or casserole, place the meat and add all the ingredients except potatoes. Stir to properly combine the meat and the ingredients.
In a large thick casserole or wok put the meat and the marinade and heat on medium flame. Don't add any water. Let the liquid boil and simmer on low heat. Let the meat render some of its own juice and fat.
Give it a gentle stir and simmer on very low heat until the liquid is reduced and meat is just tender. If you have the right heat all along (very low just enough for the water to gurgle), you will not need any water yet. Add the potatoes and about half cup of water, cover and continue simmering until the potatoes are cooked through.
Remove the casserole from the heat. Using a colander or slotted spoon, separate the meat and potatoes from the sauce. Gather all the garlic pieces and small bits of the meat that remains on the casserole and from the sauce, set aside. Remove the excess oil that will float on the surface of the sauce. Set aside as well for later use.
In a wok, heat about 1 tablespoon of the oil collected and fry the garlic pieces and small bits of meat. When it's sizzling, add the meat and potatoes and fry for about 2 minutes, slightly searing the sides. There will be some meat part that will stick to the pan, don't worry; we need that to happen for a gorgeous thick sauce.
When the meat is seared and smelling really good, return the sauce back. The sauce will soften all the meat bits and drippings stuck in the bottom of the pan. Scrape it and let to combine with the sauce to make a rich slightly creamy consistency. Taste the sauce and adjust the salt level according to your preference.
At this point, adjust the sauce quantity to your liking. Add water if you want a saucy adobo or cook further for a dry-type adobo. Otherwise, transfer to a large plate and serve with the slightly thick sauce. Hot steaming rice is all you need now. But some chopped tomatoes and salted egg on the side will make the meal even better.
Photos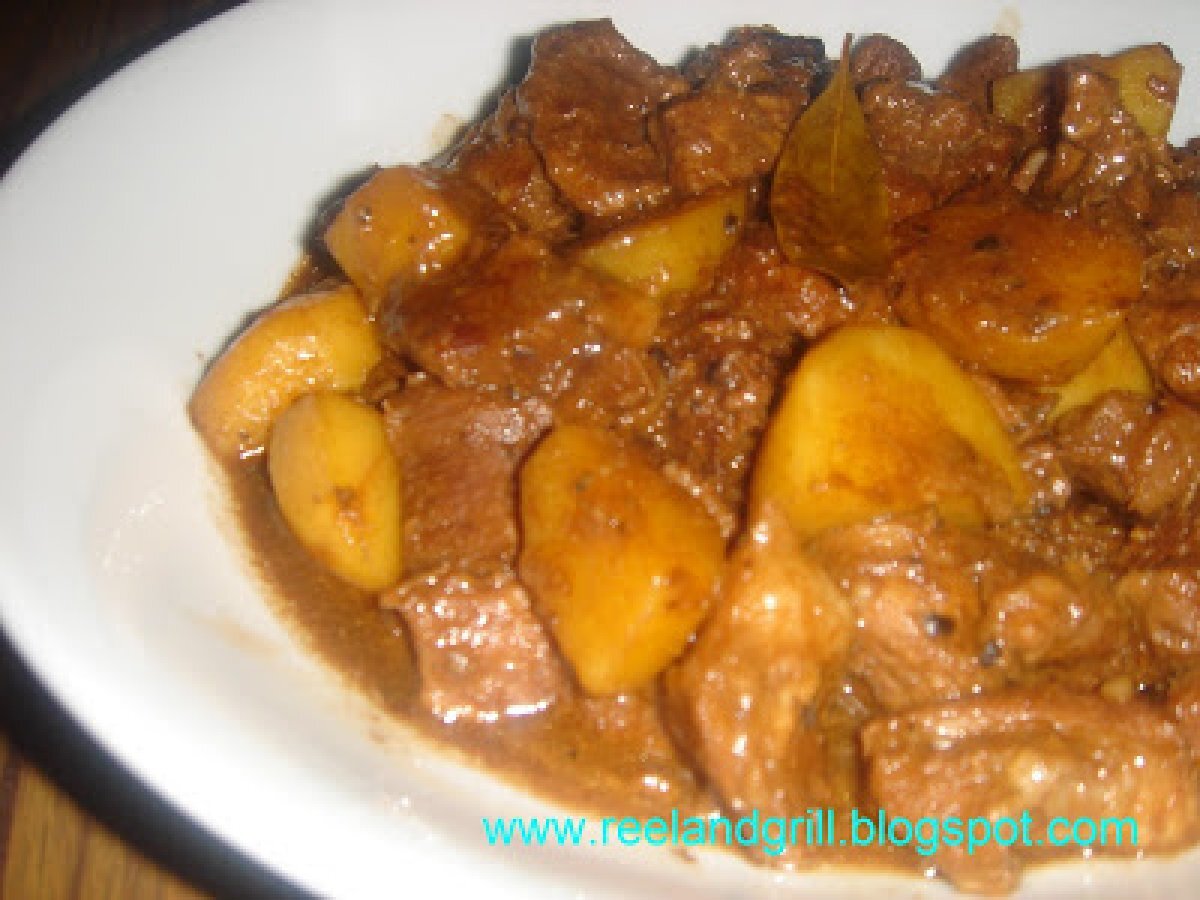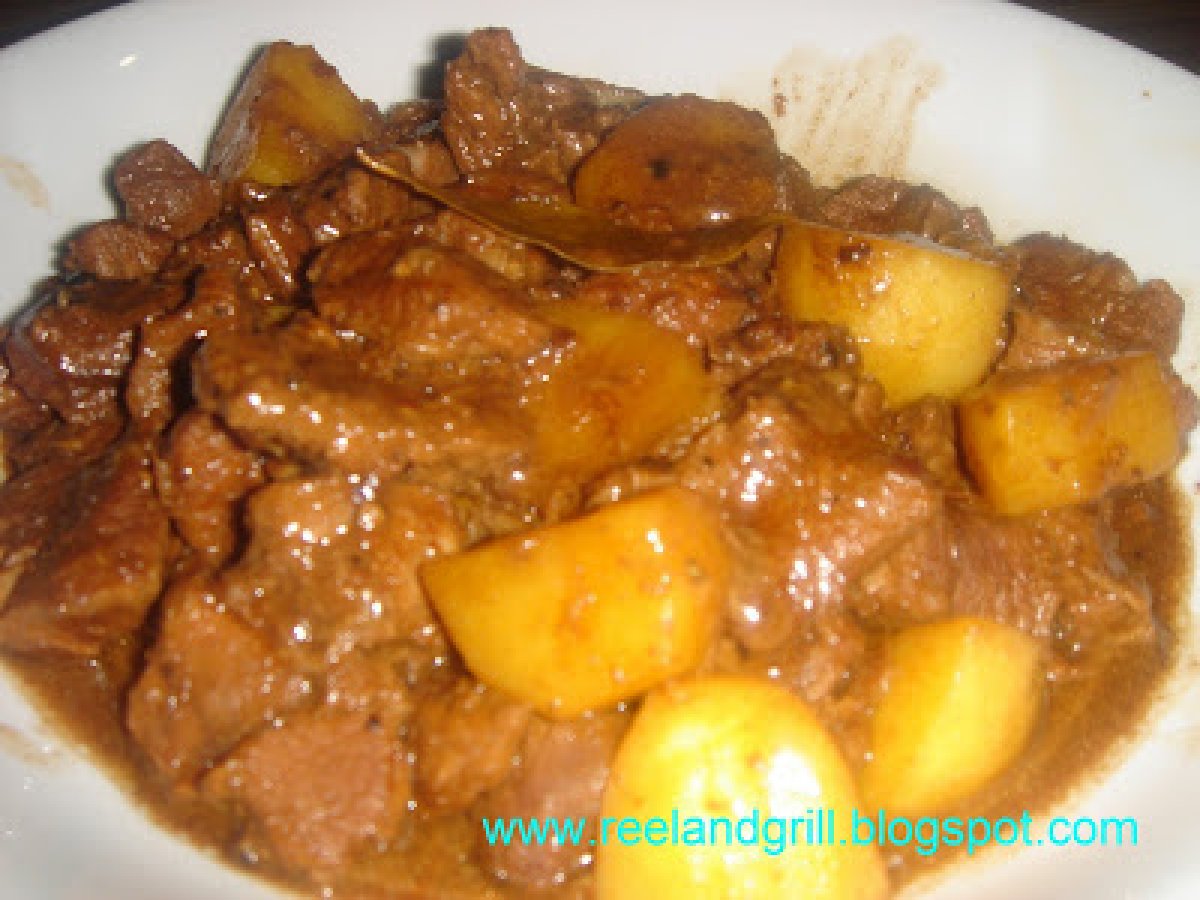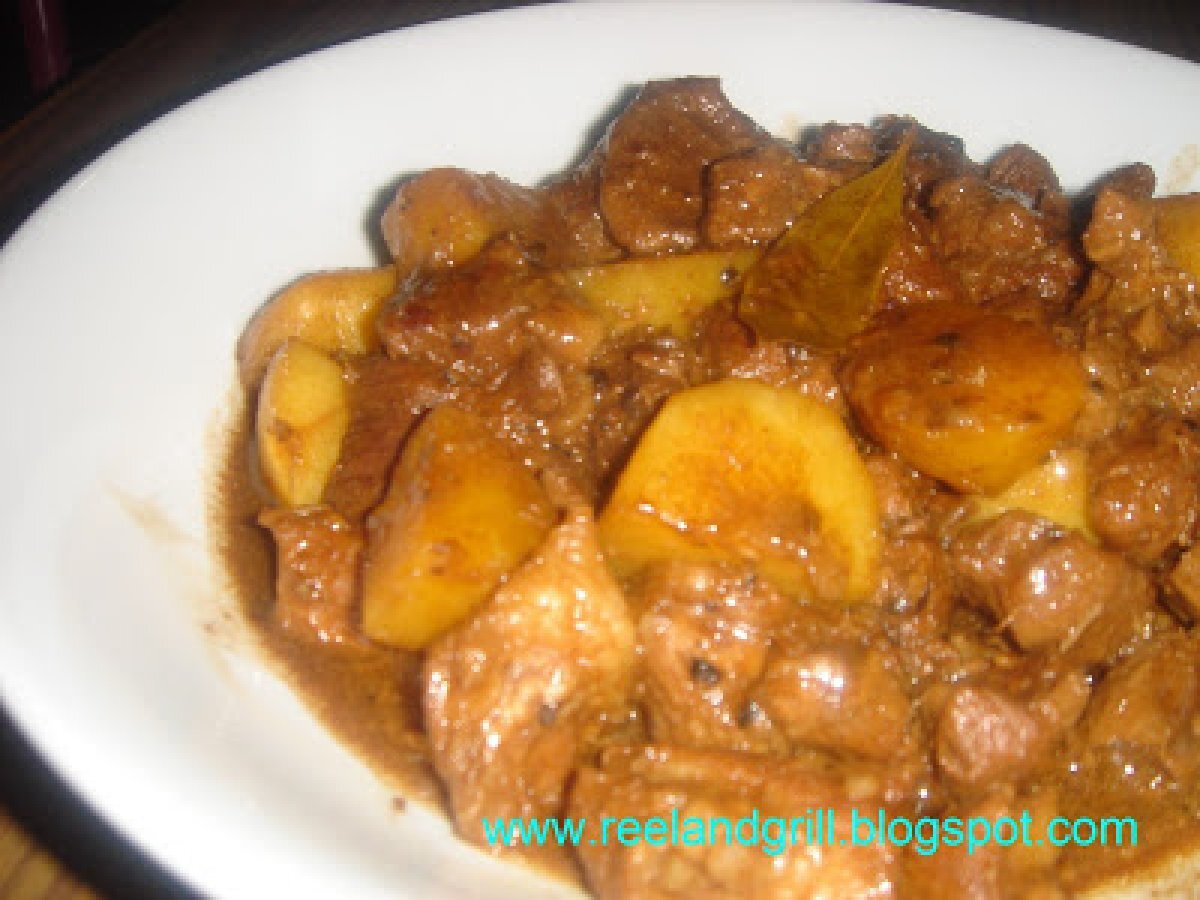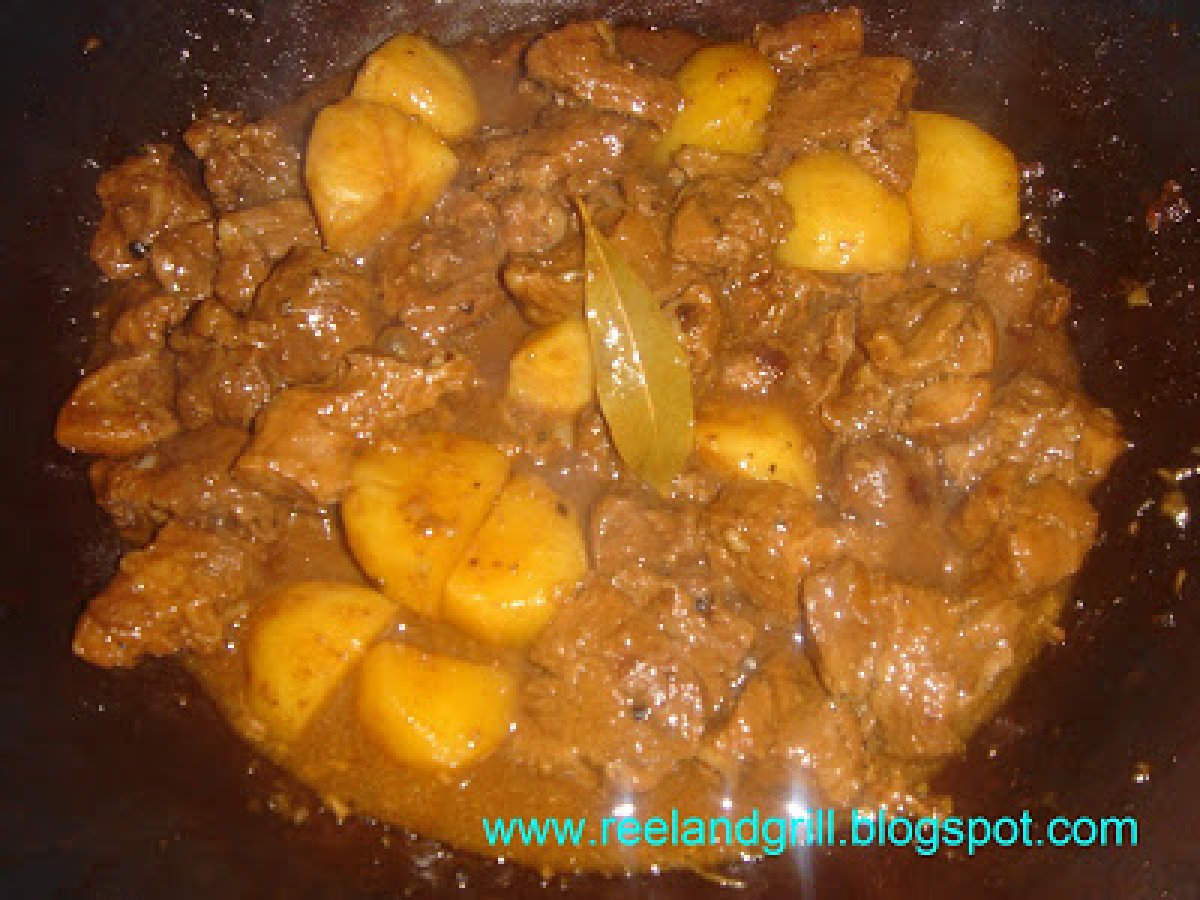 Questions:
You may like
Recipes