Pork afritada in fresh tomatoes (sarsiado)
Preparation
Cut up the meat to small pieces about 1 inch square and about ¼ inch thick, then washed and drained thoroughly.
Heat a large thick pan (oil is not necessary), put all the meat and cover. Let the meat renders some of its own liquid and fat.
Give it a gentle mix and continue simmering on medium heat until the liquid is reduced and it starts to sizzle in its own fat releasing a very aromatic smell. Lightly fry the meat to slightly sear all sides. Remove the meat from the pan and set aside.
In the same pan with all the pork bits goodness, heat the oil (if there is enough fat from the meat, you don't need the oil anymore). Sauté the garlic followed by the onion and then add the tomatoes when the onion is translucent. Continue cooking until the tomatoes are mushy.
Return the meat back and add half of the broth. Once boiling, add the soy sauce, tomato sauce (if using) and ground pepper. Simmer on low heat until the meat is pork tender.
Add the remaining ingredients - bell pepper, potatoes and green peas (if using), the remaining broth and adjust the saltiness accordingly to your preference.
Continue cooking until the potato is tender and rich sauce is just enough to cover. Transfer in a large bowl and serve.
Photos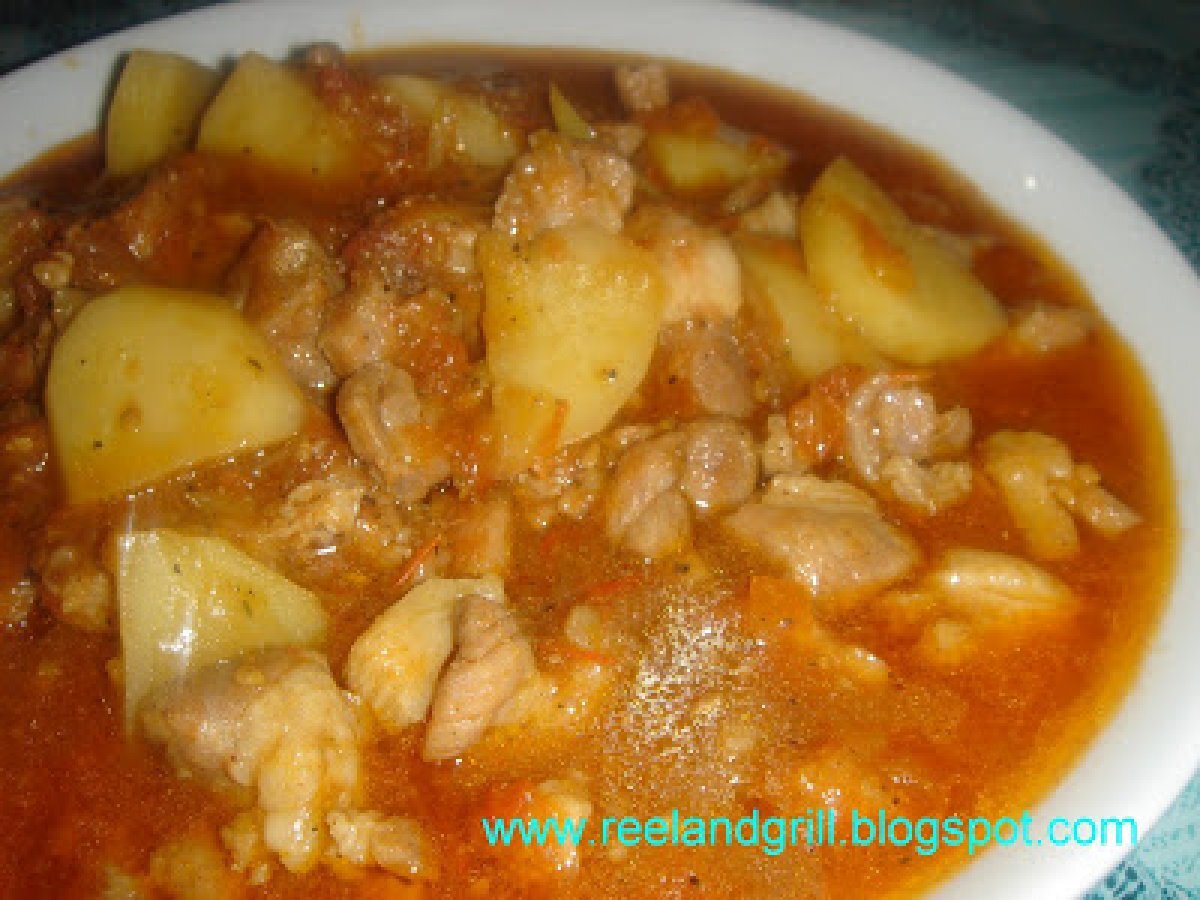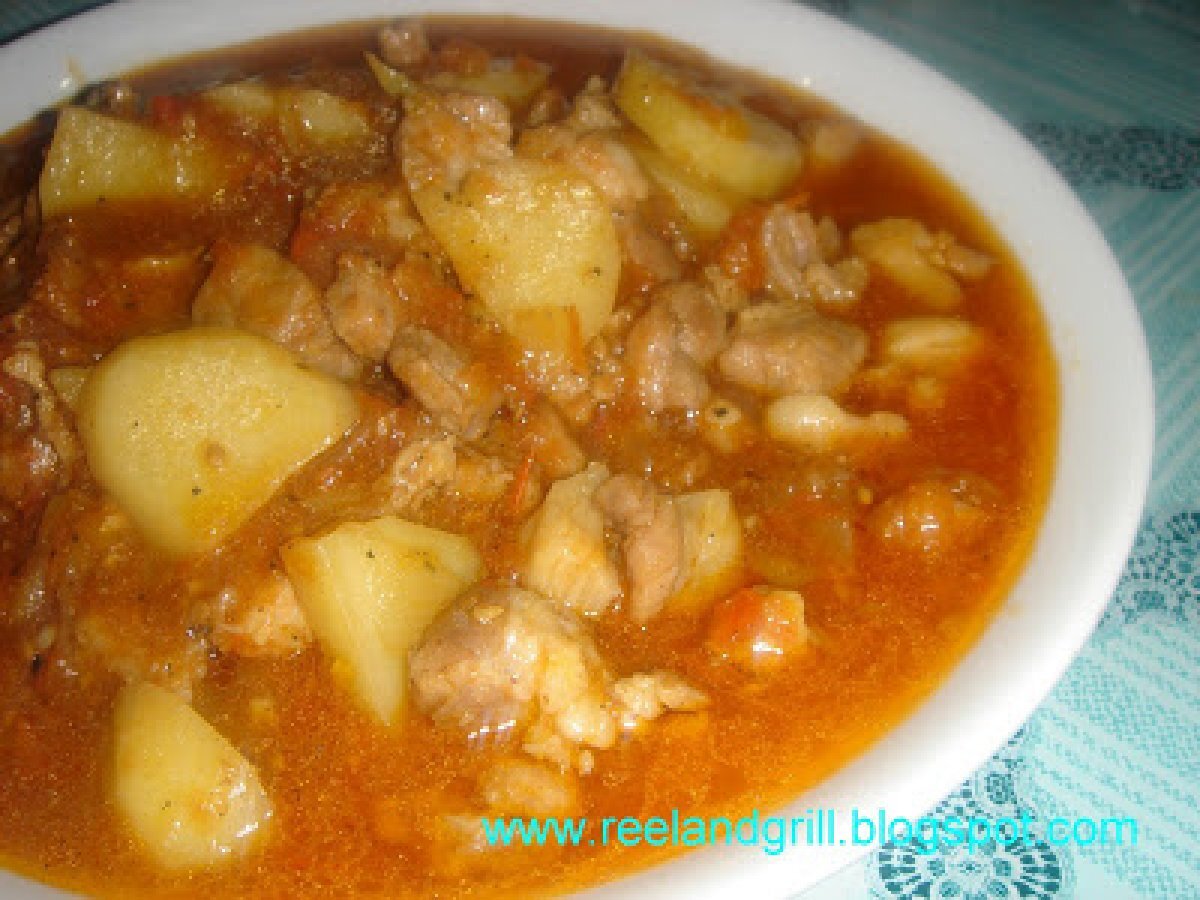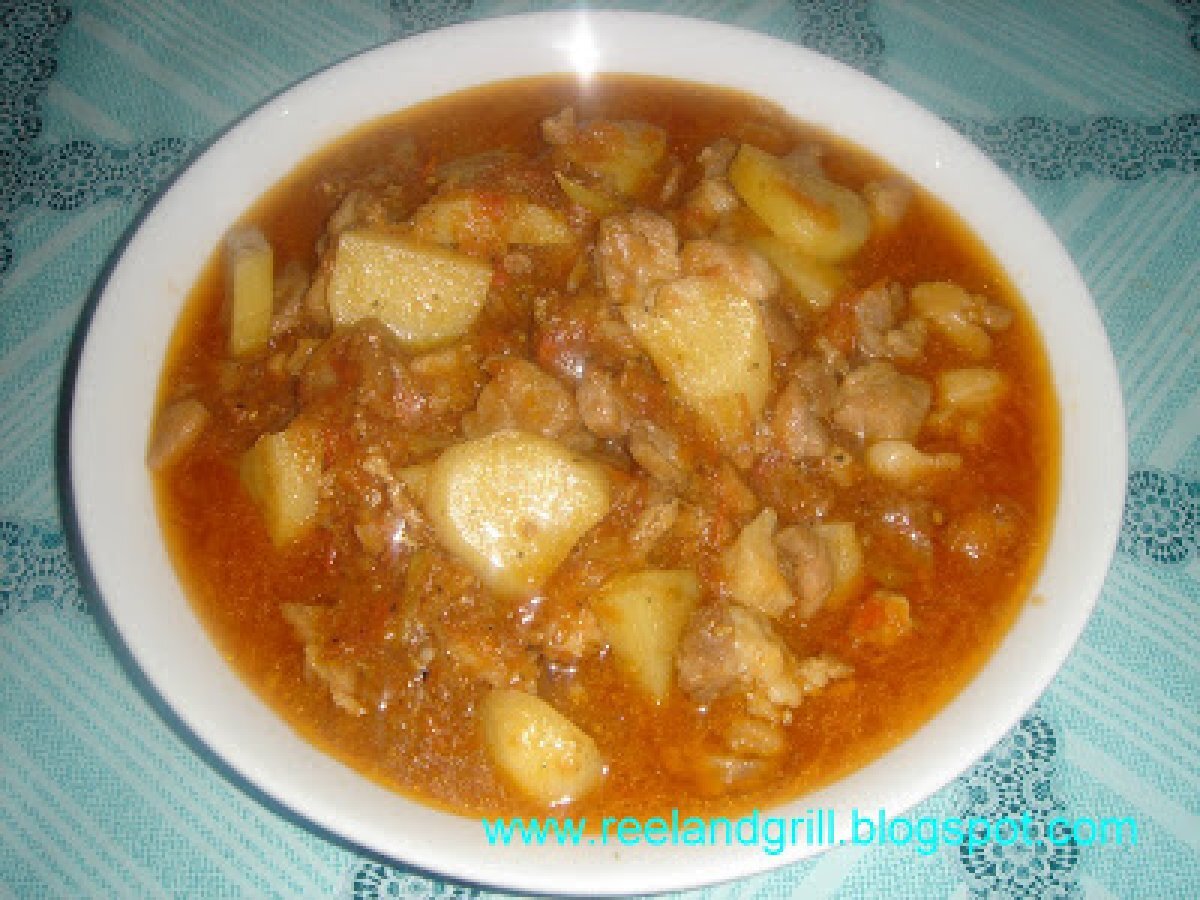 Questions:
You may like
Recipes