Pork chop with sauteed zucchini
Pork chop with sauteed zucchini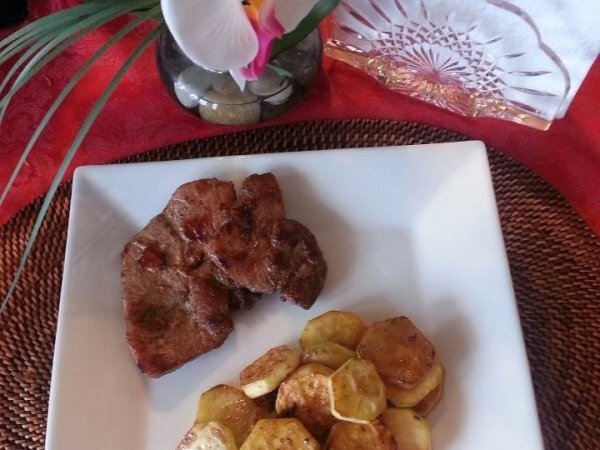 Simple easy to prepare low carb recipes.
Preparation
In a plastic container, mix soy sauce, garlic, pepper, lemon and pork loin chops. Marinate and refrigerate for an hour.
In a heated skillet, pour olive oil and fry the pork chops until golden brown. Pour the remaining marinated mixture and cook for 3 minutes more. Set aside and drain excess oil with cloth or napkin.
Stir in the zucchini in the remaining oil (lessen if there's too much) and saute until tender, dash in a little bit of salt and pepper.
Serve together with the pork chop.
Questions:
Related recipes
Recipes