Prosciutto wrapped chicken breasts with havarti
Preparation
(If you have extra large ones, you can slice them in half or pound them thinner for quick cooking.) Season both sides of the chicken breasts with salt and pepper.
Go light on the salt as you will be adding salty ham to it!Over medium- high heat, melt a mixture of butter and olive oil together.
(About 1 tablespoons of each for 3-4 chicken breasts.) You want the skillet hot enough to sear the chicken but not hot enough to burn the butter.
Cook the chicken breasts on each side, until browned (3-5 minutes per side, depending on the size). You want the chicken to be mostly cooked at this point.
Remove the chicken to a plate but keep the skillet on the heat. Working quickly, wrap 1-2 pieces of Prosciutto around each chicken breast & return to the hot skillet.
Don't worry about getting the ham perfect around the chicken, it will stick to the chicken when it cooks. Cook over medium high heat until the ham crisps up (this only takes a 2-3 minutes).
Flip to crisp the other side. Lay a piece of cheese on the top of heat Prosciutto wrapped breast. Place the lid over the pan and reduce the heat to low (or off).
Just leave the lid on long enough to melt the cheese, just a minute or 2.
Serve immediately, with a little fresh, chopped Parsley to garnish.
Photos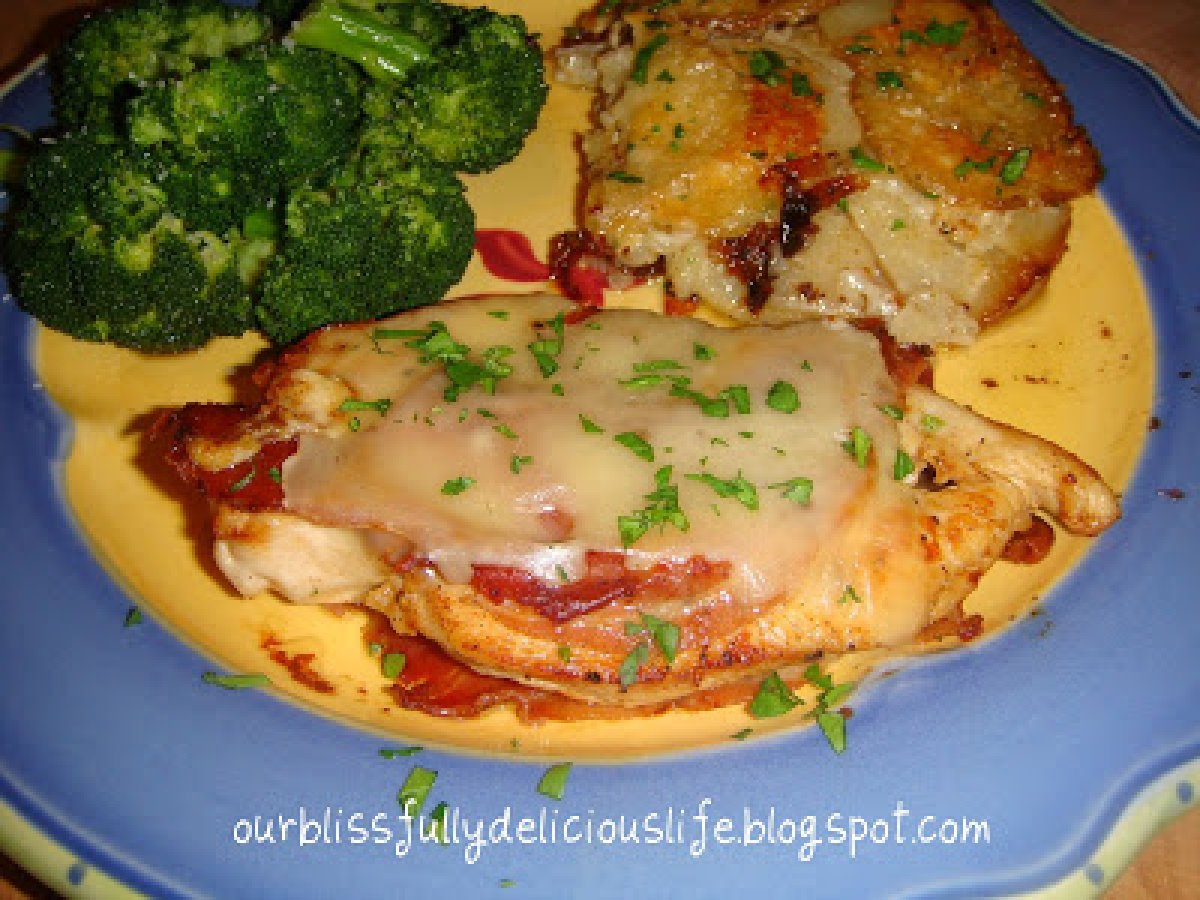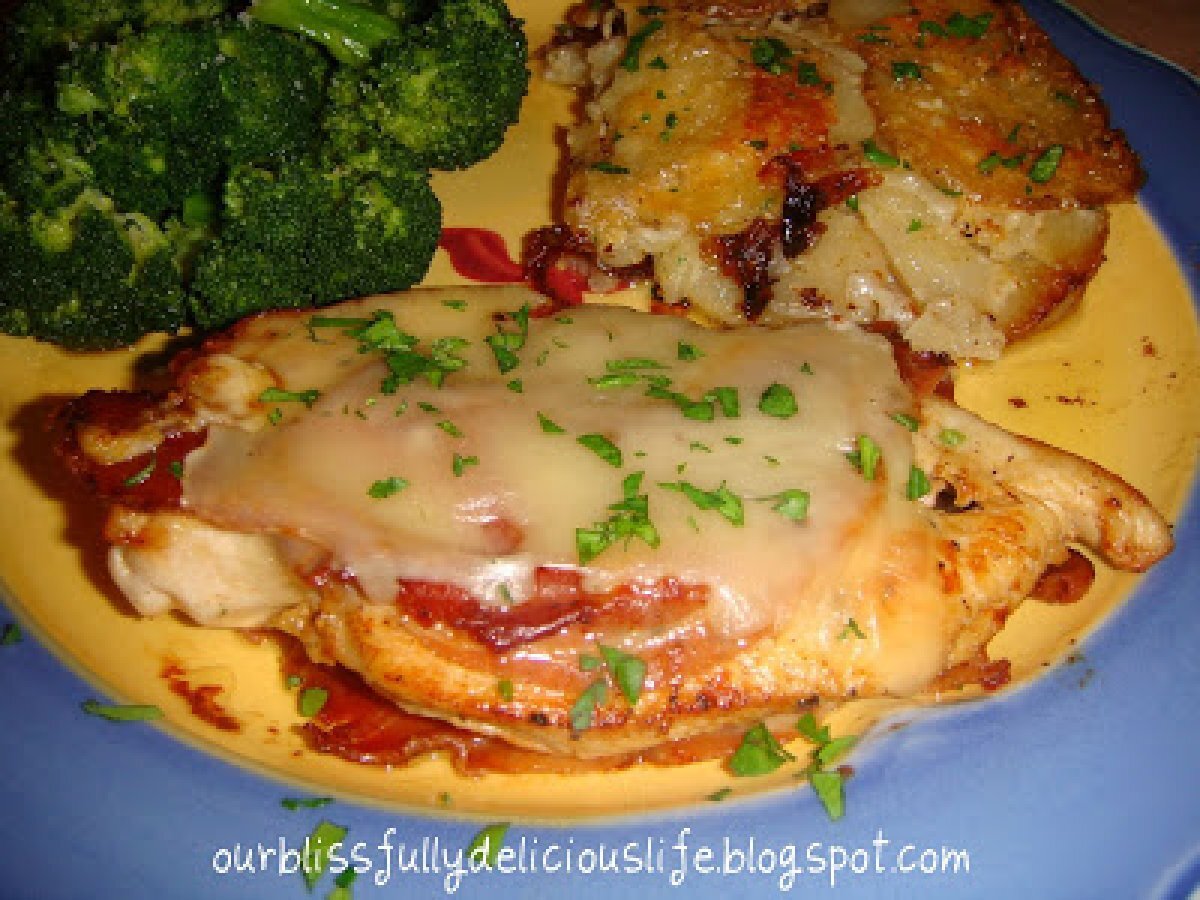 Questions:
Related recipes
Recipes