Spinach and goat cheese stuffed chicken breasts and mashed turnips
Preparation
Spinach and Goat Cheese Stuffed Chicken Breasts:
Preheate oven to 400 degrees.
First rinse my chicken breasts and patte them dry. Then cut a pocket into the side of each breast with a sharp paring knife, 1" from the back and sides of breast, but deep enough to fit my filling. Seasone the inside and outside (both sides) with salt and pepper.
Next, add 2 tablespoons of olive oil into a skillet, and add garlic. Let the garlic cook for about a minute on medium heat, until fragrant, and then add the spinach leaves. Allow the leaves to wilt and turn dark, about 6-8 minutes, stirring regularly to allow all leaves to heat up.
Once my spinach is wilted, bring skillet over to the counter and divid it into two portions. Using kitchen tongs, add 1/2 of the spinach to each chicken breast pocket. Then cut the goat cheese into several 1/8" or so slices, and add that on top of the spinach in the pocket. Finally, press the top of the pocket down firmly over the filling to meld the ingredients together.
Reusing the same skillet as before, add the remaining 2 tablespoons of olive oil on medium-high heat. Carefully add the chicken breasts to the skillet, careful to keep ingredients together in the chicken. Cook the chicken for 3 minutes per side, and then place them on a foil-lined cookie sheet. Then place the sheet in the oven for 8-10 minutes.
If you like to use a thermometer, the chicken breast should register at about 160 degrees. Allowing it to rest outside of the oven, it will still cook a few more minutes, and the juices will remain in the bird.
Mashed Turnips:
Add cubed turnips to large pot of boiling water. Allow to cook until fork tender, about 15 minutes or so. Drain and set back on stove top to evaporate any remaining water off turnip cubes. Add cheese, sour cream and seasonings and then mash liberally with a potato masher.
Alternately, you could mash with the bottom of a drinking glass or use a food processor to reach desired consistency. If you like a slightly chunky texture, do about 15-20 good mashes, and then allow more liquid to cook off. After about 10 minutes on low heat, most of the turnip liquid had cooked off.
Photos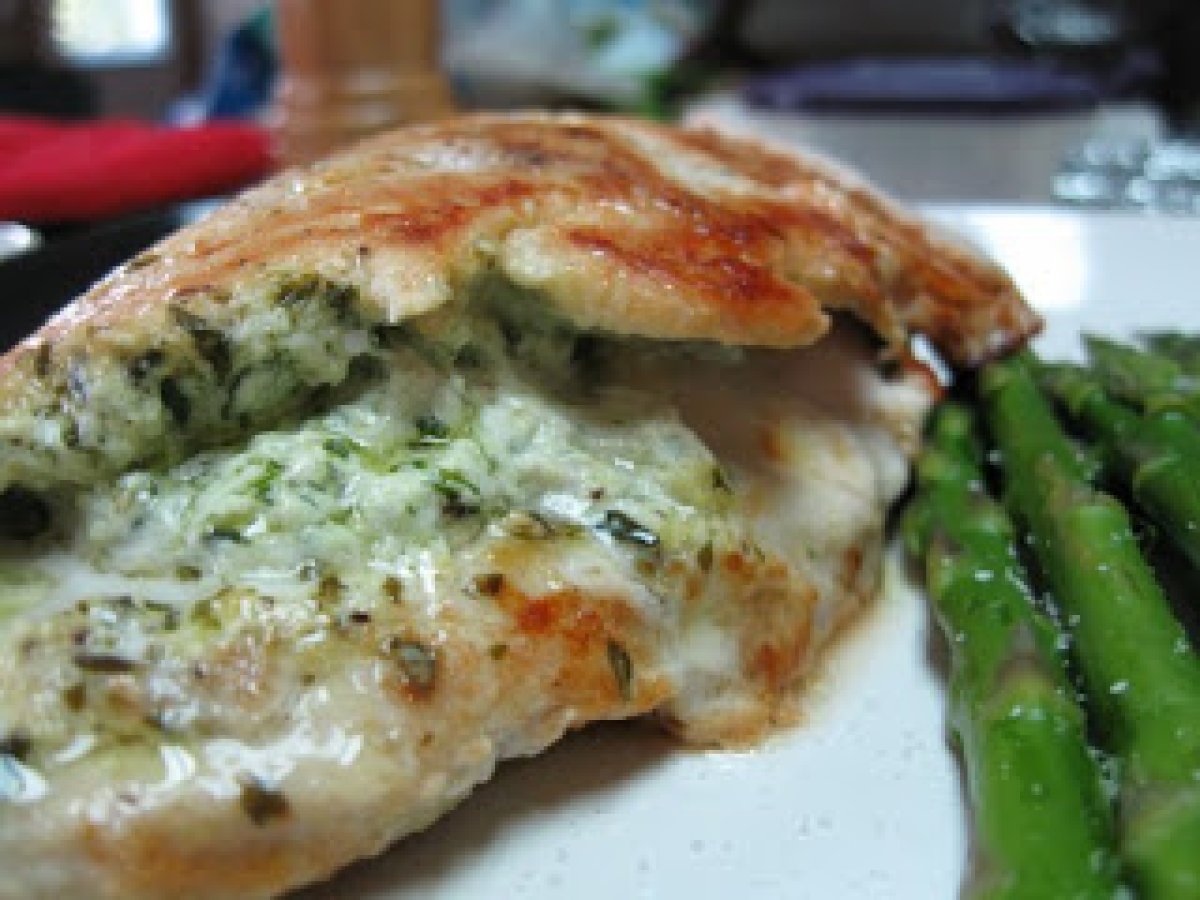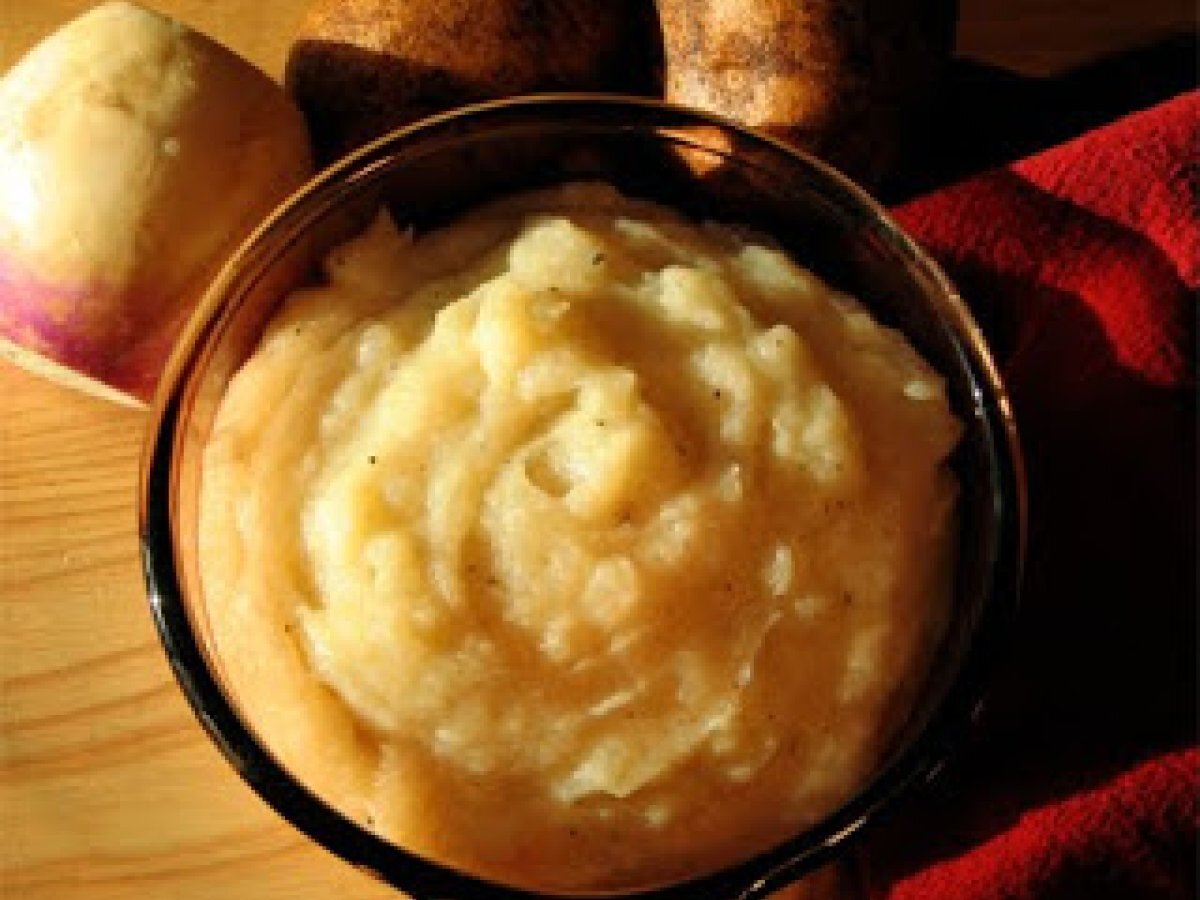 Questions:
Related recipes
Recipes
Related articles