Pucca noodles
Pucca noodles
This is a delicious, quick supper that can be as spicy as you like, as diners can add more chili garlic sauce at the end to each individual noodle bowl in order to customize the flavor to their own palate.
Preparation
Heat wok or heavy-bottomed skillet until smoking. Add oil and optional bacon drippings. (You can leave them out if you want, but if you have them, they add a deep smoky richness to the sauce.).
Allow drippings to melt and oil to heat for a minute, then pour in the scallions, garlic, ginger and black beans, and cook, stirring, until everything is a nice golden color and is quite fragrant.
Add the pork and using a chopping motion with your wok shovel or spatula, break up the meat while it browns. When it is browned, add the sherry, the bean sauce and paste, the chili garlic sauce and honey, and half of the chicken broth.
Cook for a minute, then add the cornstarch mixture and the rest of the broth and stir well to combine. The sauce should thicken almost immediately.
At that point, add in the carrots, bok choy, ramps and roughly chopped cilantro leaves and stir until the bok choy wilts. Stir in sesame oil.
Divide noodles into four big bowls, top with the sauce then sprinkle with the scallion tops and the 1/2 cup of shredded ramp leaves.
Add chili garlic sauce to the top as garnish or pass it around so everyone can help themselves and add as much as they would like.
Photos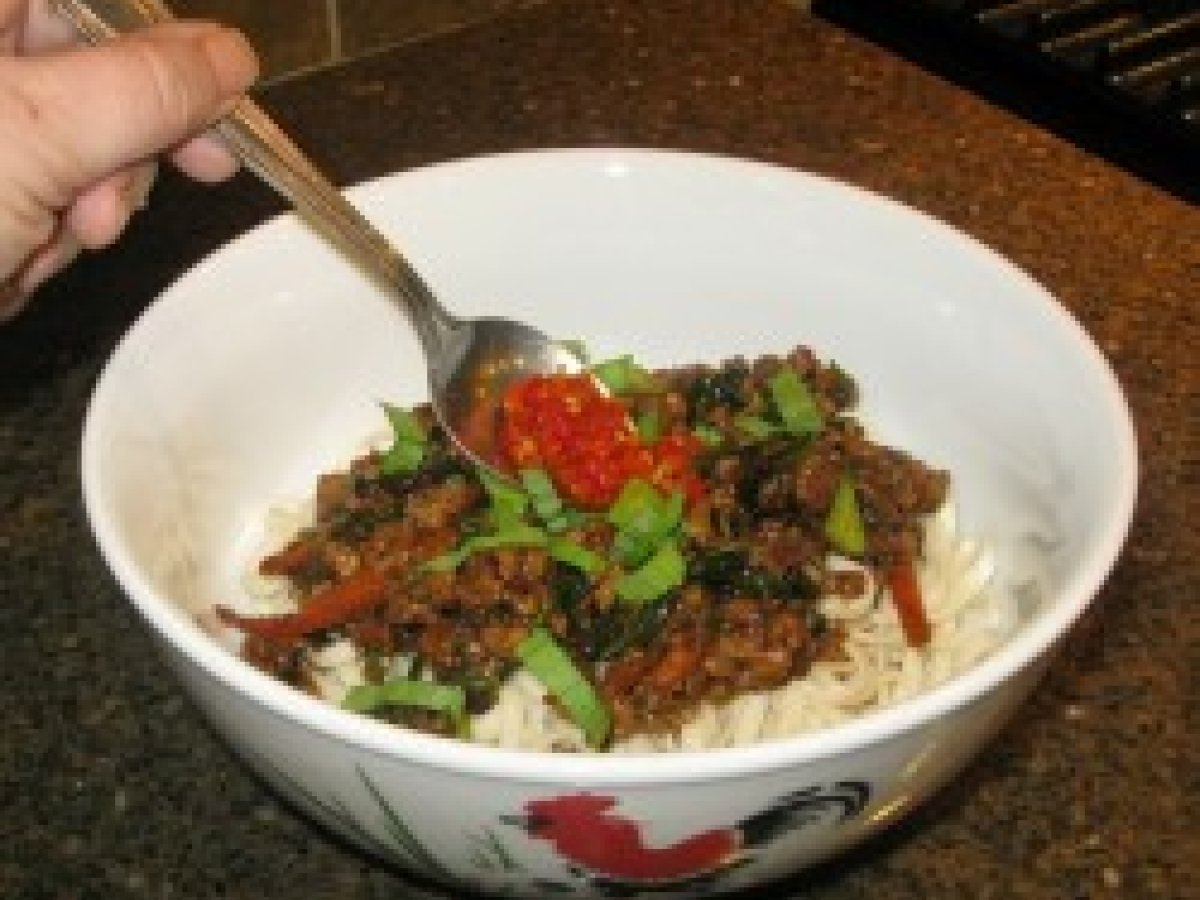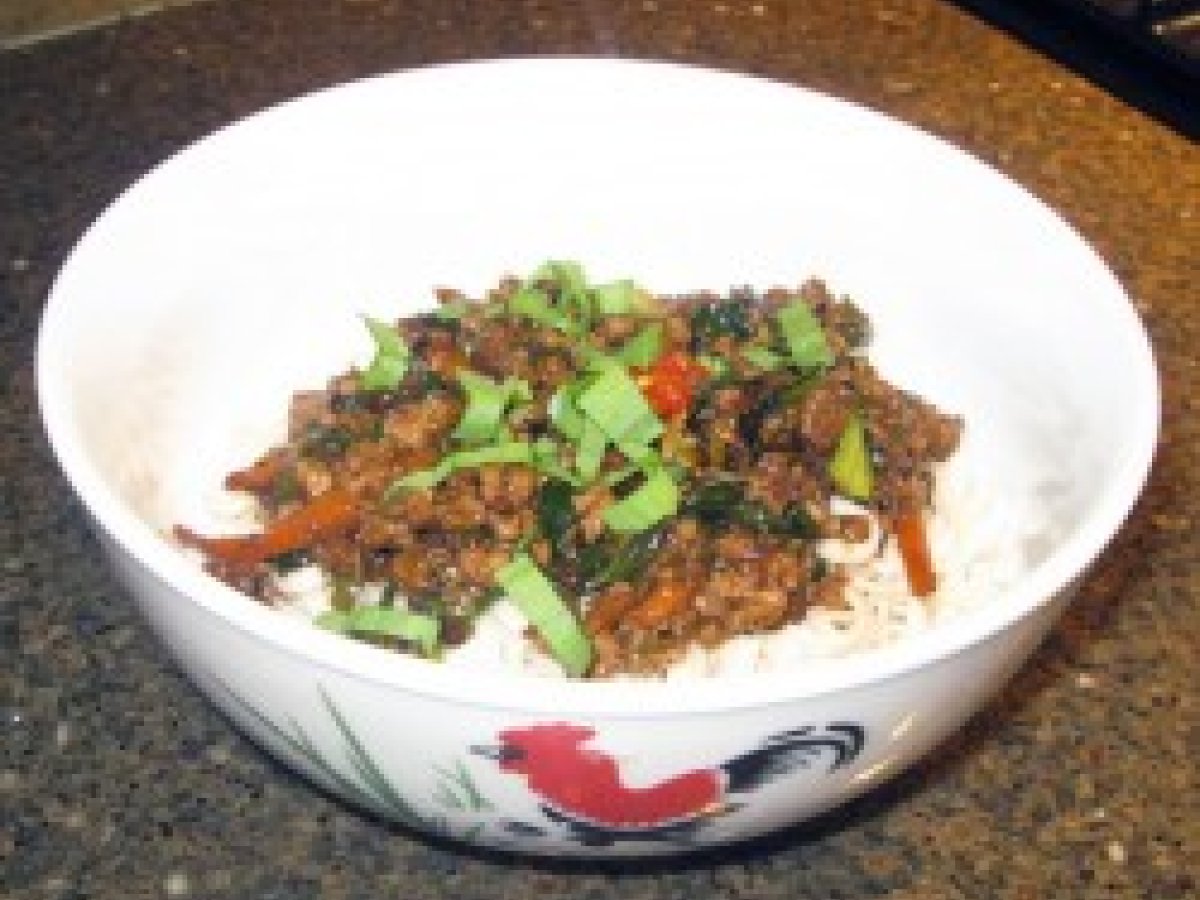 Questions:
You may like
Recipes