Pulla Besaru/Putekalu Besaru / Urad Dal Dumplings in Masala Gravy
Preparation
Take the dal sock in water for 2 hours. Now adding little water grind it into vada batter consistency. Last add salt mix well.
For Masala:
First cut the onions into chunks add this into the mixie jar and add cumin seeds,red chillies grind into fine paste. Take pressure cooker add dry mangoes and water cook till its soft for 4 to 5 whistles.
Take a deep bottomed vessel on medium flame. No tempering with oil,mustard,red chillies and few curry leaves and hing.
Now add onion masala paste and boiled dry mangoes water and 5 cups of water,salt mix well. Bring to boil for 15 minutes.
Once you find the masala water at bubbling stage,take the batter in hand drop small lumps into it as shown in the picture. (keep adjusting the flame if feel heat coming up to your hands.
Make sure you are not dropping the lumps together,go around the vessel to make sure all the balls are separated. Let the curry cook on medium to low flame for 8 to 10 minutes covered with lid.
After 10 minutes when the dumpling are cooked u can take into separate bowl. Again repeat the processes till batter is done.
Due to softness of the balls some of those get dissolve in the water which may give good consistency to curry. (If you can't get the balls soft then don't worry add little water to a 1/2 cup of batter and add that to the curry while cooking.
Which gives a very good consistency to your besaru. When its done add cooked dumpling it the gravy cook it for 5 minutes. Turn off the stove and serve hot with white rice or roti.
Now heat the tawa on a medium flame for 4 minutes. Pour the spoonful of the batter in the center of the tawa ,pour the oilat the edges of the dosa and cook till the down is goleden color.Turn other side cook it for 2 to 3 minutes.
Now add the dosa in the masala gravy water. Cook it for 2 to 3 minutes. Turn of the stove. Serve hot with rice.
Photos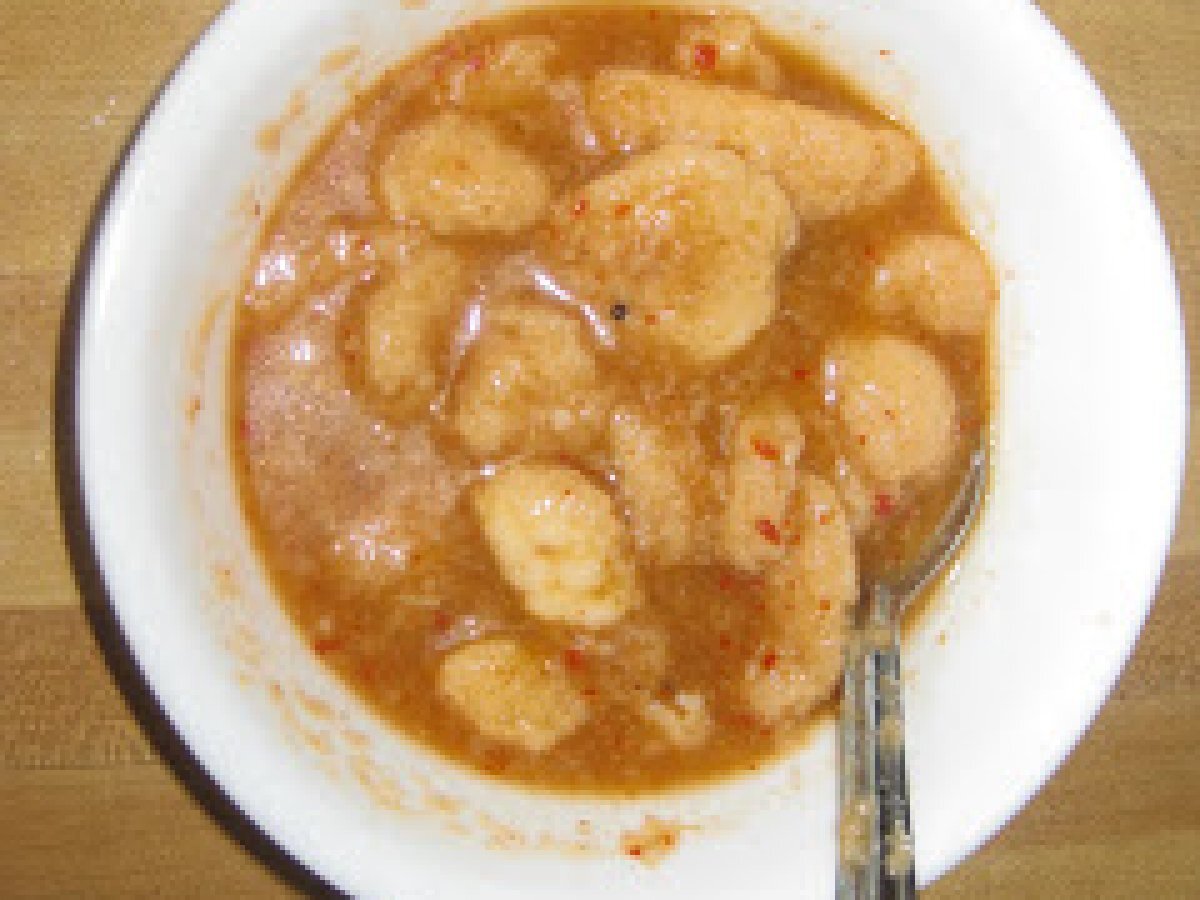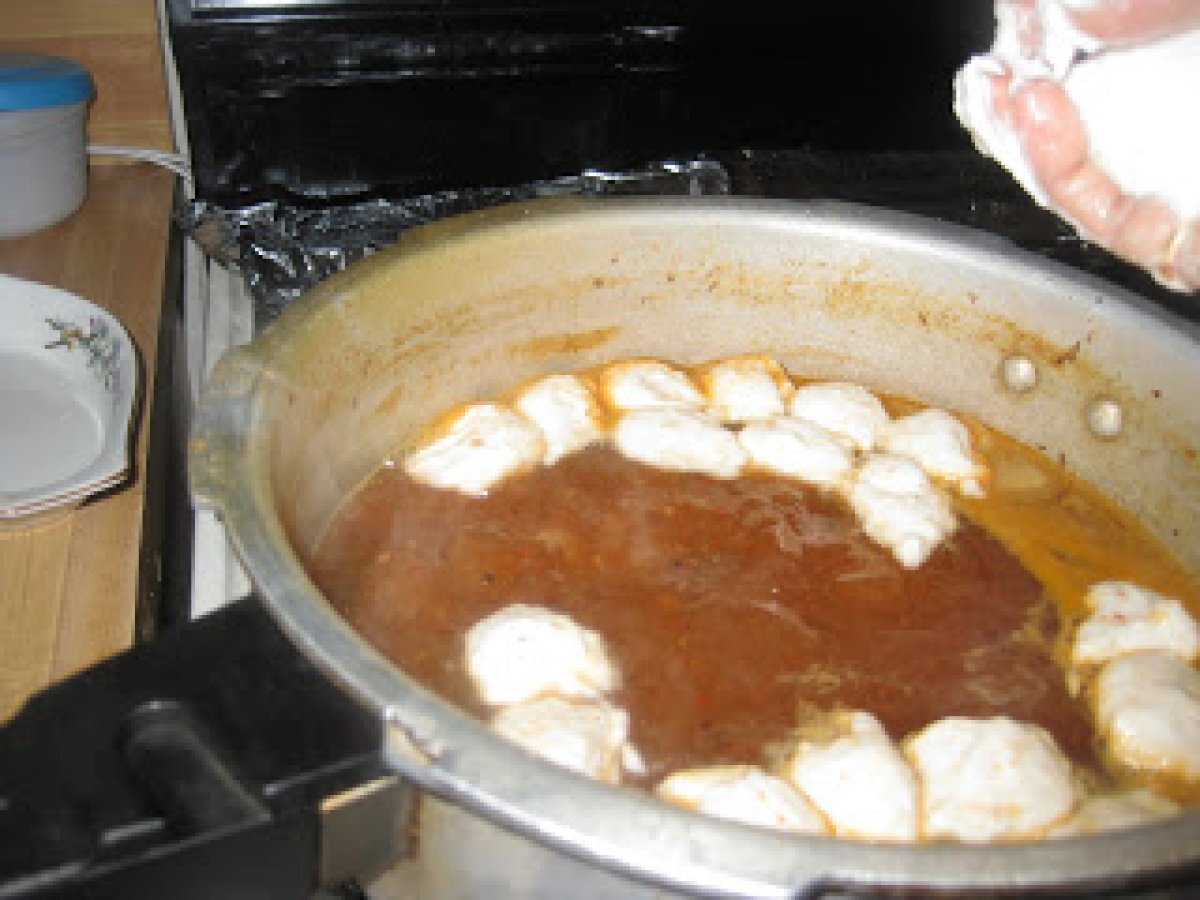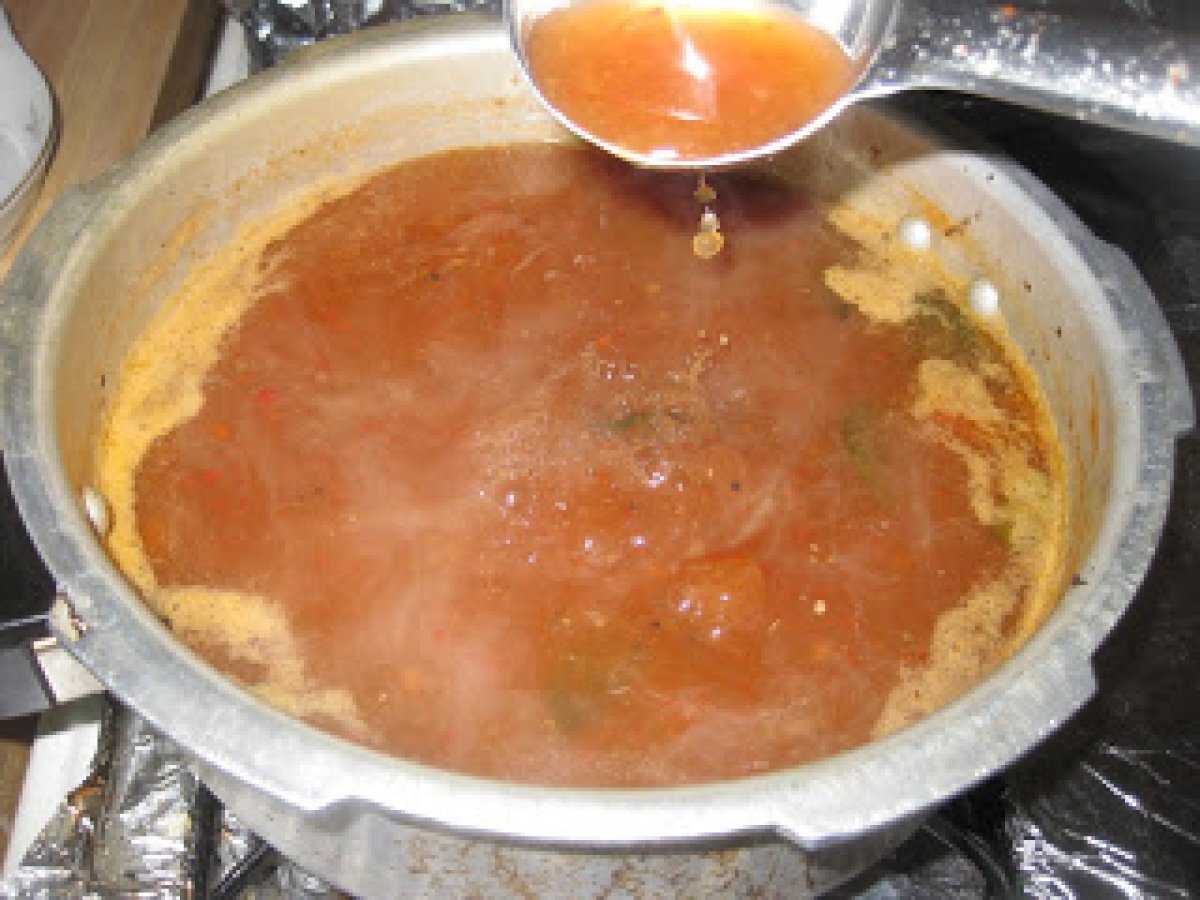 Questions:
You may like
Recipes