Recipe: fried pancakes stuffed with spinach and camembert cheese!
Preparation
Slice up the camembert, into thin slices - 1 pancake can hold 1 or max 2 slices of cheese.
Fry the spinach on hot oil with the chopped garlic, add salt and white pepper. Try and get rid of as much liquid as possible.
Fill the crepes – don`t overfill! If you have some spinach leftover, better to put it in the freezer.
If you overfill the crepes, they are going to break.
Fold the crepes, first fold in the 2 sides, and then fold up in 3 from the bottom to the top.
You should het a nice cylinder shape.
Batter and deep fry.
Photos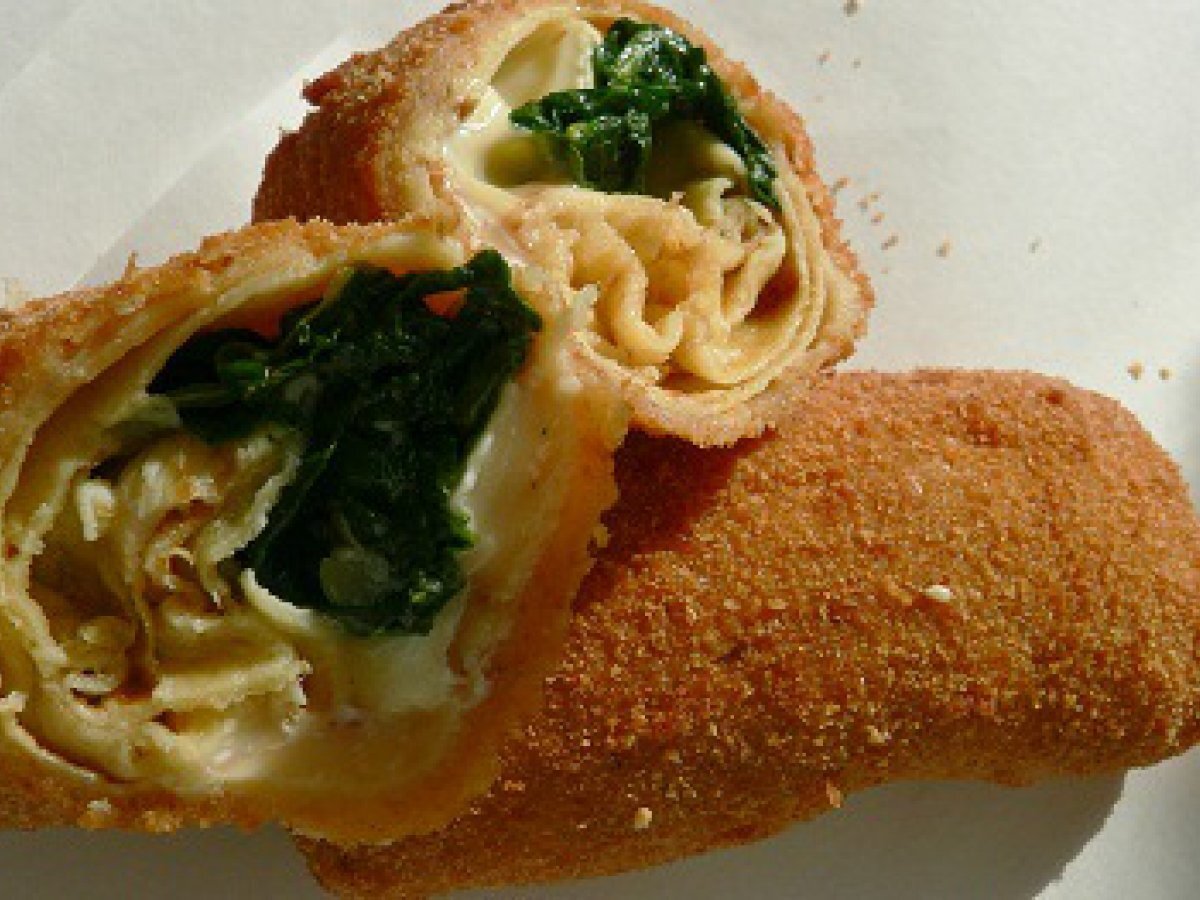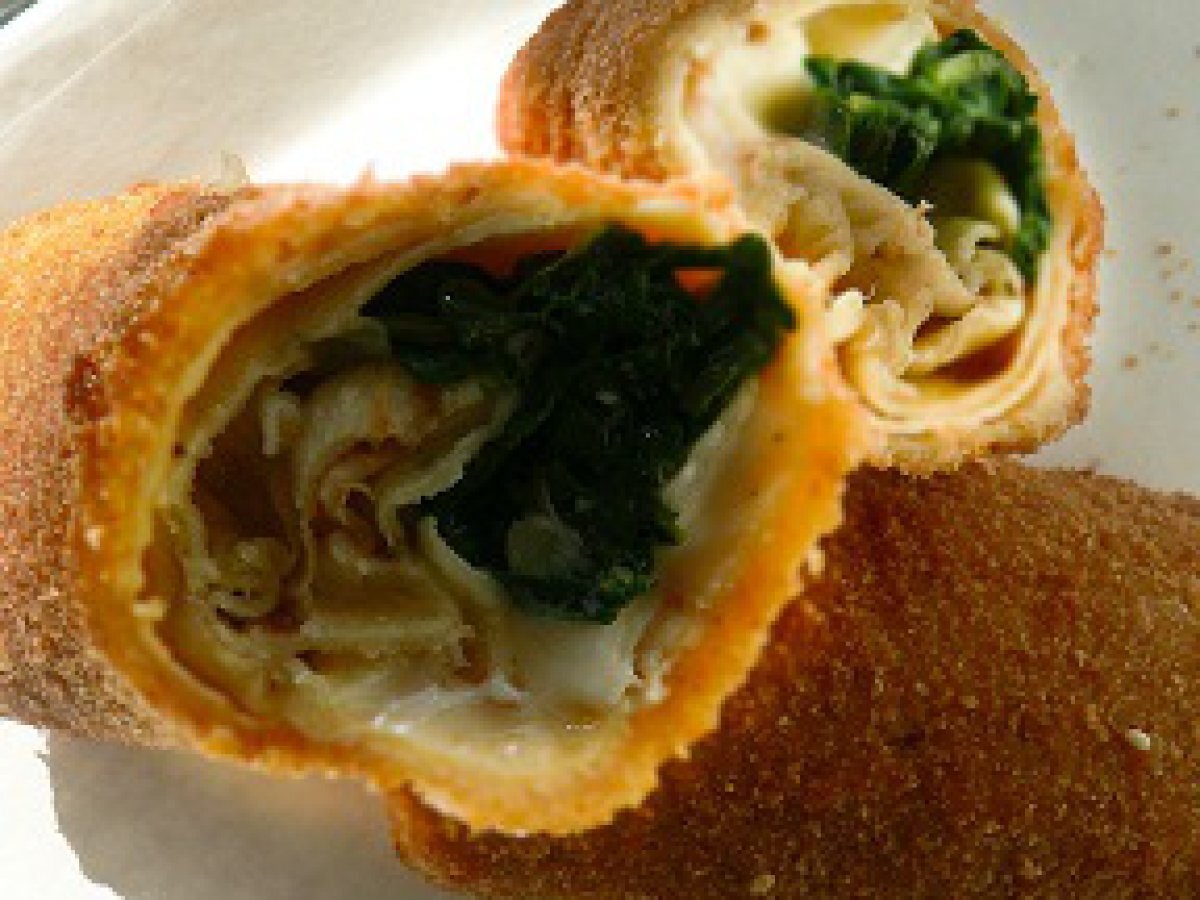 Questions:
You may like
Recipes
Related articles