Rice Rava Upma with chana daal and scallion garnish
Preparation
Heres how to make rice rava:
Wash the rice a couple of times with water, drain and air dry it in a single layer on a clean cloth or paper towels until all the rice is dried out. Coarsely grind the rice using a grinder and sift off the fine flour. The rava that remains after removing the fine flour is used here.
Method:
Heat oil in a large pan and add the tempering ingredients.
When the seeds start to splutter add the dried red chillies followed by green chilies and ginger. Saute for a few secs and stir in the soaked and drained chana daal. Mix and saute for a couple of minutes.
Now add water to it and desired amount of salt and cook with the lid closed until the water starts to boil. Stir in the rava and mix well.
Close the lid and let cook for another 8-10 minutes on medium flame until all the water is taken up and the rava is cooked well.
Stir occasionally while it is cooking. Turn off the flame and garnish with chopped scallions and rice rava upma is ready to serve.
Serving suggestions: Serve hot with pickel or chutney of choice.
Photos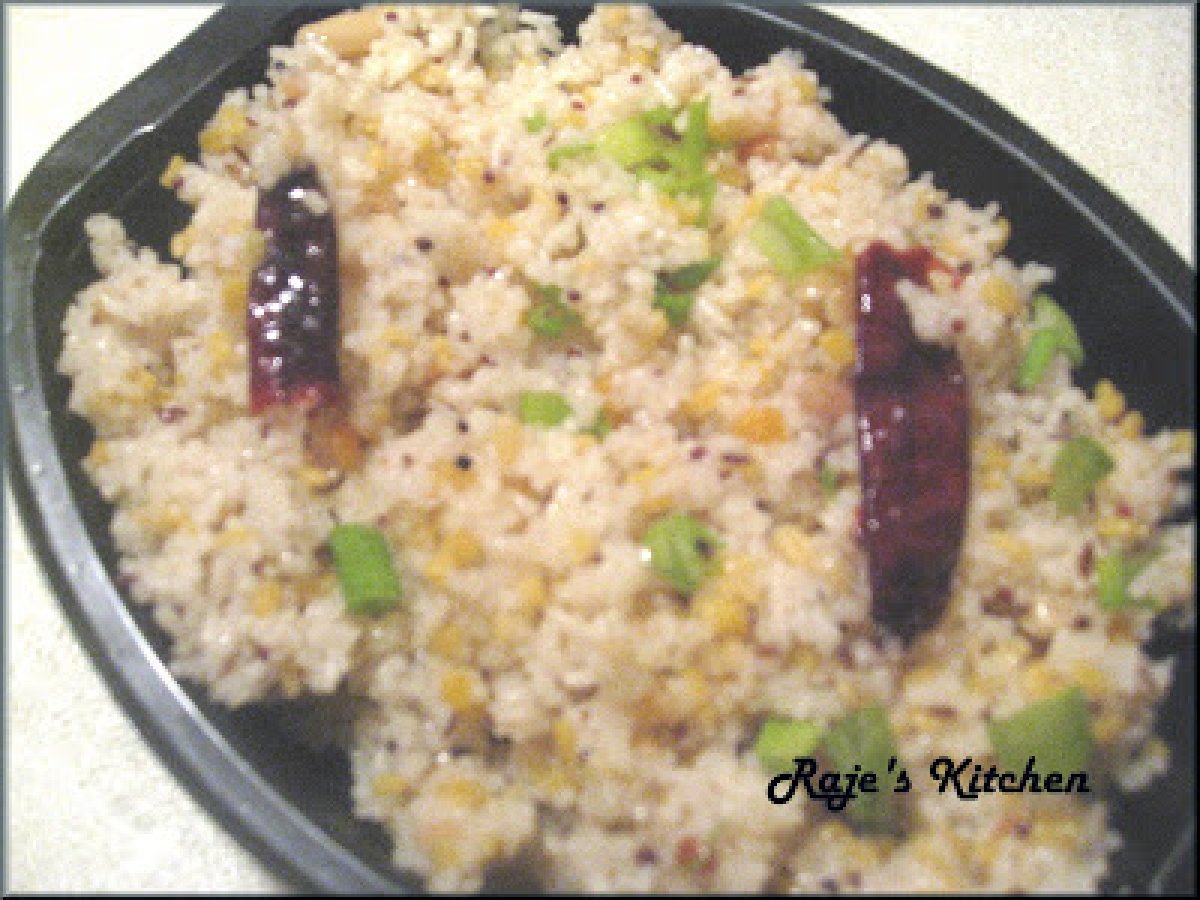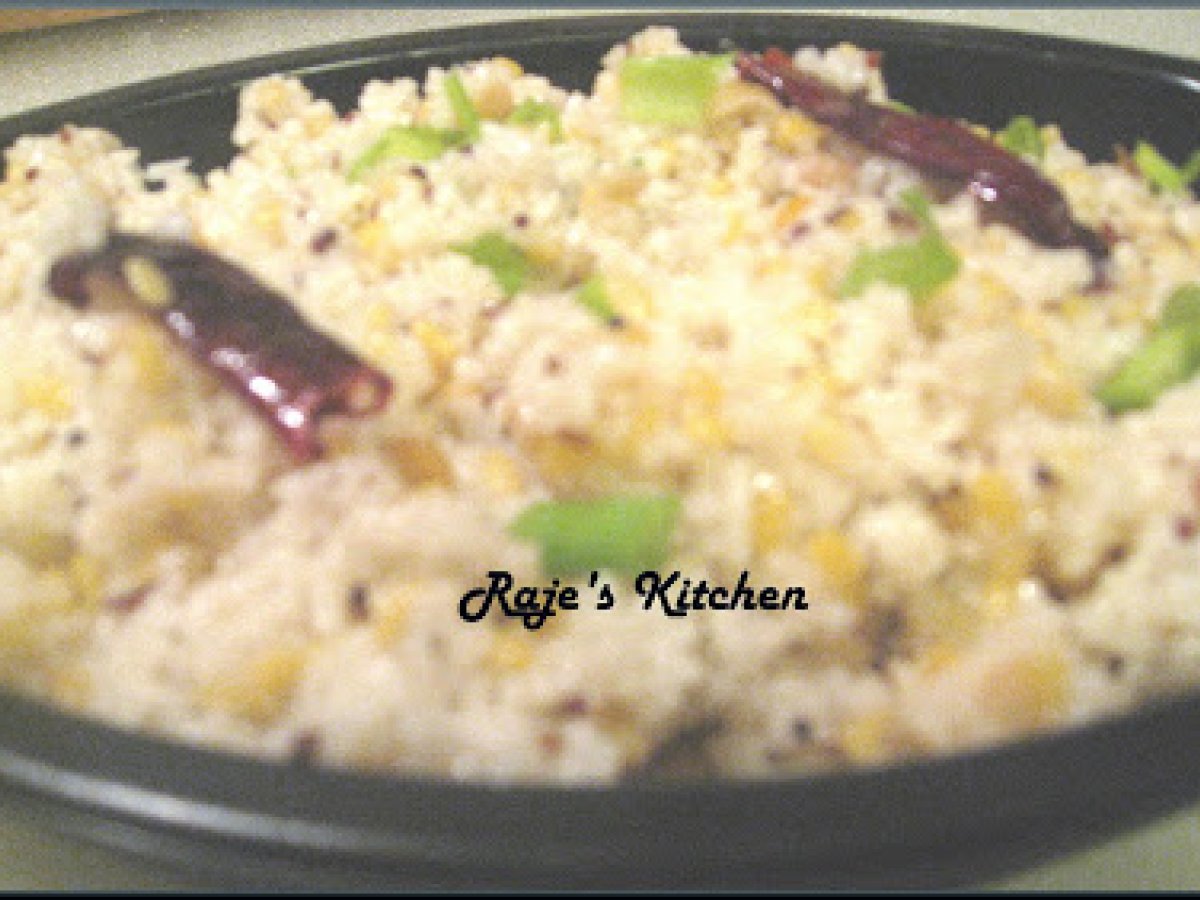 Questions:
You may like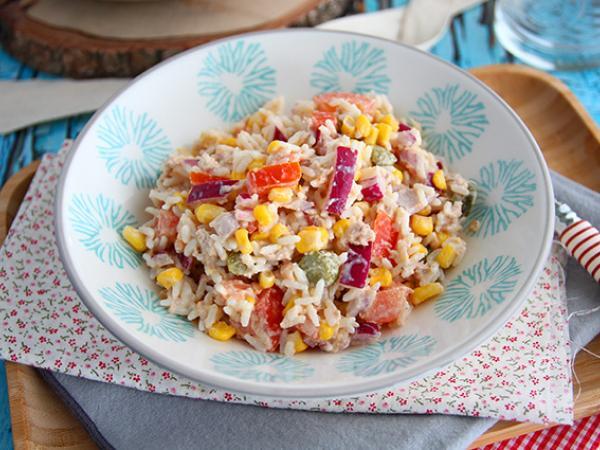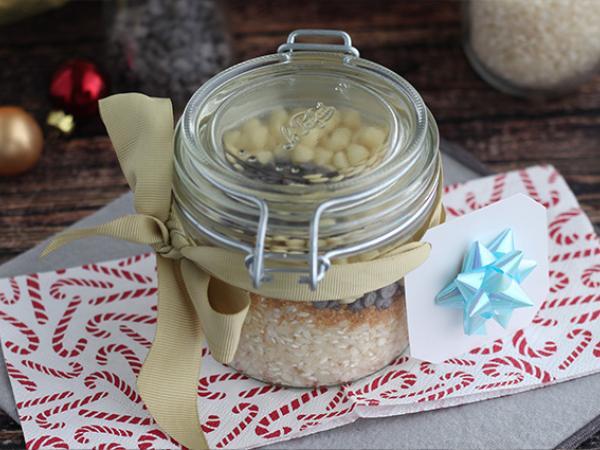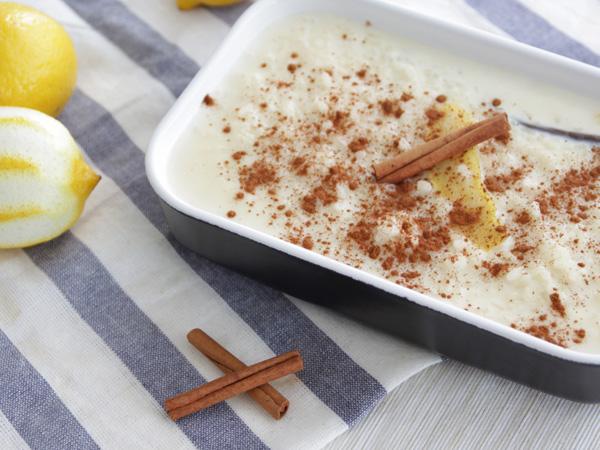 Recipes