Roti jala with mutton chukka
Roti jala with mutton chukka
Roti jala or the stringy roti with mutton curry - walla!!!
Ingredients
For the roti
---
1 cup all purpose flour/tepung gandum/wheat flour (mine is all purpose)
---
---
1 1/2 cup
milk
(carton milk)
---
1/2 tsp turmeric/kunyit powder
---
Water as needed
---
---
---
400g mutton - cut into bite sizes
---
1 tsp turmeric powder
---
1 tbsp plain chilli powder
---
** mix mutton with turmeric powder and chilli powder. Keep aside.
---
Note: you may consider pressure cooking to soften mutton.
---
---
Spices - 1 cinnamon, 3 clove, 1 star anize and 3 lightly crushed cardamom
---
1/2 tbsp coriander powder
---
1 tsp cumin powder
---
1 tsp crushed black pepper
---
2 or 3 dried chillies - snipped
---
3 potatoes - sliced
---
2 sprigs coriander leaves - sliced
---
Salt for taste
---
1/4 cup oil
Preparation
Mix all the ingredients together.
Whisk to remove lumps.
Note: pour water little by bit instead of splashing in. You need to get the consistency as said, just right to stream down the cup.
Heat a flat pan.
Rub a little butter.
Stream the batter from the cup while circling out.
Cook on both sides.
Careful when you lift the roti as not to break.
Then either fold or gently roll the roti.
Do the same to the balance of the batter.
Sauté onion, spices and dried chillies.
Add mutton and stir in.
Add coriander powder, and cumin powder.
Stir in.
Pour enough water for gravy.
Stir and simmer to 1/2 soften mutton.
Add potatoes.
Stir and simmer to soften potatoes.
Add black pepper and season with salt.
Stir, off the heat and combine in coriander leaves.
Questions:
Related recipes
Recipes
Related articles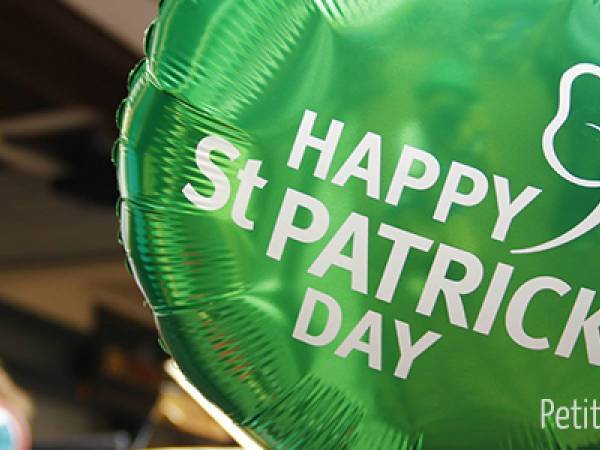 Impress your friends with these St Patrick's day recipes!