Safaid keema, maybe?: ground meat with potatoes in scented (off) white sauce
Safaid keema, maybe?: ground meat with potatoes in scented (off) white sauce
Indian dishes made with ground meat. They are very easy and so tasty.
Ingredients
1-2 teaspoons vegetable oil
---
---
---
3 inch piece of
ginger
, minced
---
---
1 1/2 libras ground
beef
(or lamb)
---
1 1/2 lbras baby redskin potatoes, cut in half or quartered, depending on size
---
1 1/4 teaspoon black cumin seeds (you can sub 1 teaspoon ground cumin if necessary)
---
1/3 t ground cloves
---
1/2 teaspoon ground cinnamon (cassia)
---
1/3 teaspoon paprika (or use all cayenne)
---
pinch of cayenne
---
2/3 cup whole fat plain yogurt
---
1/2 cup milk
---
10 oz peas, fresh or frozen
---
salt to taste
Preparation
Heat the oil in a large skillet over medium high heat. When it shimmers, add the onions with a pinch of salt and cook, stirring, for 15 minutes or until caramelized. Add the ginger and garlic and cook an additional 2 minutes.
Add the tomato paste and cook for 1 additional minute and then add the ground beef.
Cook the ground beef, breaking up clumps, until loses any pink color and is browning. Add all of the remaining ingredients (Sahni says to add the cumin powder last if you are not using the black cumin seeds).
Stir briefly and then add 1 1/2 cups of water. Bring to a boil, then cover and reduce heat to simmer for 35-45 minutes, or until the potatoes are cooked through. Stir occasionally to prevent scorching.
Add the peas (if they are raw, cook until done). Taste for salt.
Serve with flatbread or basmati rice and some hot, sour and sweet chutneys.
Photos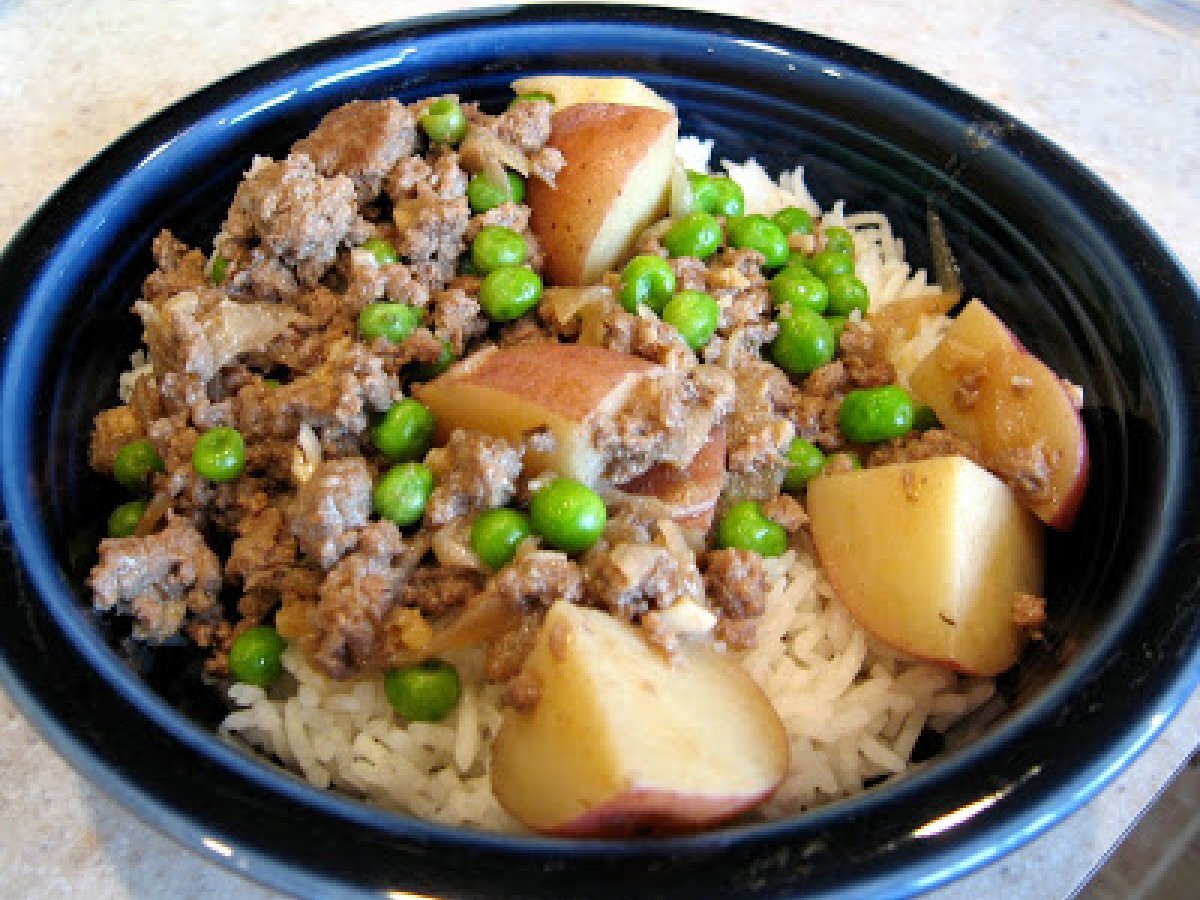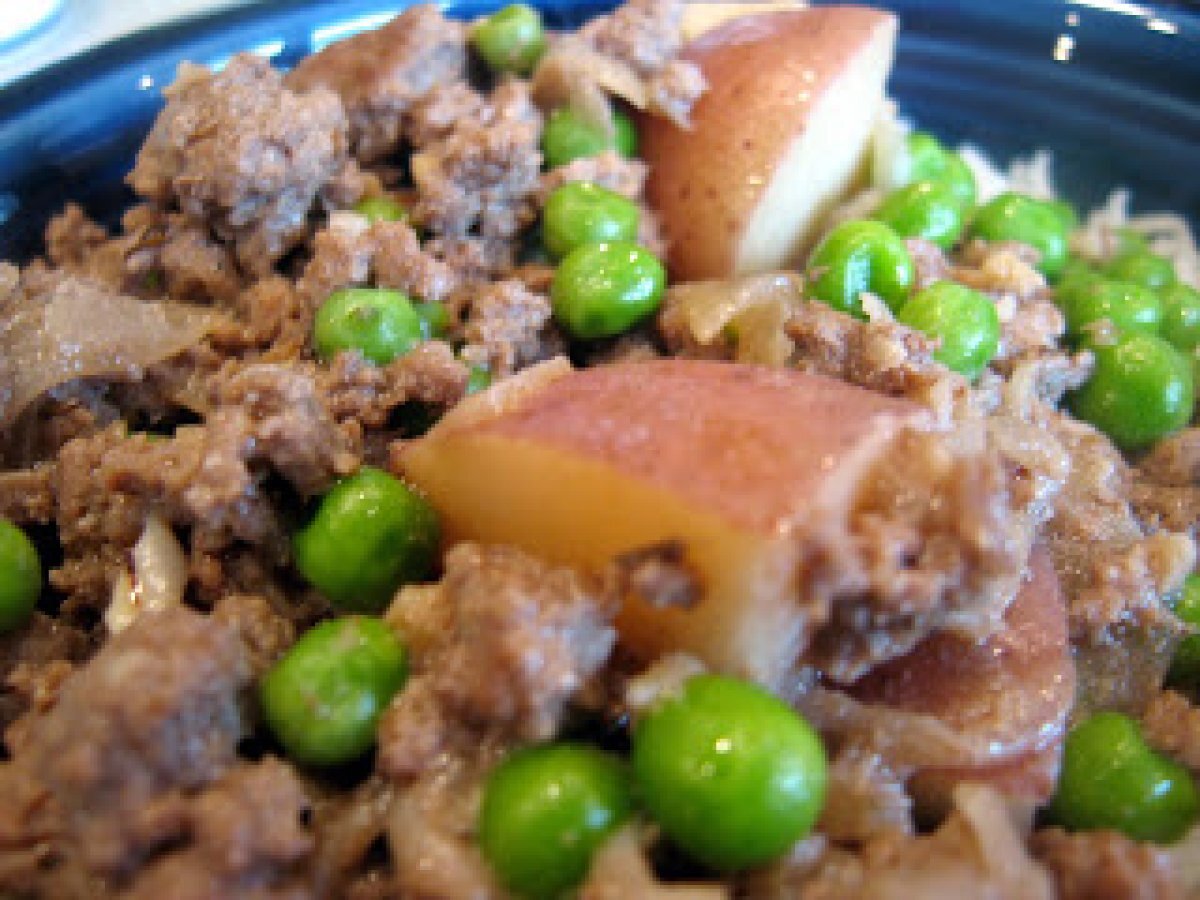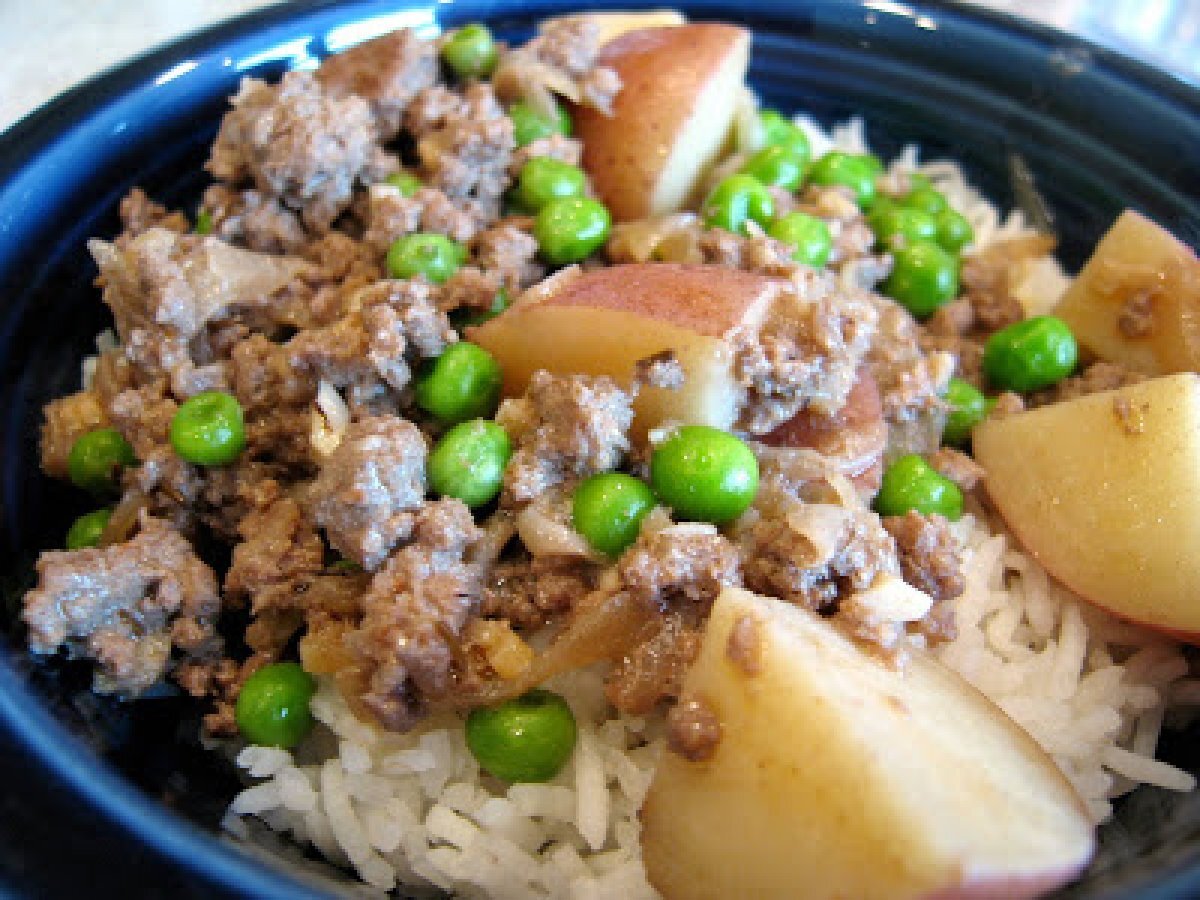 Questions:
Related recipes
Recipes