Another everyday quick curry: safaid keema mattar
Another everyday quick curry: safaid keema mattar
Here a good dish! To satisfy your greediness! It is a sheer delight!
Ingredients
10 fingerling
potatoes
or other type of new potatoes, scrubbed and quartered
---
2 tablespoons ghee or canola oil
---
1 1/2 cups
onions
, thinly sliced
---
---
-5
cloves
fresh garlic, sliced
---
1″ cube fresh
ginger
, peeled and sliced
---
2 teaspoons cumin seeds
---
1 1/2 tablespoons coriander seeds
---
12 green cardamom pods
---
4 whole cloves
---
1/2 teaspoon fennel seeds
---
1 1/2 teaspoons turmeric
---
1 or 2 fresh Thai chilies (optional–if you want the curry to be completely mild, leave these out)
---
1 pound ground lamb
---
1 1/2 whole or 2% milk
---
10 ounce package frozen peas
---
2 cups whole or 2% Greek yogurt
---
salt to taste
---
1 cup roughly chopped cilantro leaves (or 1/2 cup roughly chopped mint leaves)
---
1 tablespoon Aleppo pepper flakes for garnish
Preparation
Put potatoes into small saucepan, cover with lightly salted water, and bring to a boil. Turn down to a fast simmer, and cook until fork tender–then drain. If you are careful with how fast the simmer goes, you can have the potatoes done in exactly the amount of time it takes to get to where they go into the curry. If not, you can drain them and let them sit in the colander until you need them.
Heat the ghee or oil in a heavy-bottomed, deep skillet. Add onions and sprinkle with salt and cook, stirring, until they are dark golden brown.
While the onions cool, grind together the garlic, ginger and the spices up to and including the turmeric. Grind into a paste.
When the onions are the dark golden brown, add the spice paste mixture and cook, stirring until fragrant–about two minutes.
Add the lamb to the pan, and the milk. Break up the lamb with a wooden spoon, and cook, stirring, until the meat stops being pink. Add the peas, cooked potatoes and the yogurt, and cook, stirring, until the peas are thawed and cooked lightly, and the sauce thickens slightly. Add salt to taste, stir in the cilantro or mint leaves and serve over steamed basmati or in a bowl with naan or chapati on the side.
Sprinkle with Aleppo pepper flakes for a garnish.
Photos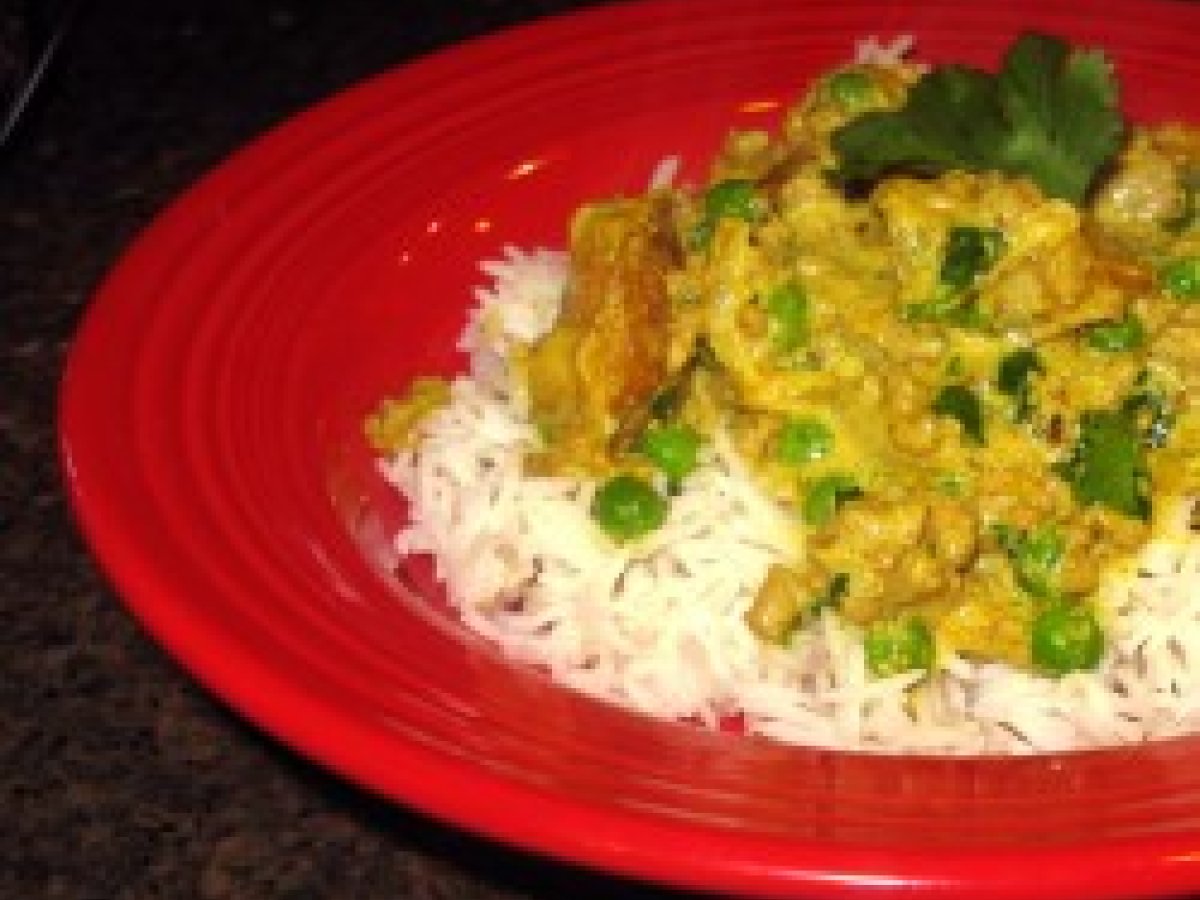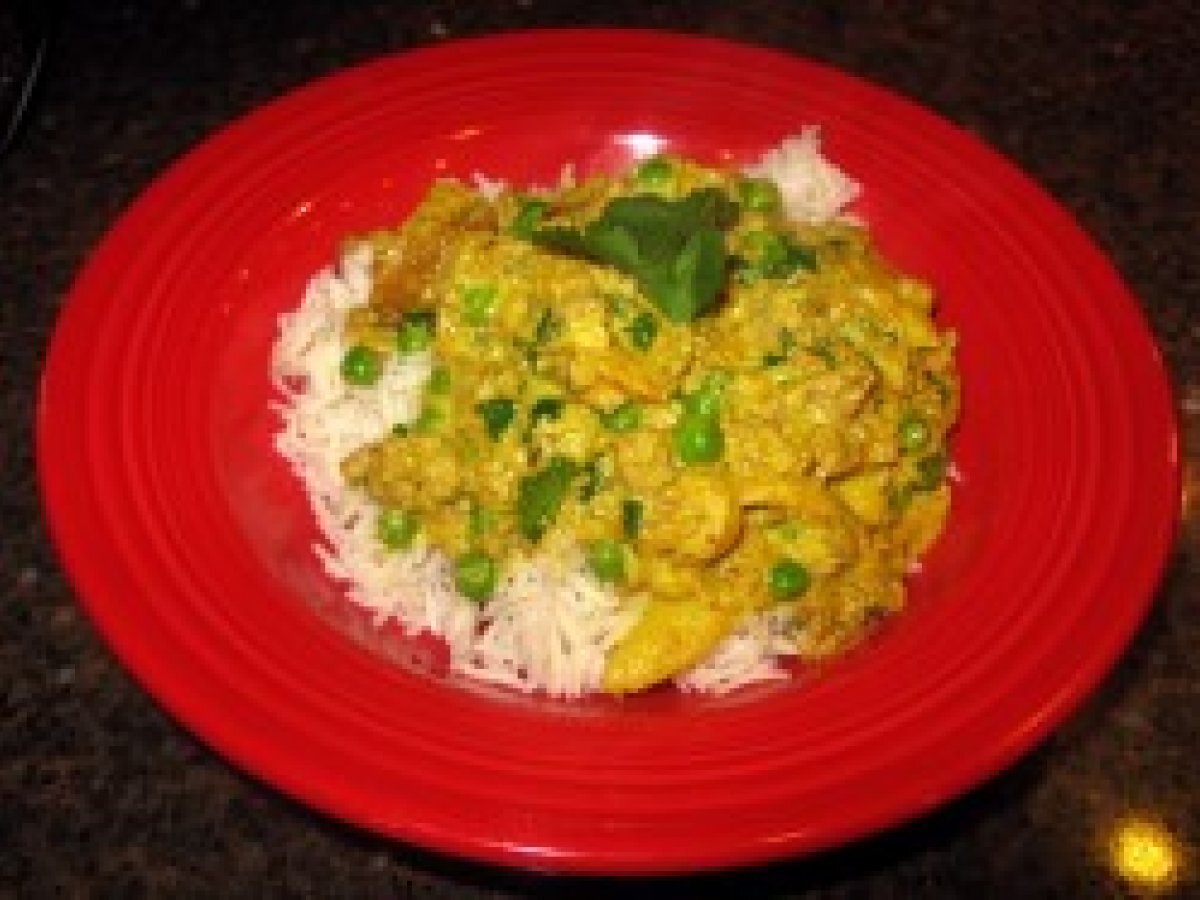 Questions:
Related recipes
Recipes