Saganaki with Pickled Figs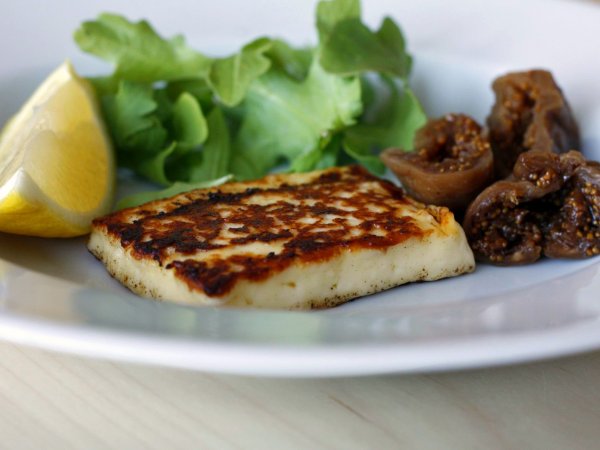 Preparation
Heat the olive oil over medium-high heat in a skillet. When it's hot, add the haloumi and cook, searing on one side until golden brown, about 1-2 minutes.
Flip and repeat on the other side. Keep the haloumi warm while the other ingredients are being plated.
Divide the rocket amongst 4 plates. Add 4 fig halves to each along with a wedge of lemon.
Put a piece of warm, seared haloumi in the center, grind a little pepper over the top and serve at once.
Pickled Figs:
Stir together all the ingredients except the figs in a saucepan over medium-high heat. Bring to a boil and stir until the sugar has dissolved. Remove from the heat and allow to cool for 5 minutes. Put the figs in a sealable container and pour the hot brine over them. Allow to cool for 30 minutes and then cover and refrigerate for at least an hour or up to a day ahead.
Questions:
You may like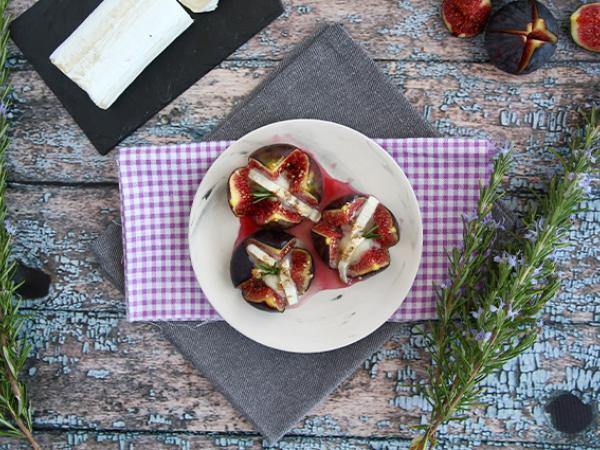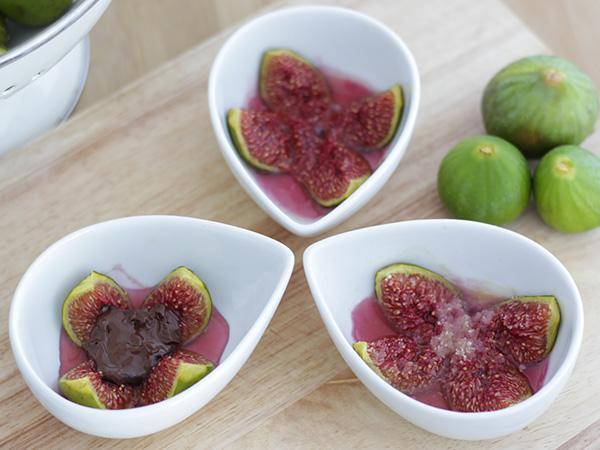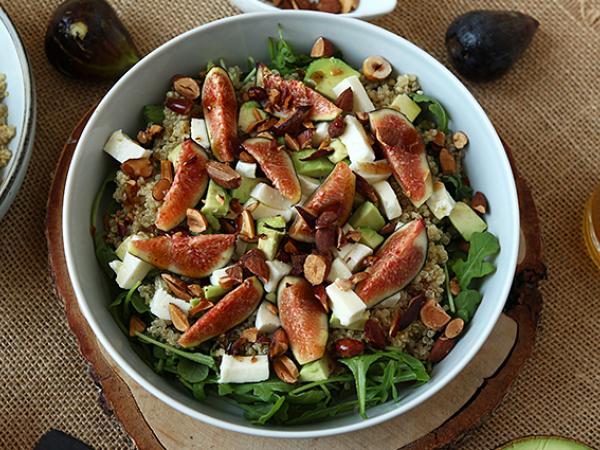 Recipes