Spicy roast duck with raspberry sauce
Spicy roast duck with raspberry sauce
I make this Wonderful Recipe Every Year on Christmas Eve~
Ingredients
1
Duck
, split and trimmed of all fat and excess skin.
---
---
---
1 cup thinly sliced
onion
---
---
1/4 c dried onion
---
1 T cayenne pepper
---
1 T white pepper
---
2 T paprika
---
2 T dried basil
---
1 T dry mustard
---
1 t cumin
---
1 T granulated garlic
---
Blend together and set aside
---
8-oz jar seedless raspberry jam
---
1 cup sugar
---
1 cup water
---
1 oz triple sec
---
1 oz raspberry brandy or raspberry liqueur or brandy
---
1/2 cup teriyaki sauce
---
2 T cornstarch
Preparation
In a roasting pan, build a nest of carrots, celery and onions.

Moisten the Duck halves with a mild Louisiana style hot sauce.

Place halves on veggies, skin side up.

Dust the duck generously with dry rub seasoning. Cover the pan with foil and bake at 400 for 2 hrs.
Remove duck from oven, remove foil and cool slightly; remove duck to platter.

Cool duck until it can be handled.

Remove all bones from the body cavity.

Wrap each in plastic wrap, refrigerate overnight.
When ready to serve, prepare sauce.

Mix the raspberry jam, sugar, water, triple sec, and brandy in a 2 qt. sauce pan.

Stirring constantly, bring mixture to a boil. Reduce heat and simmer 10-15 mins.

Strain the mixture if needed. Return to low heat, mix together teriyaki sauce and cornstarch.

Add to raspberry jam mixture and heat until thick.
Remove duck from refrigerate and remove plastic wrap.

Place duck, skin side up, in a baking dish.

Heat at 400 for 45 mins basting with raspberry sauce mixture every 5 mins.

Serve with extra sauce.
Serve with Buttered Noodles
Questions:
Related recipes
Recipes
Related articles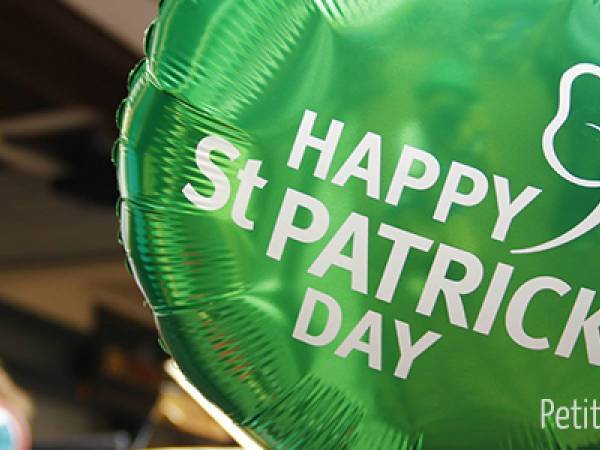 Impress your friends with these St Patrick's day recipes!