Super comforting curly kale, béchamel and cheese gratin!
Super comforting curly kale, béchamel and cheese gratin!
What's more comforting than a gratin to warm up when the temperatures drop? Today we invite you to cook curly kale. Accompanied by béchamel and gratin cheese, it will transform into a generous dish, crunchy on the outside and melting on the inside. An easy preparation that requires few ingredients, perfect to accompany meat or fish, or to enjoy simply with a salad.
Follow our recipe step by step and enjoy!
Materials
Stove
Strainer
Knife
Cutting board
Gratin dish (oven-safe)
Preparation
Wash the curly kale leaves then blanch them.
To blanch them, you will need to immerse them in a pot of boiling water for about 1 minute then immediately immerse them in ice water. After a few minutes, remove excess water using paper towels or a clean cloth.
Remove the white parts of the leaves with a knife. Then cut the leaves into strips.
Heat oil in a frying pan, add the butter and then the curly kale pieces. Season to taste with salt, pepper and nutmeg. Cook covered for about 15 minutes over medium heat, stirring occasionally.
Add the béchamel sauce and stir. Cook everything for about 5 minutes.
Remove from heat. Transfer the cabbage and its béchamel sauce to a baking dish and add a generous layer of grated cheese on top.
Preheat the oven to 445°F (230°C) in grill mode. Once the temperature has been reached, place the dish in the oven and watch: it will have to be taken out when the cheese has melted and browned.
Serve hot and enjoy!
You tried this recipe ?
Mention @petitchef_en and tag #petitchef
Observations:
Can you freeze cabbage gratin?
Of course. You can freeze this gratin before or after cooking it in the oven.
How to store this cabbage gratin?
Place it in an airtight container in the refrigerator. You can keep it for 3 days.
What type of cabbage to use for a gratin?
We used curly kale but you can use collard greens, kale or cauliflower. Chinese cabbage will also be perfect for making a gratin due to its slightly sweet taste.
How to make homemade béchamel sauce?
At Ptitchef we of course prefer to use homemade béchamel sauce even if sometimes we use ready-made béchamel sauce to save time. If you want to make your own béchamel sauce, follow our recipe step by step
HERE
.
How do I add deliciousness to my dish?
If you wish, you can add slices of bacon to the pan to give your cabbage more flavor. You can also add white ham to the center of the gratin. If you want to transform this gratin into a main dish and make it the star of your meal, you can brown minced meat with onions and spices which you will then place in the bottom of your gratin dish before covering everything with the cabbage preparation. You will love this revisited shepherd's pie.
Photos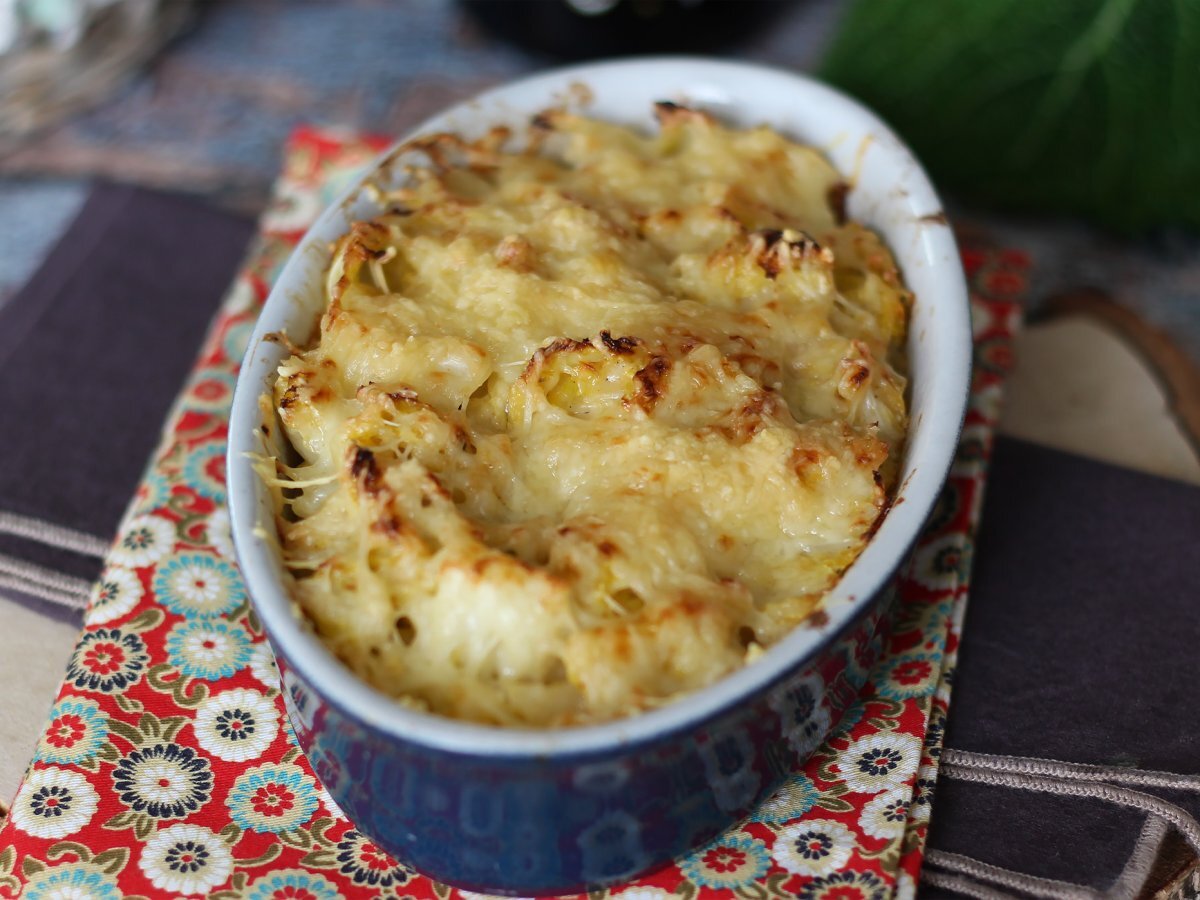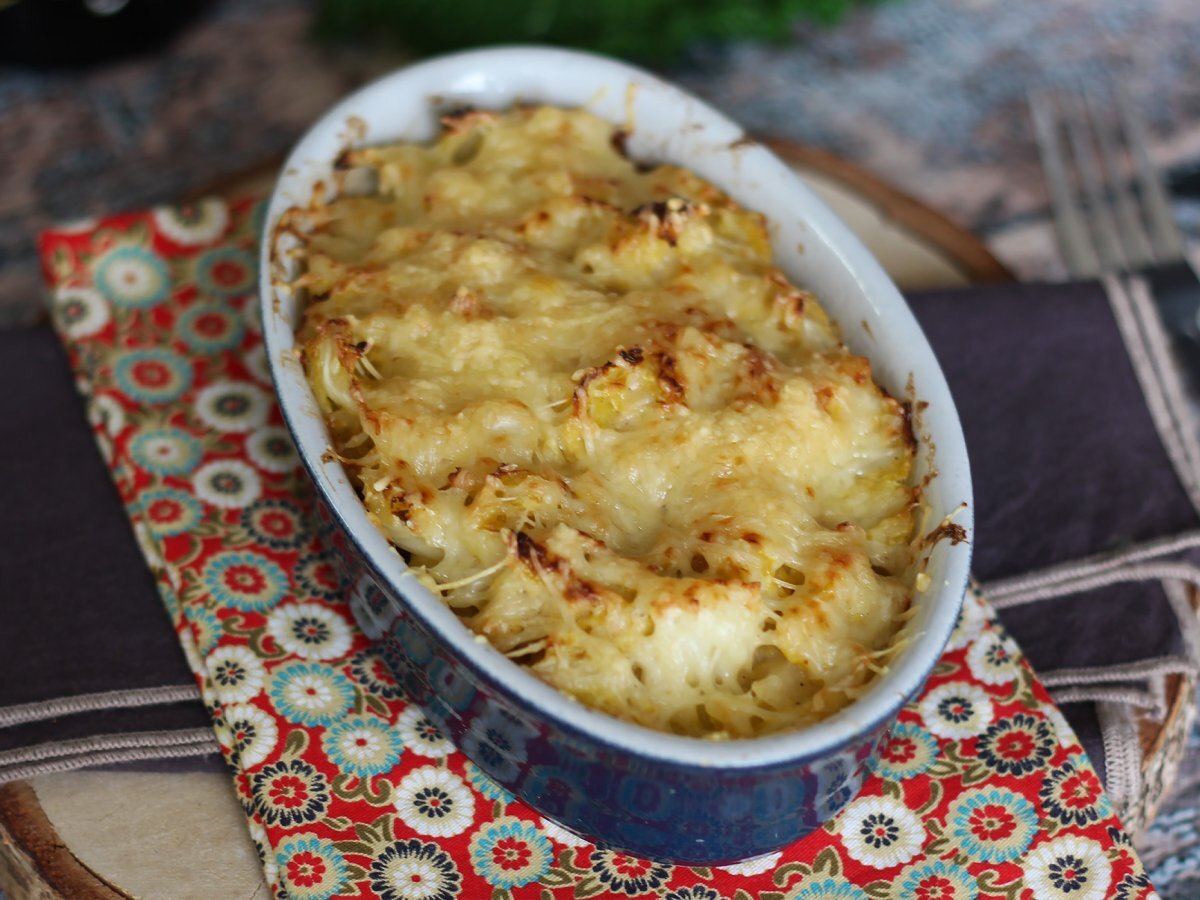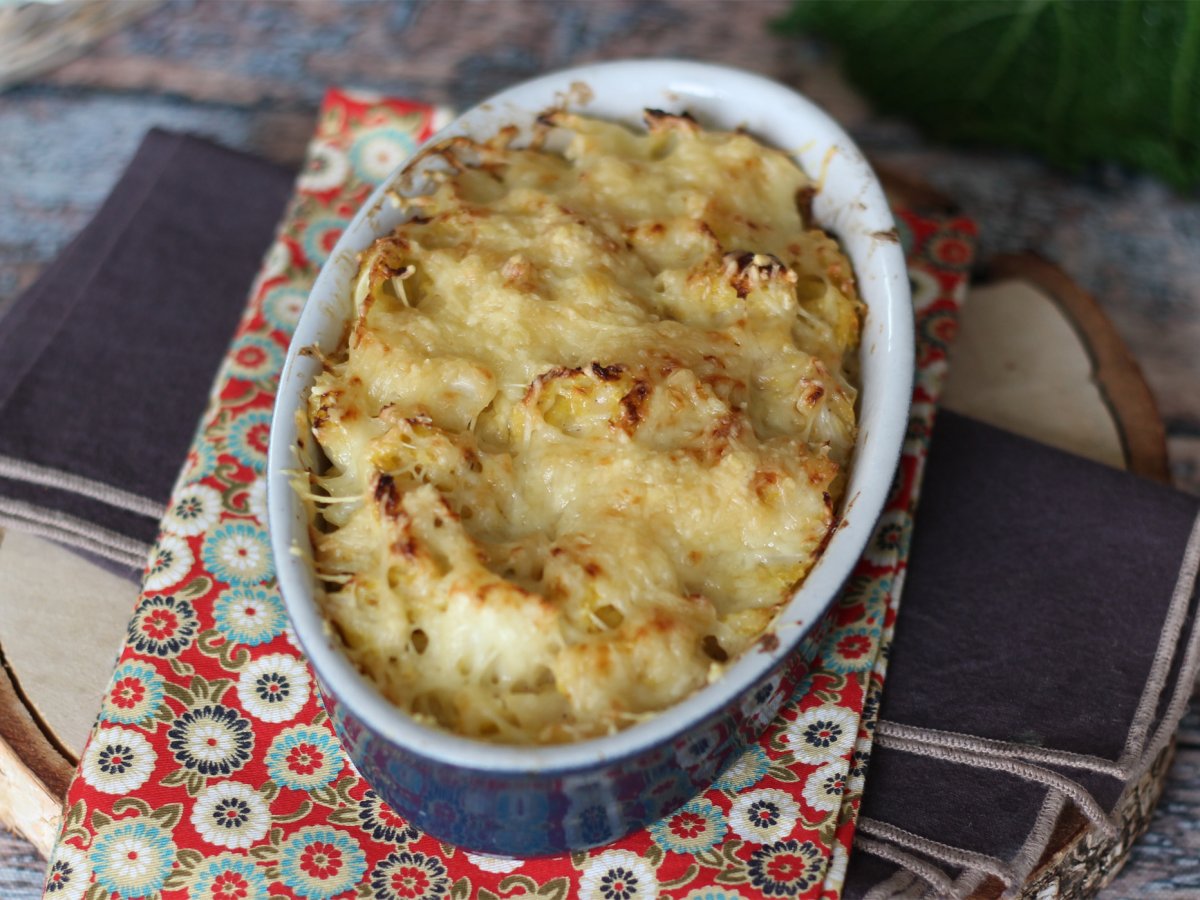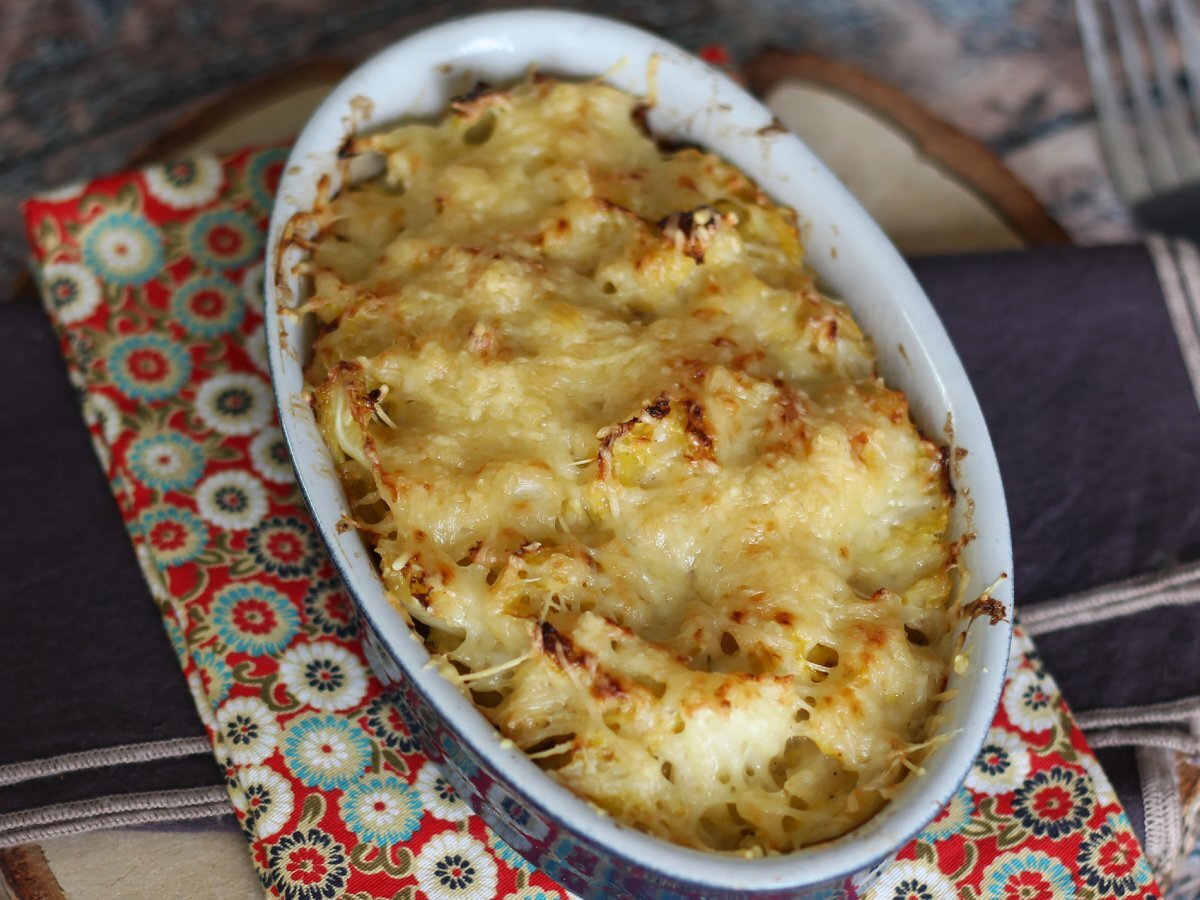 Questions:
You may like
Recipes

<! -- HB slmads - AD akcelo-->