Veg tiranga rice
Veg tiranga rice
A simple dishes, fast and really delicious.
Preparation
Green Layer : Grind the peas coarsely with the chilli and keep aside. Heat the ghee and add the hing and jeera. Add the green peas, coconut and coriander.
Fry till the mixture dries up, taking care not to burn it. Mix this with the second portion of rice.
White Layer : Mix the ingredients with the third portion of rice and pour the melted ghee over it.
Orange Layer : Heat a frying pan with ghee. Add the cloves when the ghee has melted and is hot but not smoking.
Add the grated carrot and stir fry it for 2-3 minutes. Remove from heat. Add to one portion of the rice. Add the rest of the ingredients and mix well.
To assemblen : Grease a deep bottomed vessel with ghee. Place the orange layer in the vessel and spread evenly. Put one portion of the cashewnuts on this layer. Add the white layer over the orange layer and spread evenly.
Now put the second portion of the cashenuts on this layer. Finallty place the green layer on the white layer. Cover the pan with a lid and place it in a pressure cooker for about 10 minutes. Alternatively you can place this in a pre-heated oven (180 degrees C) for about 20 -30 minutes.
Photos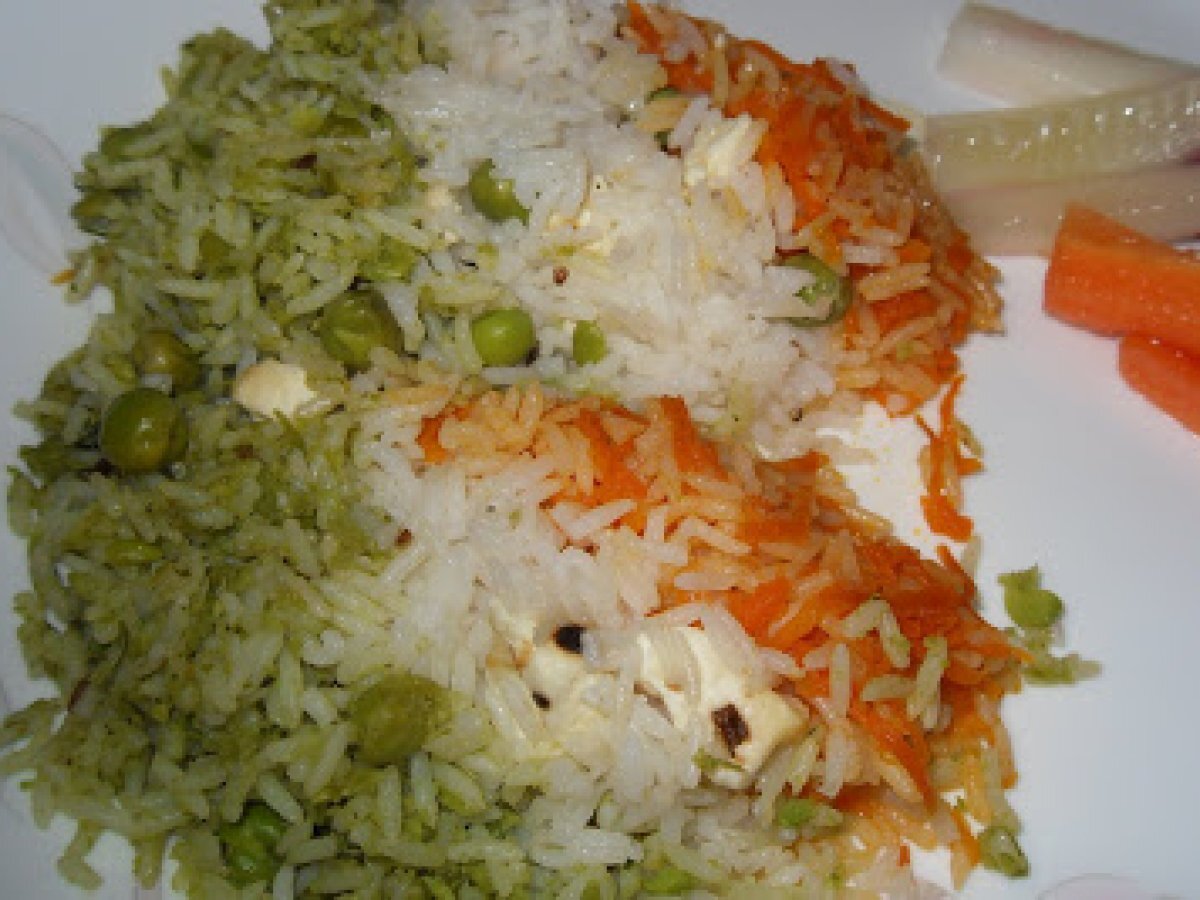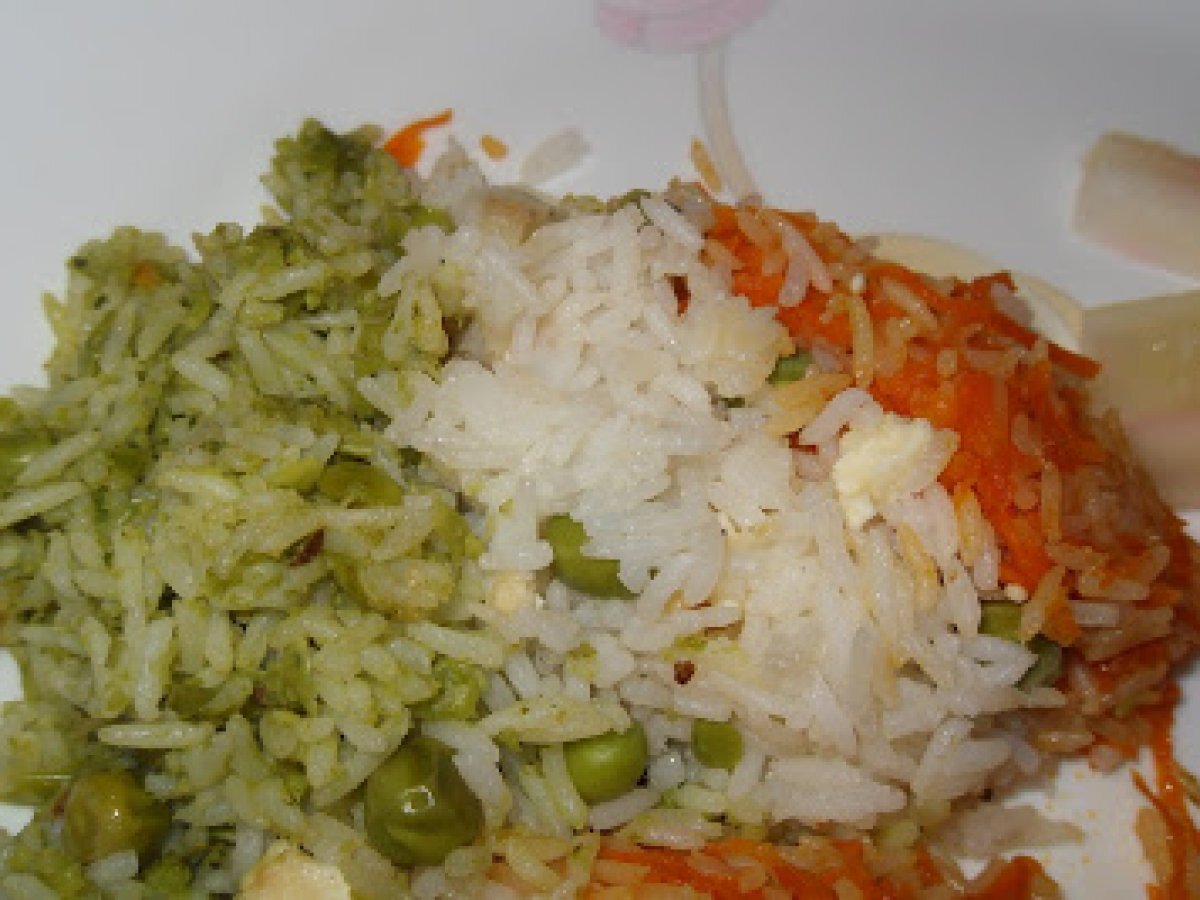 Questions:
You may like
Recipes