Vegetarian shepherd's pie
Preparation
Method
Preheat the oven to 180 C.
Soak granules in warm water for 10 minutes.Squeeze out the water and keep aside.
In a pan heat the butter.Add onions and saute for 1 minute.
Add the carrots and soya granules and stir for 2-3 minutes.
Now add the salt, thyme, tomato sauce and the tomato puree.
saute for 8-10 minutes till all the liquid is absorbed. Keep it aside to cool.
Add the butter, milk and cream to the mashed potatoes.Mix well till it is a nice creamy consistency.Season well with salt and pepper.
To make the cheese sauce for the macaroni, melt the butter in a saucepan over medium heat. Whisk in the flour and cook for about a minute before slowly adding the milk. Bring to the boil whisking constantly, until it thickens. Reduce the heat to a low simmer and cook, stirring occasionally for about 10 minutes.. Stir in the macaroni, cheese and mustard, stirring until the cheese is completely melted. Taste and adjust seasoning as necessary. Keep warm.

To assimilate the dish -
Layer the bottom of an ovenproof dish with the soya mixture.
Spoon the mashed potatoes evenly over the soya granules.
Spread the macaroni and cheese on top of the mashed potatoes.
To finish sprinkle some mozzarella cheese on the top.
Bake in a preheated oven at 180 C for 25 - 30 min until the top is golden brown and sizzling.
Serve hot.
Photos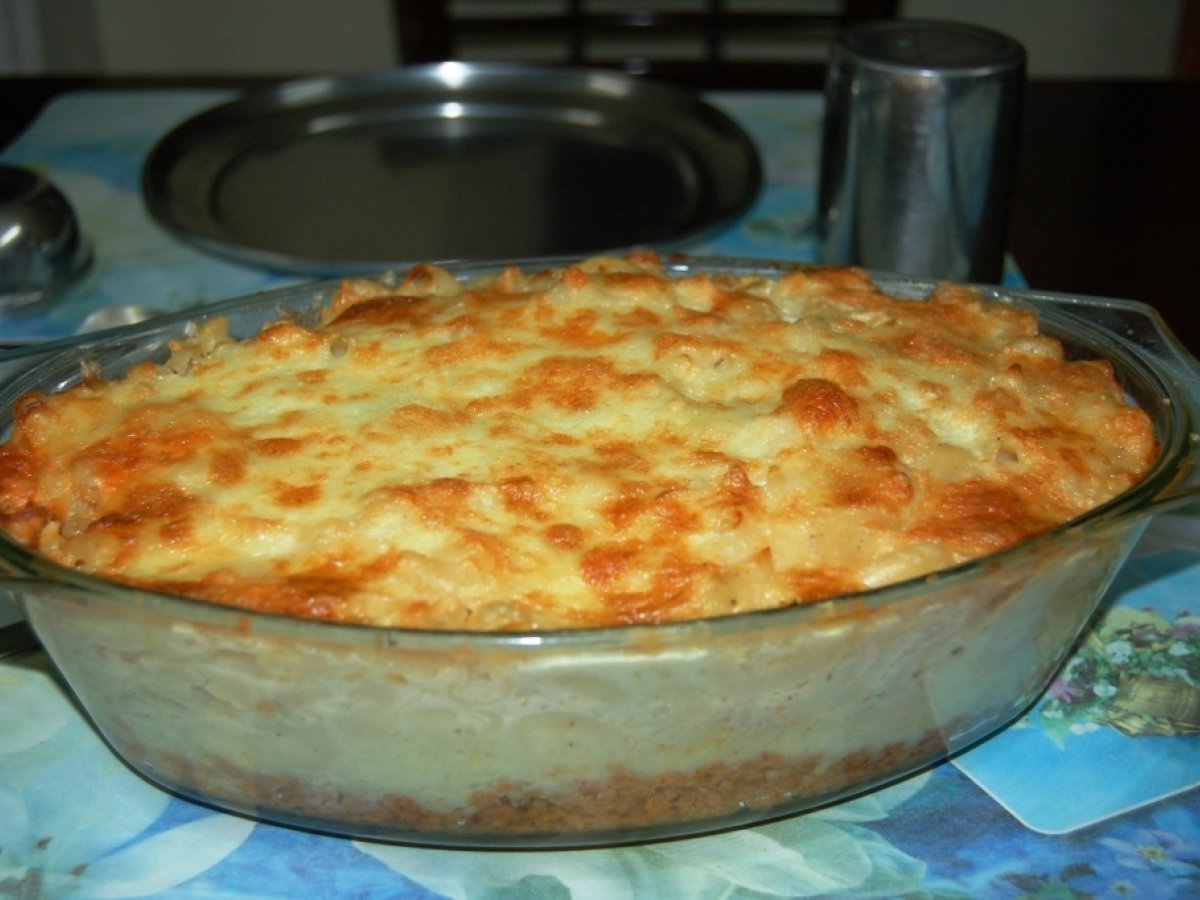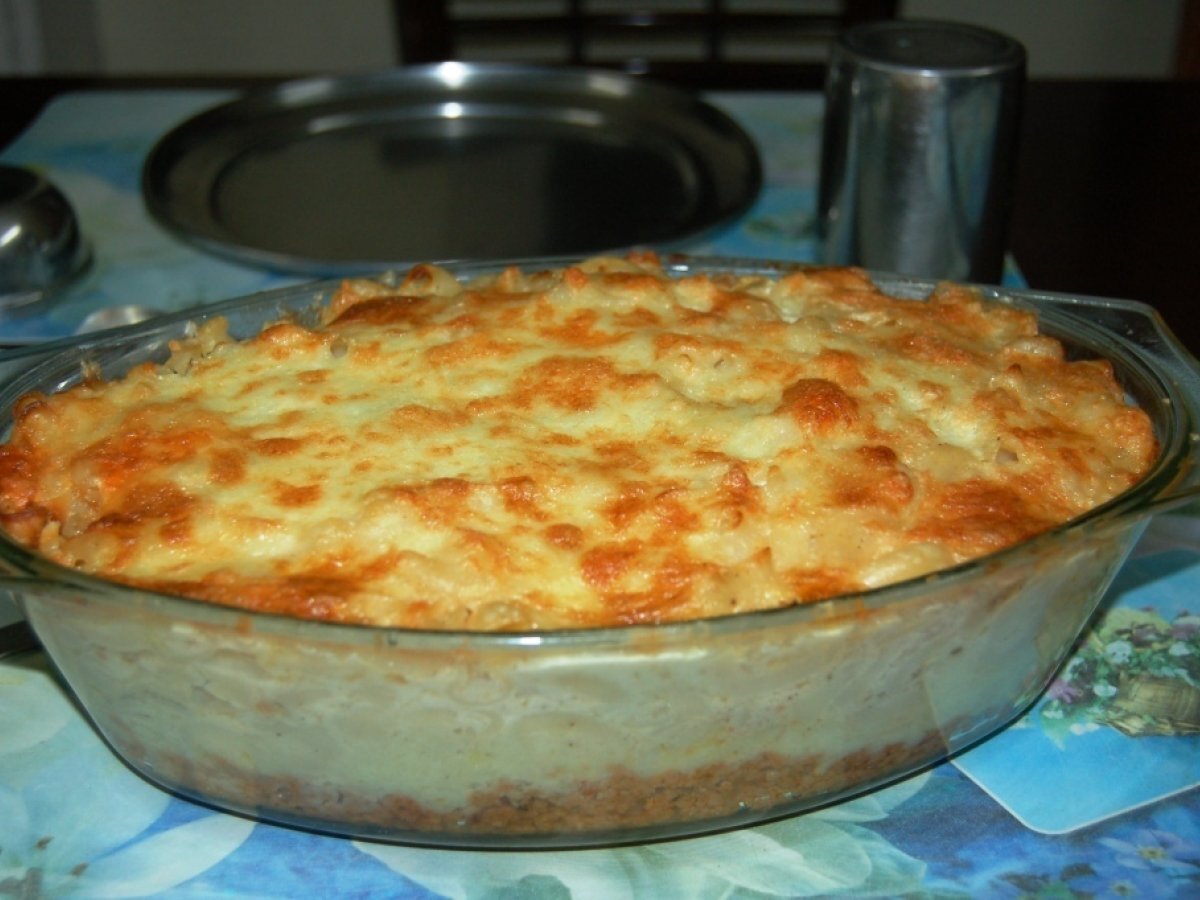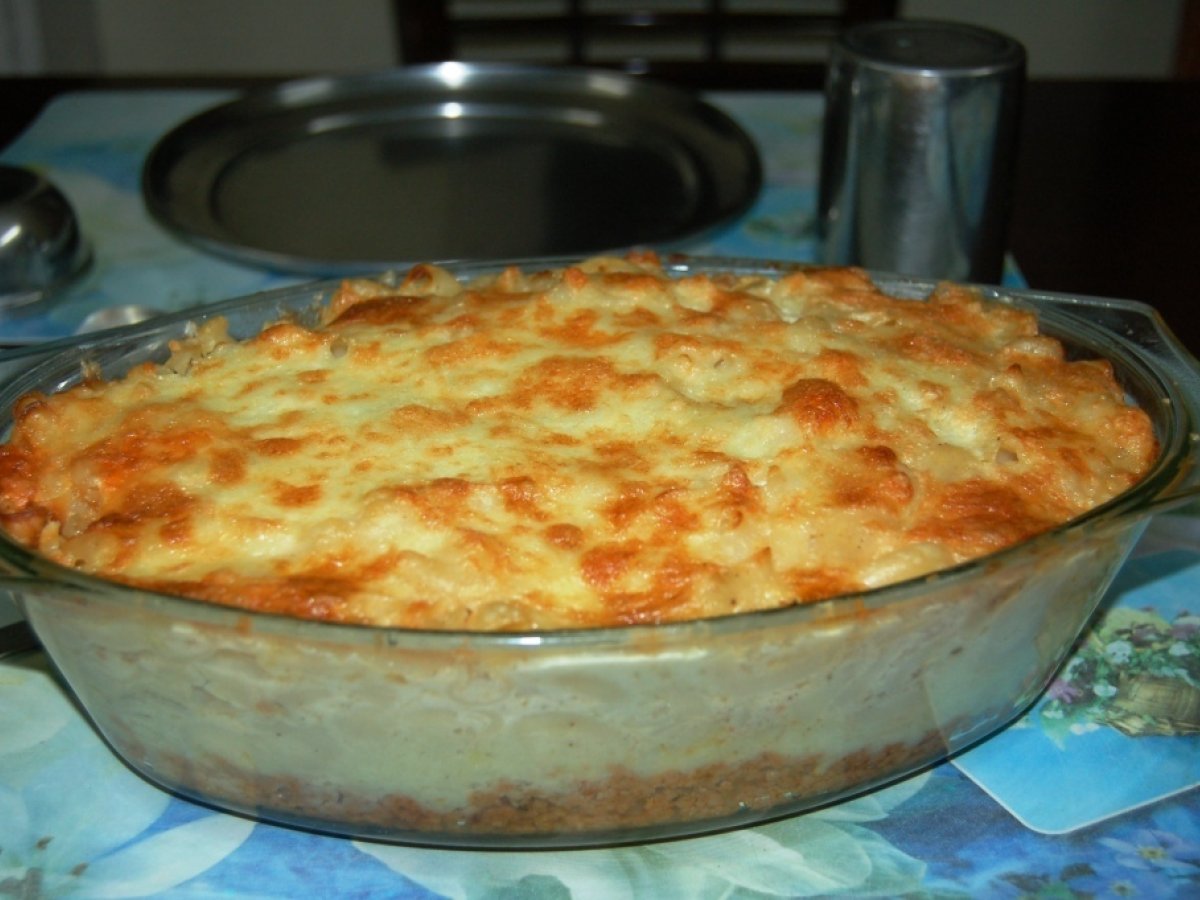 Questions:
You may like
Recipes