Wild Mushroom Risotto with White Truffle Oil ~ Paying it Forward!
Preparation
Bring stock to a simmer in a 4-quart pot and keep at a bare simmer, covered.
Heat oil with 1 tablespoon butter in a 4- to 5-quart heavy saucepan over moderately high heat until foam subsides, then sauté mushrooms.
Stirring occasionally, until browned and any liquid they give off is evaporated, about 4 minutes. Season with salt and pepper, then transfer to a bowl.
Cook shallots in 2 tablespoons butter in same saucepan over moderate heat, stirring, until softened, about 3 minutes. Add rice and cook, stirring, 1 minute.
Ladle in 1 cup simmering stock and cook at a strong simmer, stirring, until absorbed.
Continue simmering and adding stock, about 1/2 cup at a time, stirring very frequently .
Letting each addition be absorbed before adding next, until rice is just tender and creamy-looking, 16 to 18 minutes.
Remove from heat and stir in remaining tablespoon butter, sautéed mushrooms, truffle oil to taste (if using), cheese, chives, and salt and pepper to taste.
If desired, thin risotto with some of leftover stock.
Photos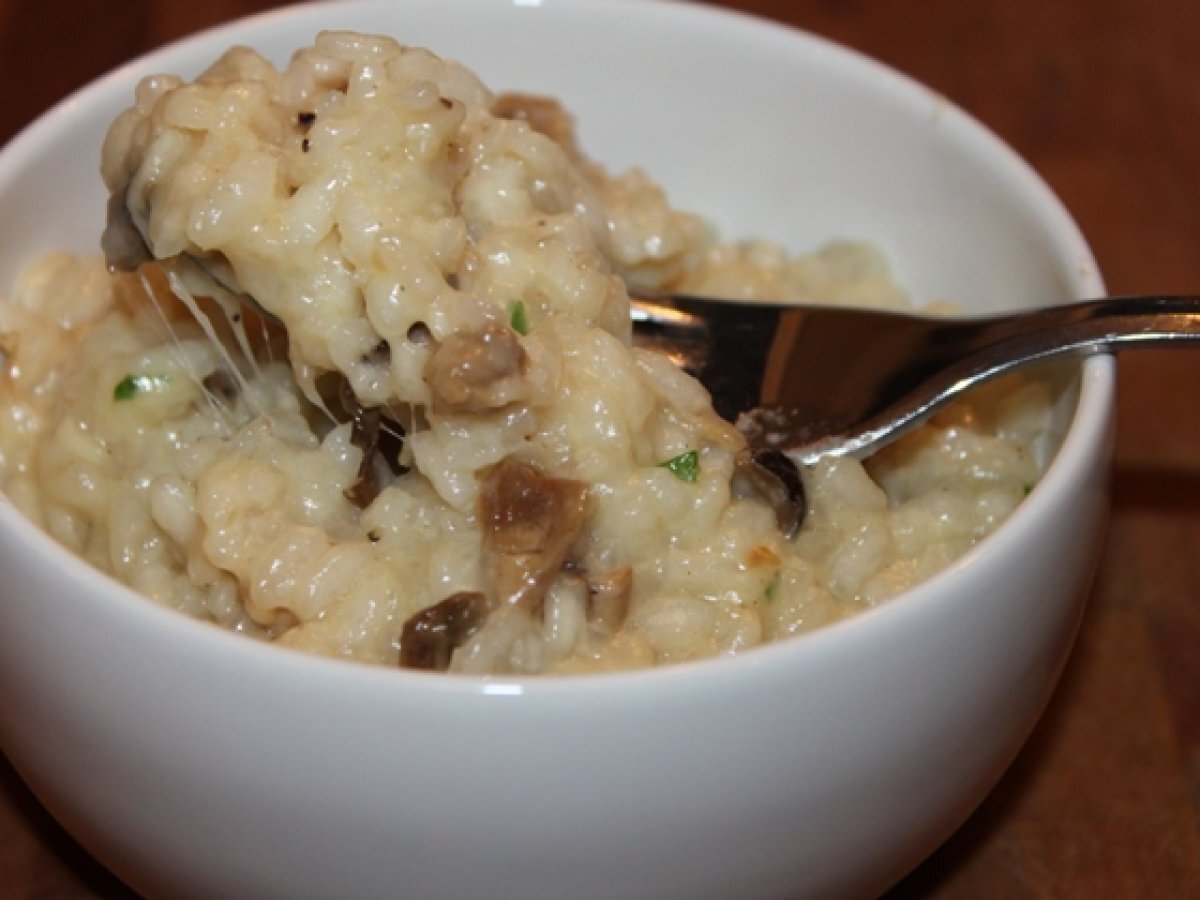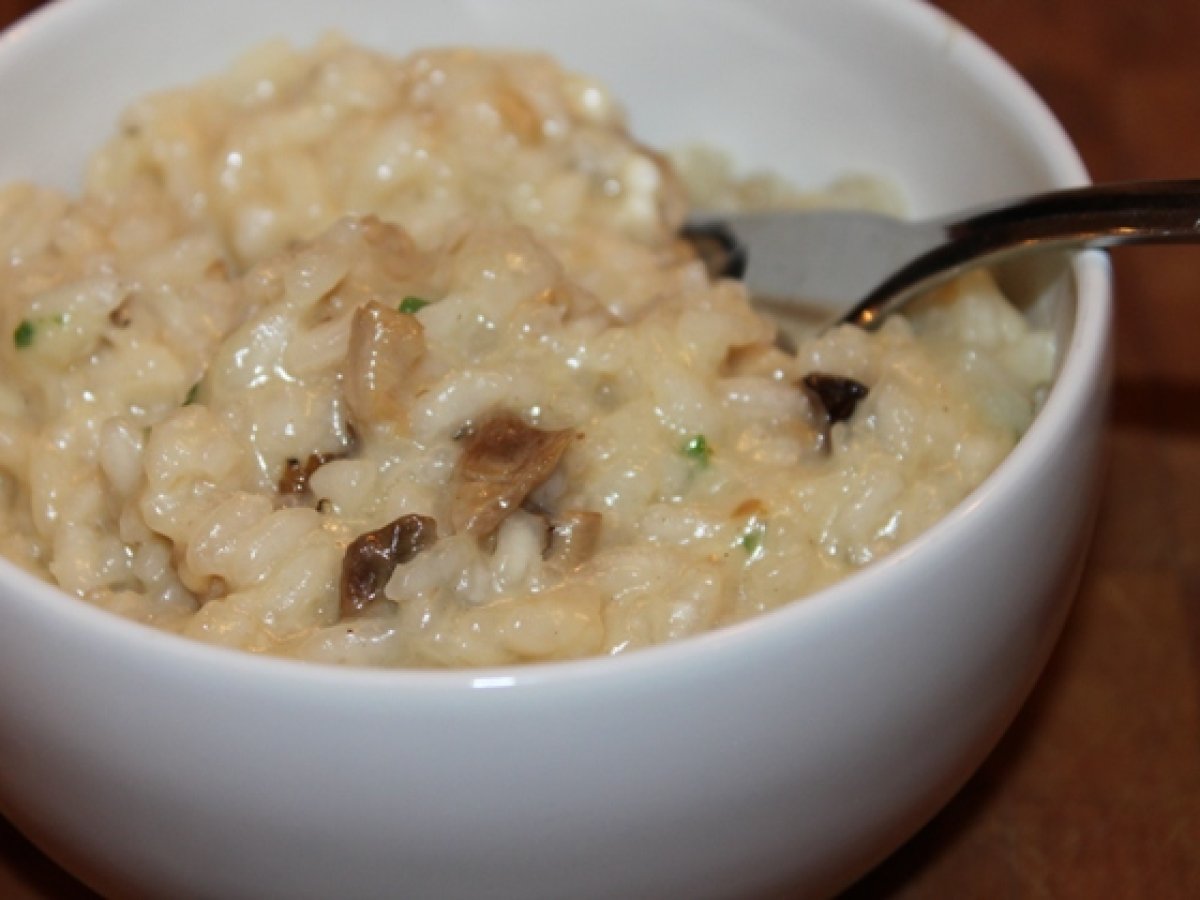 Questions:
You may like
Recipes