Ingredients:
-
Moong dal (pesarapappu) - 1 cup
Dry Red chili - 4 -5 whole( Depends upon spice u eat)
Coriander seeds whole - 1/2 tbsp
Hing- A pinch
Zeera - 1/2 tbsp
Salt To Taste
Procedure:-
1-First add all the ingredients in a pan and fry them until the flavor of dal comes out good and changes its color into red.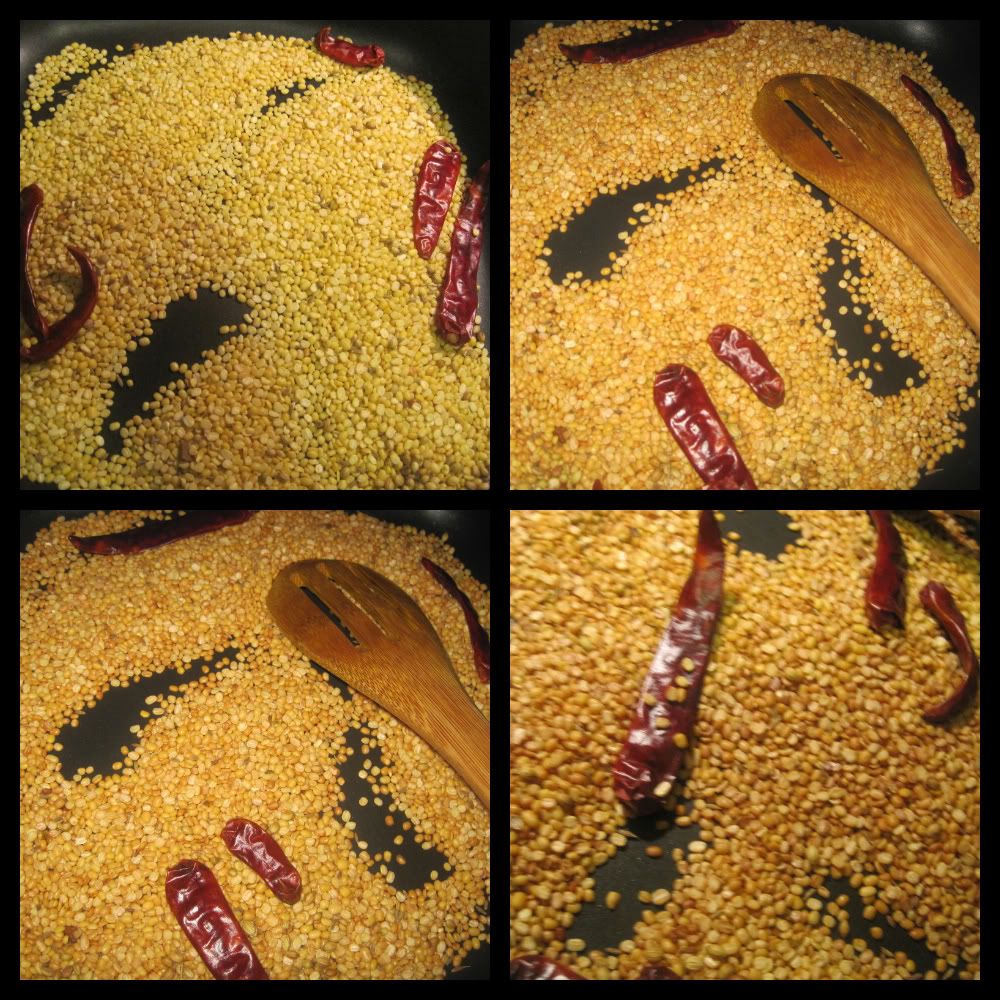 2-Then cool it and blend into soft powder.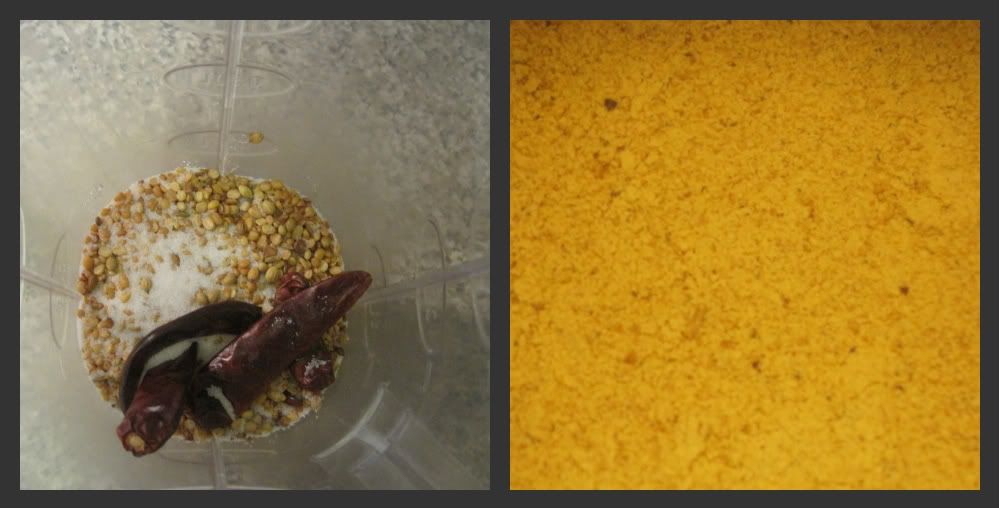 Have this with hot rice by adding little oil and a combo of onion mixed with lemon tastes good. I love this. When u feel lazy to cook u can have your rice with this very easy and simple . We can even store this and have any time.