A healthy take on ina garten: chunky banana bran muffins
A healthy take on ina garten: chunky banana bran muffins
Enjoy these small muffin recipes that you can enjoy for breakfast with tea or coffee .....
Ingredients
3/4 cup whole wheat flour
---
1/2 cup unprocessed wheat bran
---
---
1/2 teaspoon baking soda
---
1/2 teaspoon baking powder
---
1 tablespoon grounded flax seed
---
---
---
1/4 cup applesauce
---
1/2 cup soy
milk
or low fat milk
---
---
1 teaspoon grated orange zest
---
1/2 teaspoon vanilla extract
---
1/2 cup raisins
---
1/4 cup chopped walnuts
Preparation
Preheat the oven to 400°F. Line a muffin tin with 9 paper liners.
Whisk egg in a medium bowl. Add in soy milk, applesauce, orange zest and vanilla extract.
Mix together dry ingredients in a large bowl. Make a well in the center and pour in the egg mixture.
Mix until just combined. Add in nuts, banana, honey and raisins. Give it one or two stirs to combine.
Spoon into lined muffin tray until 3/4 full. Bake at 400°F for 15 - 20 minutes until a thin knife inserted in the middle of a muffin comes out clean.
Cool on wire racks. If serving the next day, warm in an oven at 325°F for about 5 minutes.
Photos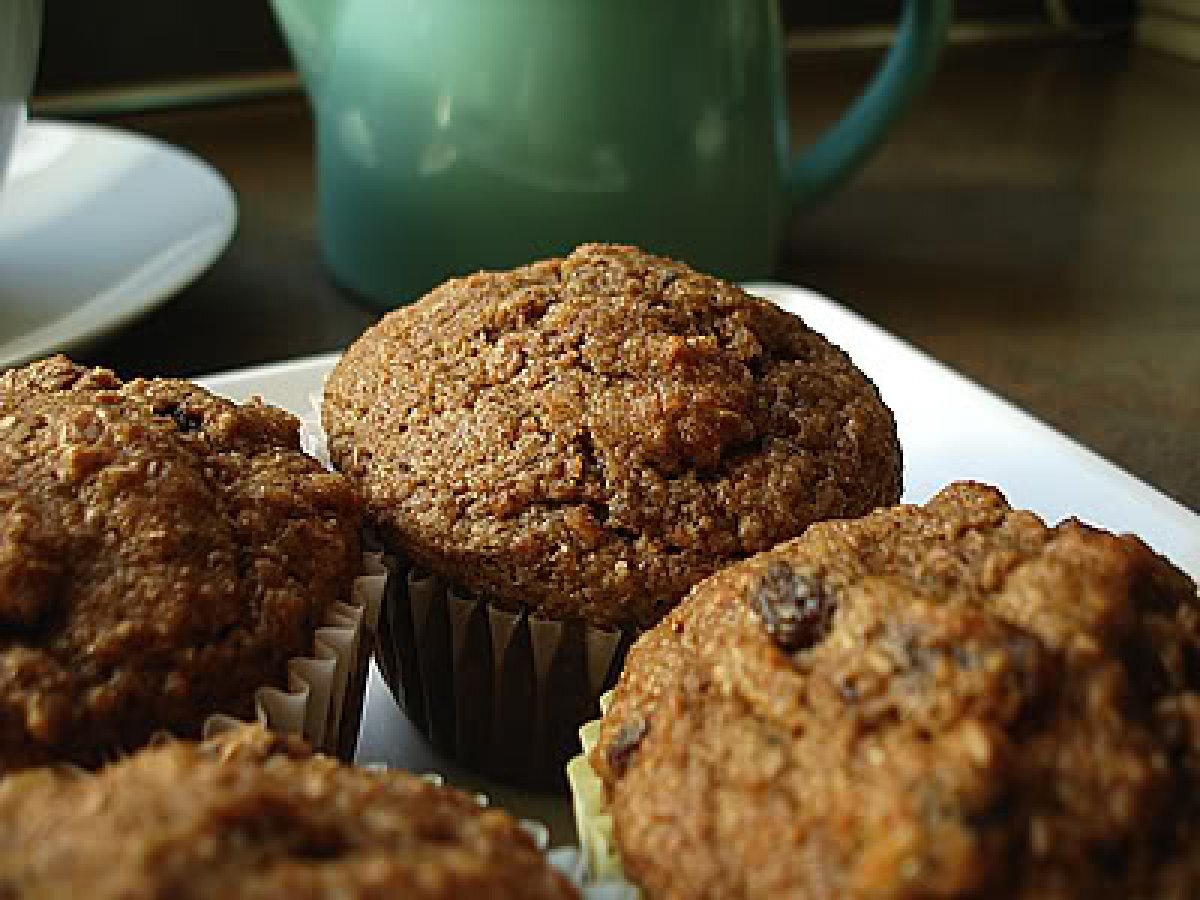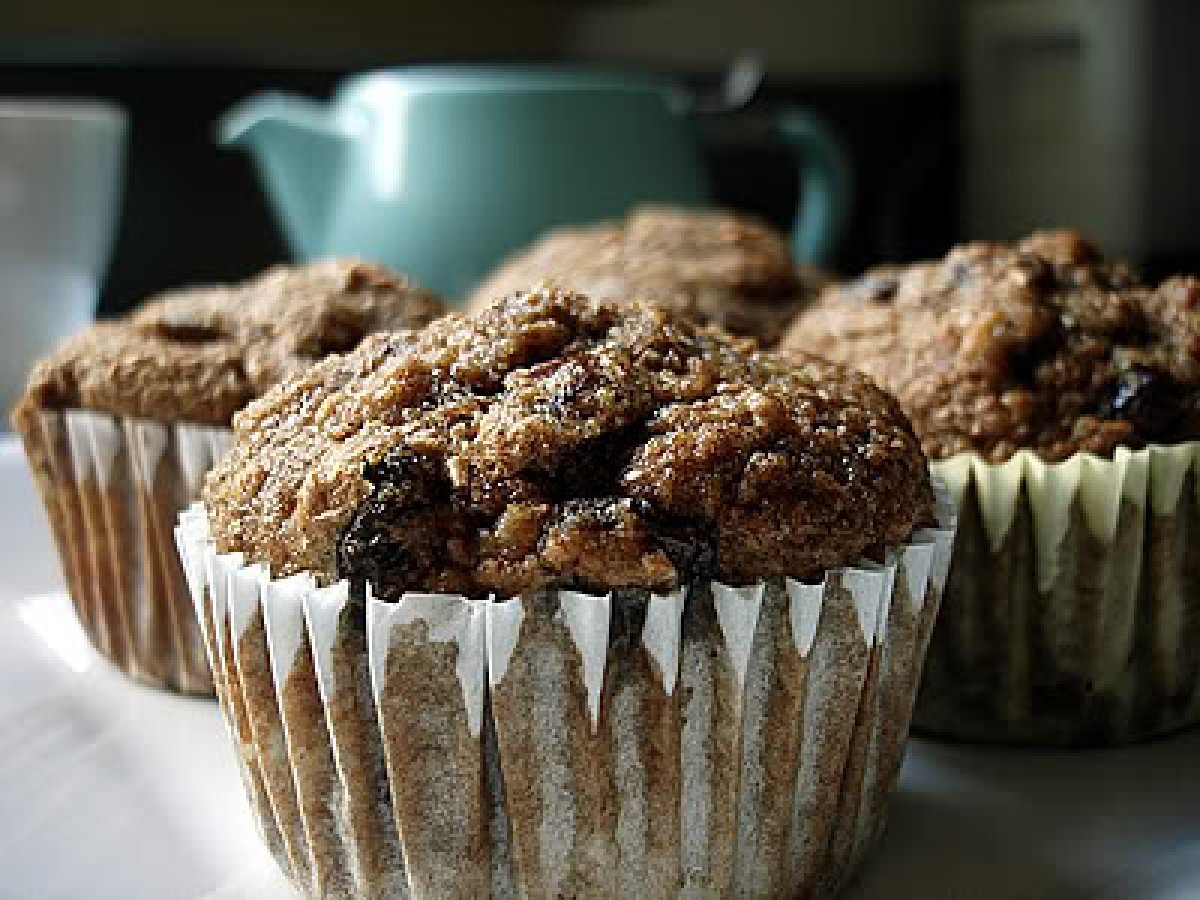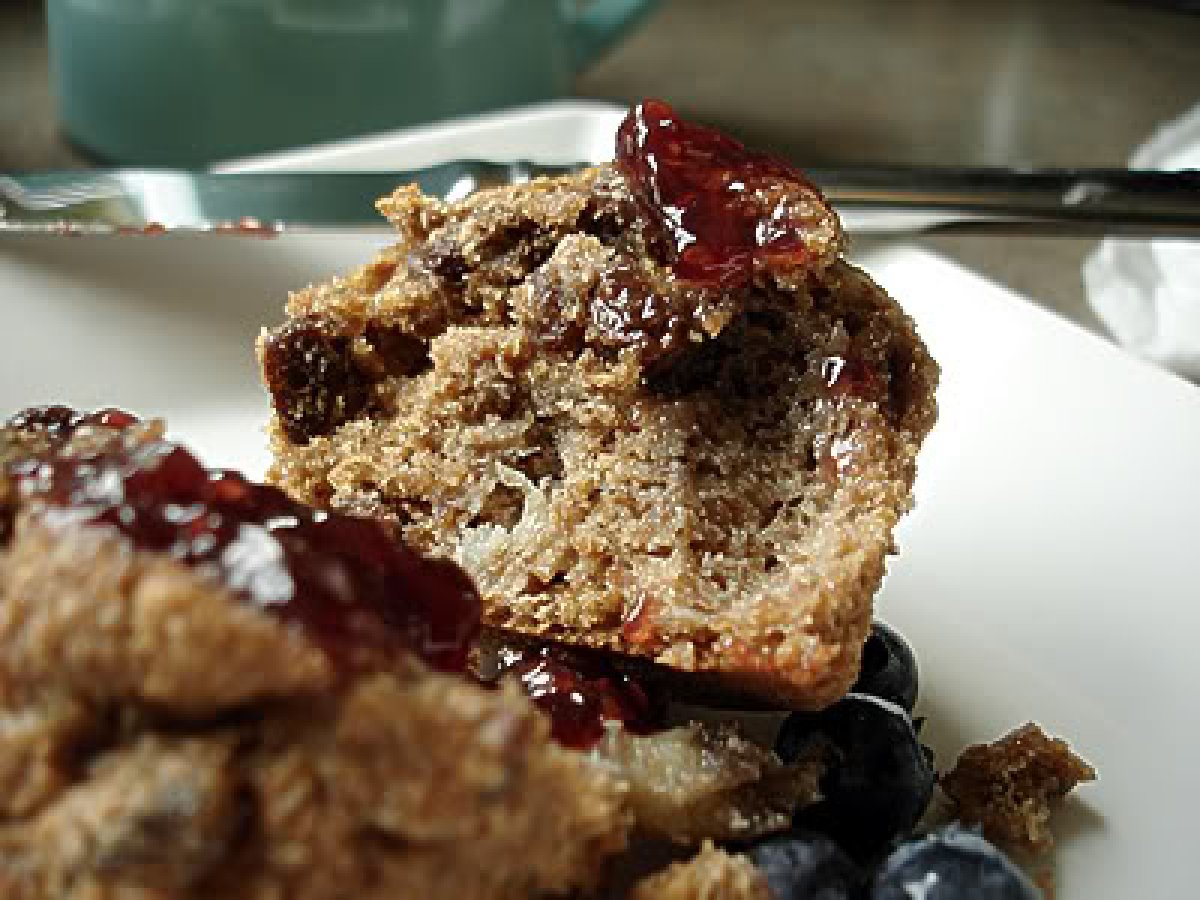 Questions:
Related recipes
Recipes