Apple cake
Apple cake
This dense, moist cake is full of delicate spices and - you guessed it - apples. What's not to love?
Ingredients
---
---
brown sugar, 3/4 cup
---
---
---
baking soda, 3 teaspoons
---
applesauce, 1 1/8 cups
---
---
5 eggs
---
whole wheat flour, 2 1/4 cups
---
flour, 1 1/8 cups
---
salt, 1 pinch
---
3-4 small, tart apples, peeled & cored
Preparation
Preheat oven to 350 degrees F; liberally grease a Bundt pan. Set aside. Cream butter, sugar and brown sugar. Add eggs, applesauce and sour cream; beat until thick and smooth.
Sift together cinnamon, cloves, baking soda, whole wheat flour, flour and salt. Gradually incorporate dry ingredients into wet mixture; set aside. Slice apples paper thin. The rounds should remain intact, but be flimsy, too.
Transfer 1 cup of cake batter into Bundt pan; smooth with a spatula, and arrange apple slices in a thin layer, as shown.
Repeat until batter is completely used, bearing in mind that the last layer should be of batter, not apples. Bake for 55-60 minutes, or until a toothpick inserted in the middle comes out clean.
Mine was particularly moist and began to ooze halfway through baking, but don't fret if this happens to yours!
Photos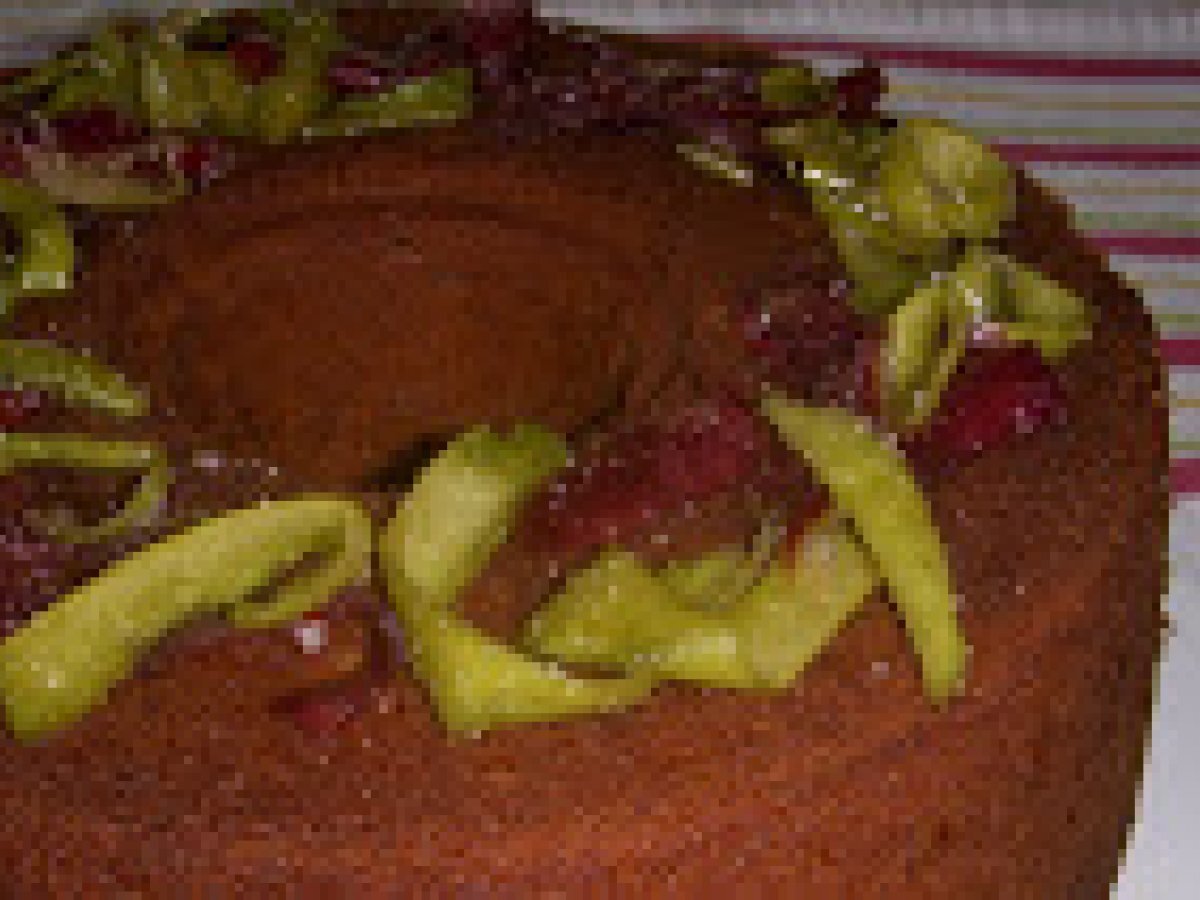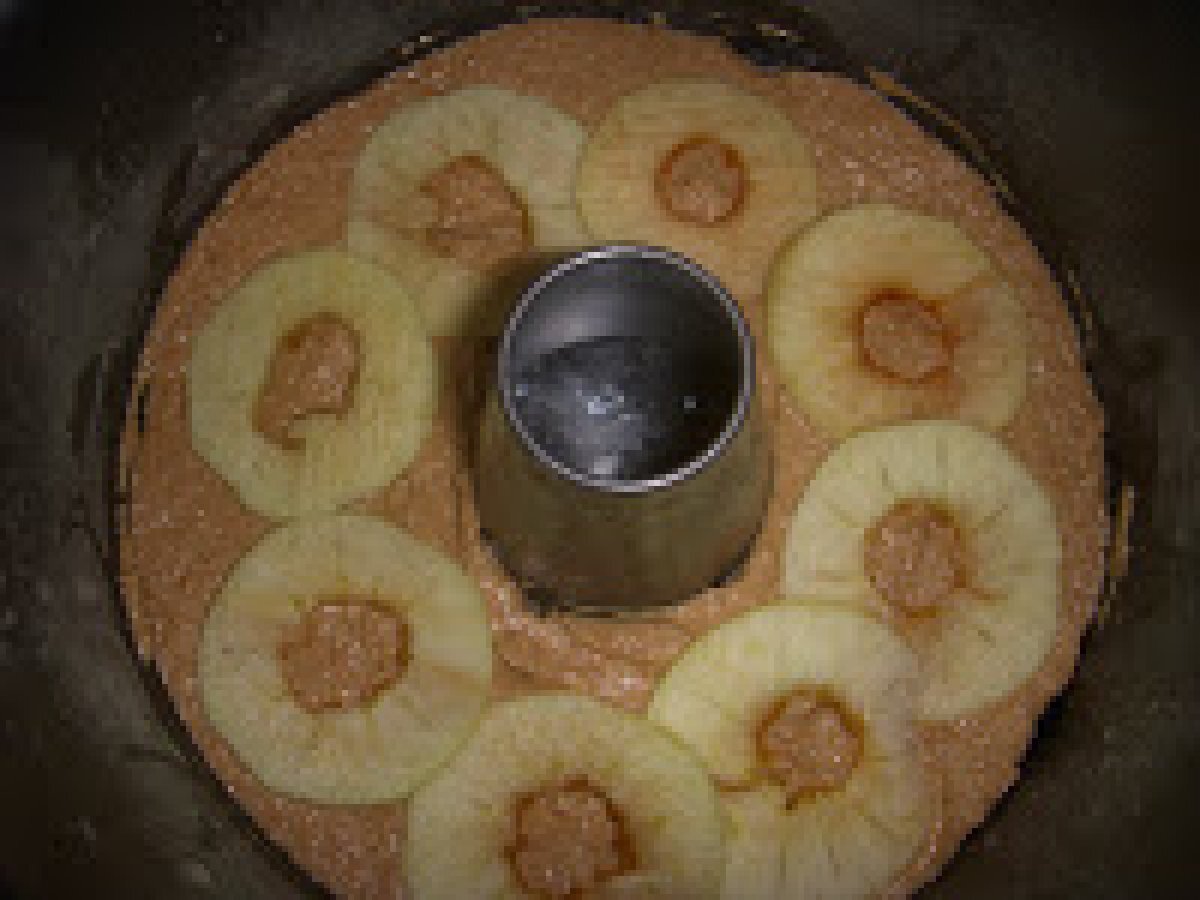 Questions:
Related recipes
Recipes