Cheese & egg bread toast
Cheese & egg bread toast
By
thess

I am delighted and satisfied, as I have 'invented' -a Brown bread toast!!! 'Invented'- probably is way too much for a brown bread toast. Okay- let me change that to- "I have 'created'." I was not sure about the outcome and asked my wife to taste it- and- Guess what!?!- A superb bread toast. It is one of my proud moments to share this to all my viewers.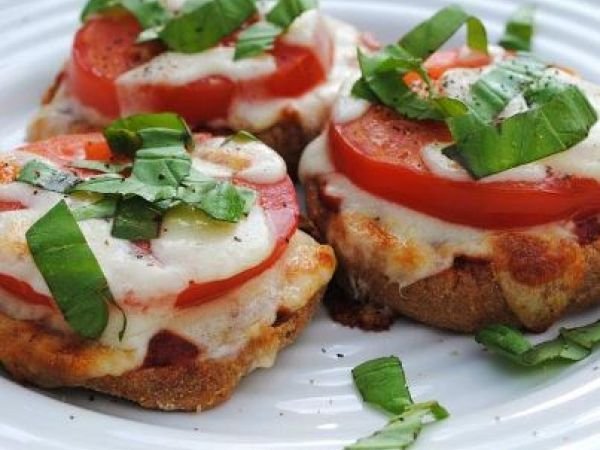 Recipe type:

Other

Number of serving:

2 servings

Preparation:

15 min

Cook time:

20 min

Ready in:

35 min

Difficulty:

Easy
Ingredients
Eggs
- 4
Milk
- 1 cup
Potato
-1 (Medium-large), boiled, and mashed
Chopped
Onion
- 3 tsp
Green chilly (chopped) – 1/2 tsp
Ginger
(chopped) – 1 tsp
Garlic (chopped) – 1 tsp
Brown Bread -4
White bread can also be used.
Salted Butter- 4 tsp
Crushed black pepper- 1 1/2 tsp
Tomato- 2 (sliced)
Mozzarella cheese, grated- 2 cups
Salt
Preparation
Step 1
Take a blender bowl,add mashed potato,chopped onions,green chili,chopped ginger and garlic,milk,eggs and salt.
Blend them well.
Step 2
Take a grease container, put the mixture.
Microwave (500 degree C) it for 7-8 minutes.
Cut it in slices,in the shape of the breads.
Step 3
Heat a flat pan/Tawa, and toast the breads till 50% crispy.This should be done to both the sides and in low heat.
Spread and coat butter to one side of the breads
Step 4
Arrange them with the buttered side facing upward.
Put the steamed/cooked egg slices on the breads.
Step 5
Put one tomato slice on each of them.
Add a good amount of grated mozzarella cheese on the top.
Step 6
Sprinkle crushed black pepper on the top.
Step 7
Heat the flat pan again and on low heat,toast the breads till 100% crispy and the cheese melts
Questions:
By
thess

---
---
Related video
Related recipes
Recipes