Chocolate chiffon cake
Chocolate chiffon cake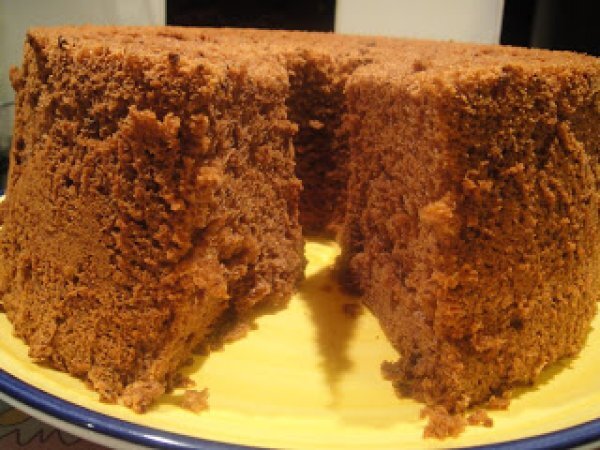 Preparation
To make egg yolk batter - melt chocolate and milk in a heatproof bowl over a pan of simmering water.
Combine with oil and egg yolks. Fold in flour, cocoa powder and bicarbonate of soda until it forms a batter.
Next make egg white foam by beating egg whites and cream of tartar until the mixture forms soft peaks.
Gradually add in sugar, beating at high speed until frothy and stiff peaks form.
Gently old beaten egg white foam into egg yolk batter until just blended. Pour batter in an ungreased 22 cm tube pan.
Bake in a preheated oven at 130 C for 35 minutes then 160 C for a further 25 minutes. Remove from the oven and invert the cake tin onto a wire rack. Allow to cool completely before unmoulding from tin.
Questions:
Related recipes
Recipes