Chocolate torpedo
Chocolate Torpedo
Preparation
For Potato yeast recipe:
Put the potatoes into a small saucepan with 1 liter of cold water. Bring to a boil, cover partway; reduce the heat to medium and cook until the potatoes are just about falling apart. Drain, reserving the water
Push the potatoes through a strainer or put them through a ricer into a bowl . Add the potato water and let cool to lukewarm
Add the flour, molasses, sugar, salt, and yeast and whisk until smooth.
Cover and let sit in a warm place for 3 to 6 hours. Depending on how old your potatoes are and how much liquid they absorbed, the yeast may be quite thick. Bubbles may come quick or slow, and it will be an eerie looking thing. The longer you let it sit, the deeper the flavor will be.
The yeast can be used immediately or transfered to a plastic contained with a lid and refrigerated. Bring to room temperature before using.
Chocolate Torpedo (a.k.a. Chocolate Walnut Bread):
Combine the chocolate, sugar, salt, and baking soda in a bowl. Bring the milk to a simmer and pour it over the chocolate. Set aside to melt and cool, stirring occasionally.
Combine the potato yeast, vanilla and 330 g of the flour in a large bowl. Add the chocolate mixture and beat vigorously with a wooden spoon until very smooth. Cover with plastic wrap or a dampened towel and set to rise in a warm place until doubled, 1 1/2 to 2 hours.
Work in 3/4 of the remaining flour, adding the rest as needed, to make a firm dough that isn't sticky, then turn the dough out onto a floured surface and knead until smooth and elastic.
Knead the walnuts into the dough. Put the dough into an oiled bowl, cover again with plastic and set it to rise in a warm place until doubled, about 1 hour.
Roll dough out because you might have got a much more open crumb if you had just pre-shaped it loosely as a ball, let it rest for 20 minutes or so and then shaped it into a big batard. Then cover it loosely with plastic or a dampened towel and leave it to rise until doubled, about 40 minutes.
About 20 minutes before the end of the rising time, heat the oven to 350 degrees F/177 C.
When the oven is hot, dust the loaf with flour (if desired), make a few slits in the top with a very sharp knife and bake for 40 minutes.
Let cool completely on a rack before slicing.
Photos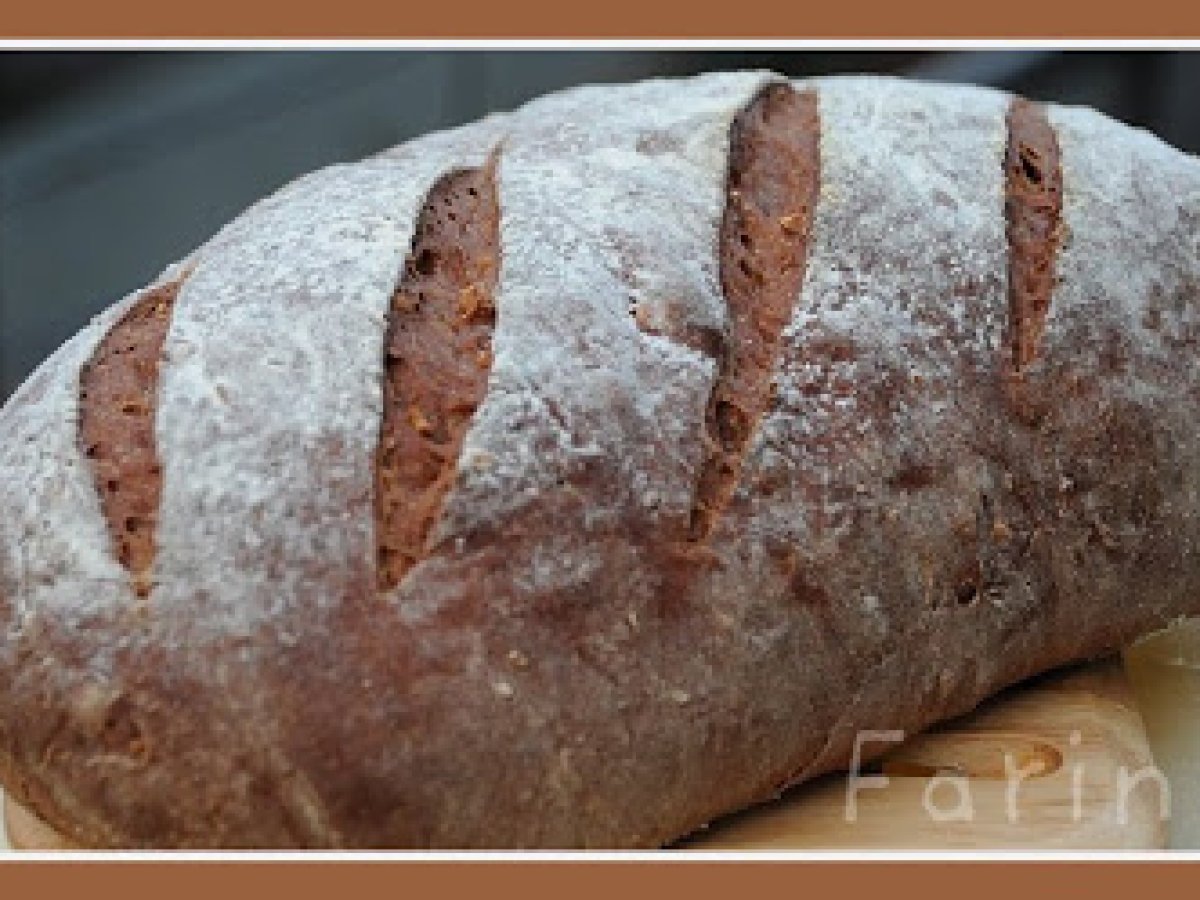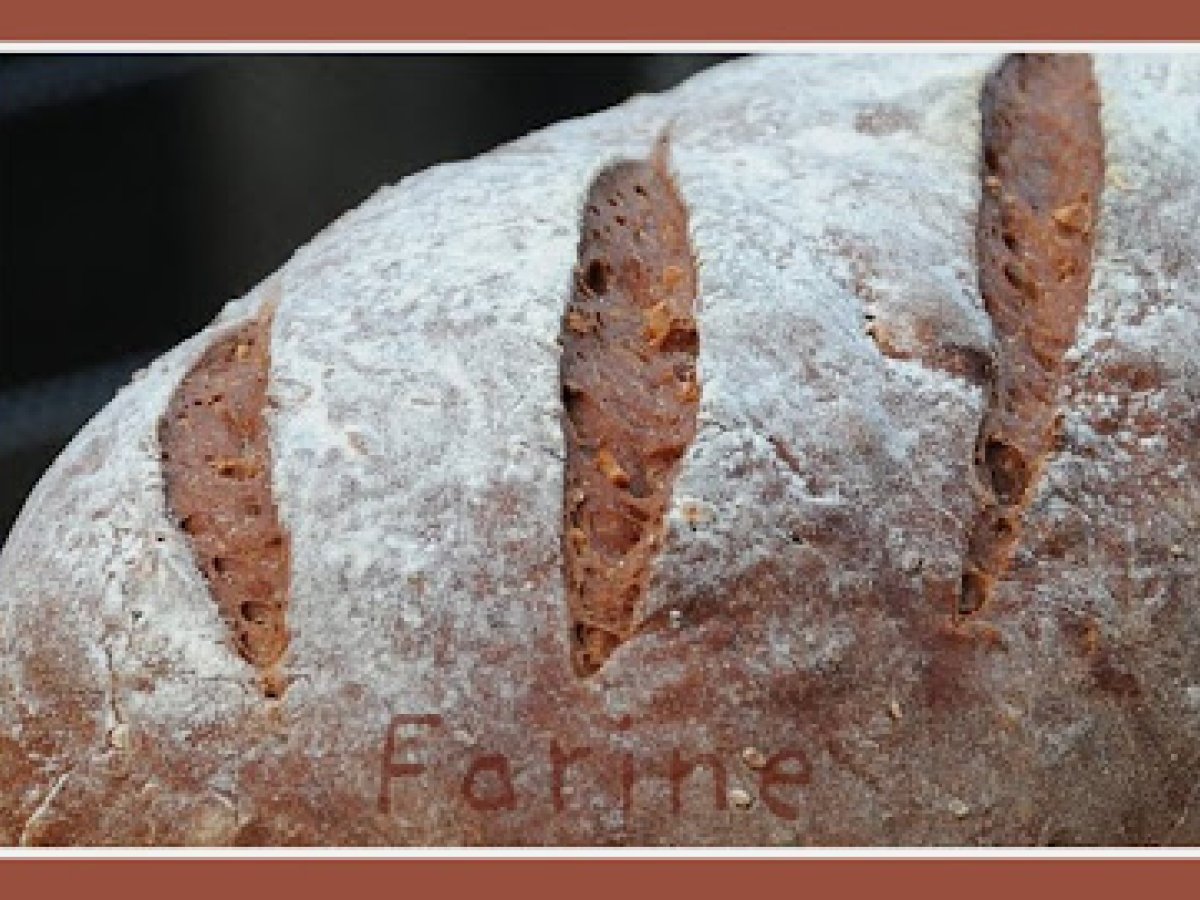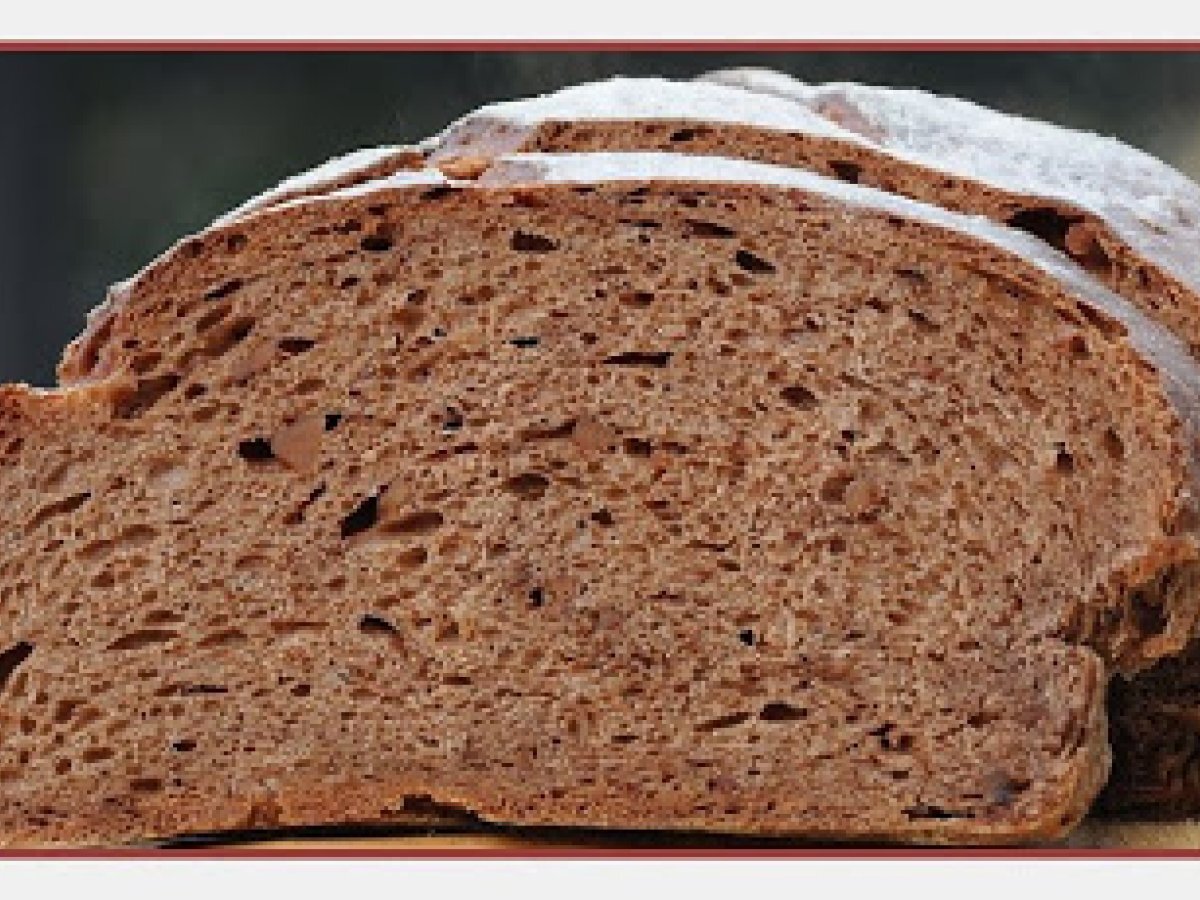 Questions:
You may like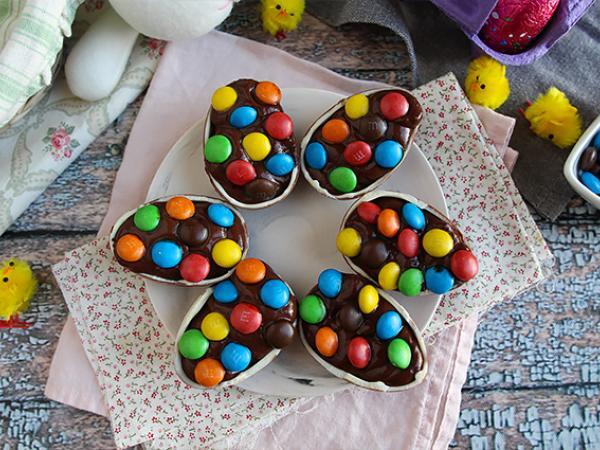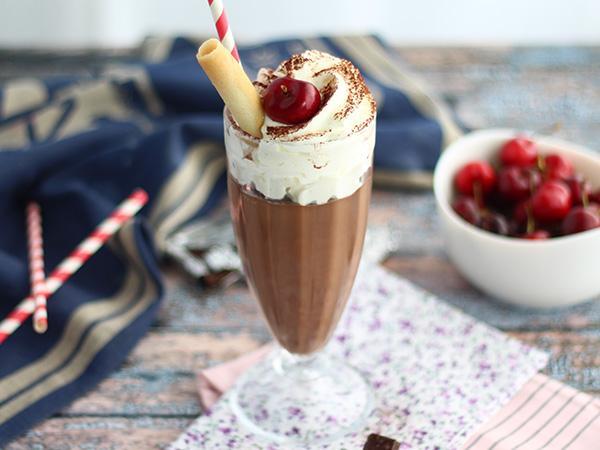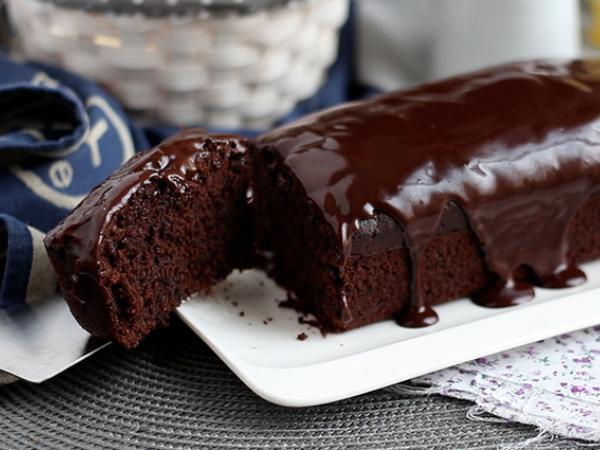 Recipes