Chocolate zucchini cupcakes - rebar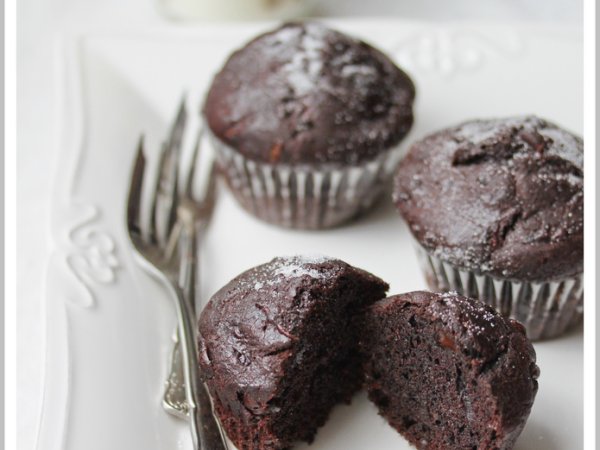 Preparation
Preheat oven to 350 degrees F.
Lightly grease muffin and large in line with muffin cups.
In a medium bowl mix together sugar, butter and oil.
Beat in eggs, one at a time until well Incorporated.
Stir in vanilla, buttermilk, zucchini and chocolate chips.
In another bowl mix all the dry ingredients.
Add the liquid ingredients and mix until blended.
Pour into large muffin cups.
Bake in center of oven for about 35 minutes.
Cool on a wire rack while preparing cherry.
Makes 9 large or 20 small cupcakes standard cakes.
Questions:
Related recipes
Recipes