Classic samosa with four fillings - potato, peas'n'corn, spinach & coconut
Preparation
For making Samosa dough:
In a bowl, mix the dry ingredients - whole wheat and all purpose flour, salt, ajwain, dry coriander flakes. Add butter (at room temperature) or oil into the flour and mix it well. Slowly add water to the mix and knead the flour to make a smooth but tough dough (the dough is slightly tougher than chapati dough but should be comfortable to work). Wrap the dough in a plastic wrap and set aside for at least half an hour.
To Prepare Potato Stuffing:
Boil the potatoes, peel of the skin and dice into small cubes. Heat oil in a nonstick pan. Add cumin seeds, onion and ginger julliens. Saute for couple of minutes, then add the potatoes and peas, followed by seasoning to taste. Let it cool for a while before adding to the pastries.
For Peas'n'Corn Samosa:
Heat oil and add cumin seeds. Saute finely chopped spring onions, corn kernels and sweet peas. Season with spices to taste, add some finely chopped onion greens and cilantro for freshness.
For Spinach and Paneer Samosa:
Heat oil in a pan, saute chopped onions, spinach and paneer. Season the filling to taste and add to make delicious green and healthy samosas.
Method to make Samosa:
Knead the dough again for 5 minutes before making balls. Divide the dough into equal parts. Take out one small ball and roll into a circular disk like chapati (as thin as you can). Make a small disk for cocktail style samosa and a big disk for standard size samosa. Cut the circle in half so you have two half-moons. Roll the dough in thin circles, Cut it open in the middle
To assemble the samosas, take one of the half moons, put about a tablespoon or two of the desired filling (potato, peas/corn or spinach). Fold from one side towards the center and then from another side (seal by gently dabbing the edges with water).
Take a semi-circle match end to end, this would make a cone. The cone is ready, turn it upside down and fill with stuffing. Simply press the bottom with fingers. Continue until all the samosas are assembled. See the details in picture.
Now we will get our fillings into the cone. Make sure you wet the sides a little to seal the ends.
Photos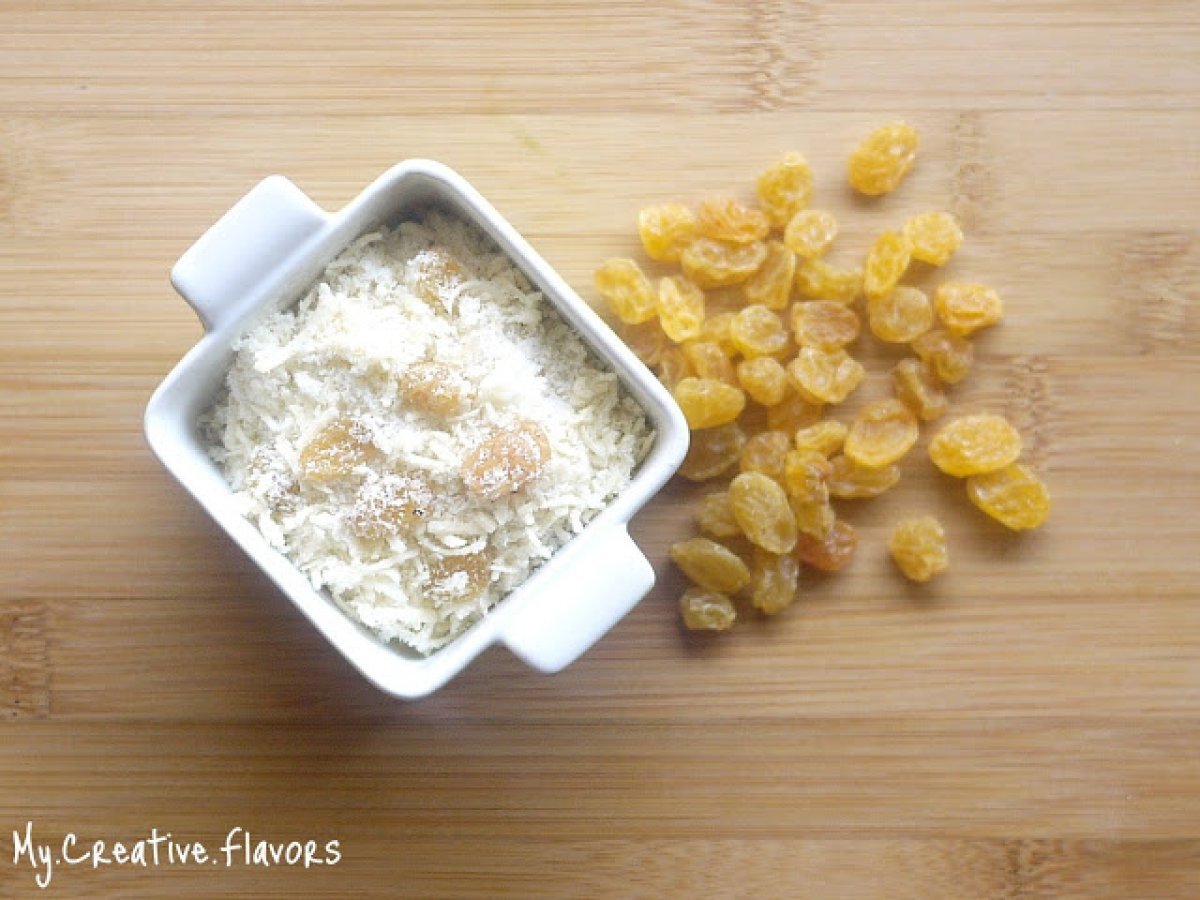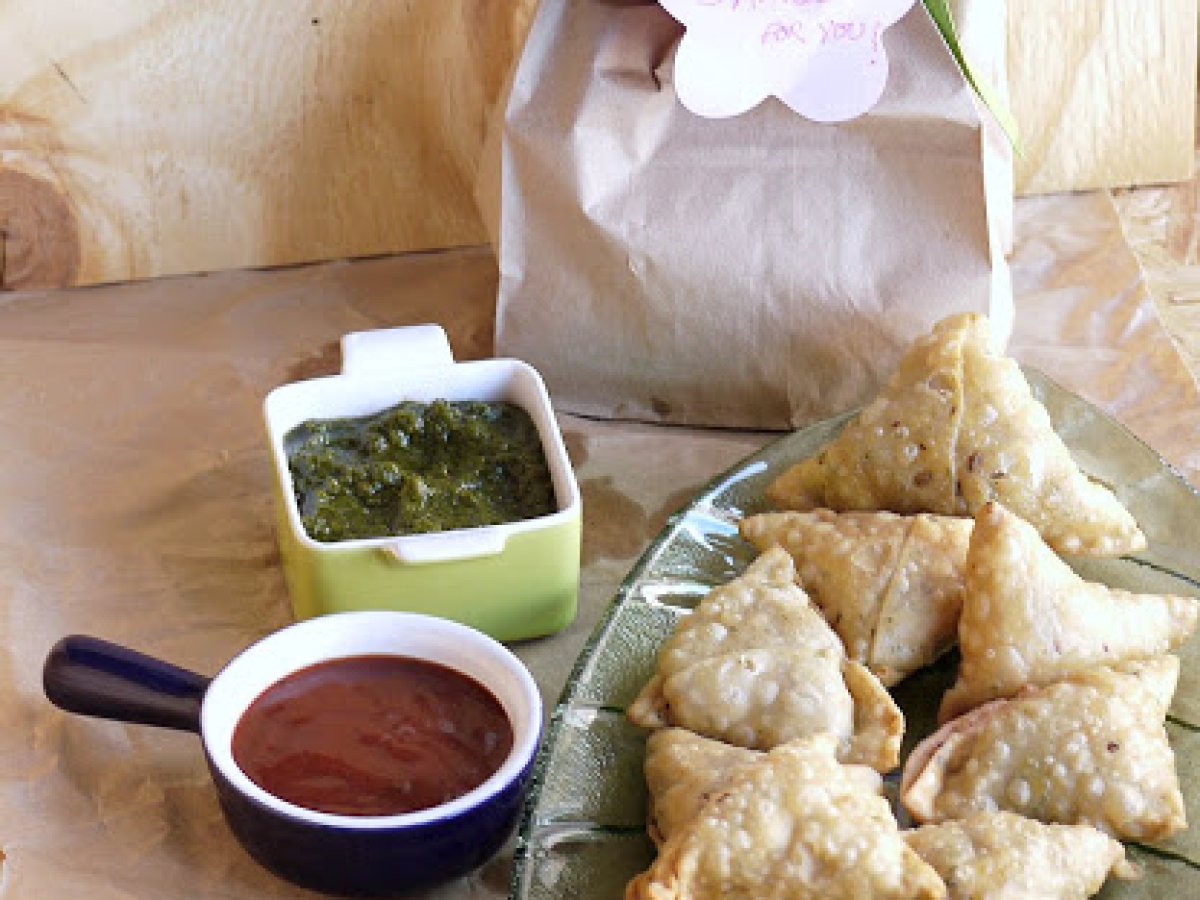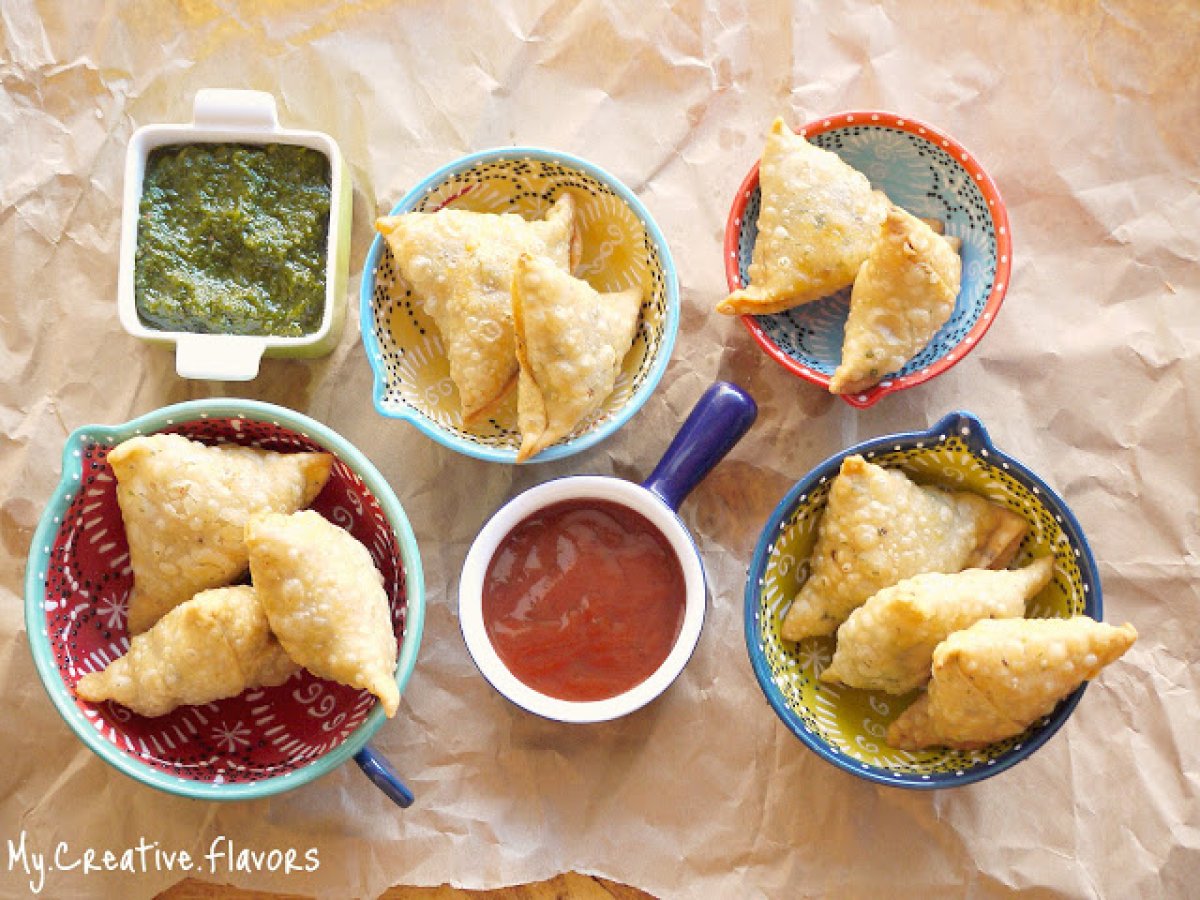 Questions:
You may like
Recipes
Related articles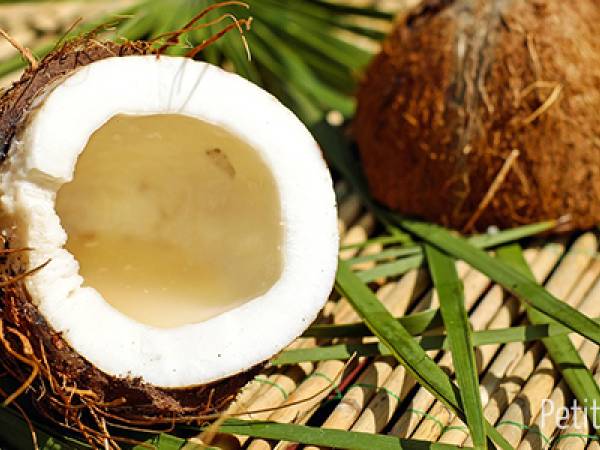 How to choose a coconut?