Ham chin peng
Ham chin peng
Preparation
Mix ingredients B two days before. Mix ingredients C and leave for 15 minutes. Mix ingredients A, B and C together. Knead well.
Leave it to proof for 1 to 2hrs until it double in bulk. For salty filling, rolled out the proofed dough into a rectangle. Mix five spice, nam yee and oil together. Brush it on the dough and roll it up like a swiss roll.
Cut into slices, Shape each slice with your hands and flatten it a little. If you want to add red bean paste, take each cut up slice and flatten it.
Then fill it with about 20g of red bean paste. Seal nicely and press one side of the dough onto some sesame. Let dough rest for 15 minutes before frying them.Heat up about 1 cup of cooking oil in a pot, with medium heat.
Gently lower the dough into the oil and fry each side for about 3 to 5 minutes till golden brown.Remove from oil and place on paper towel to drain the oil.
Serve while still hot.
Photos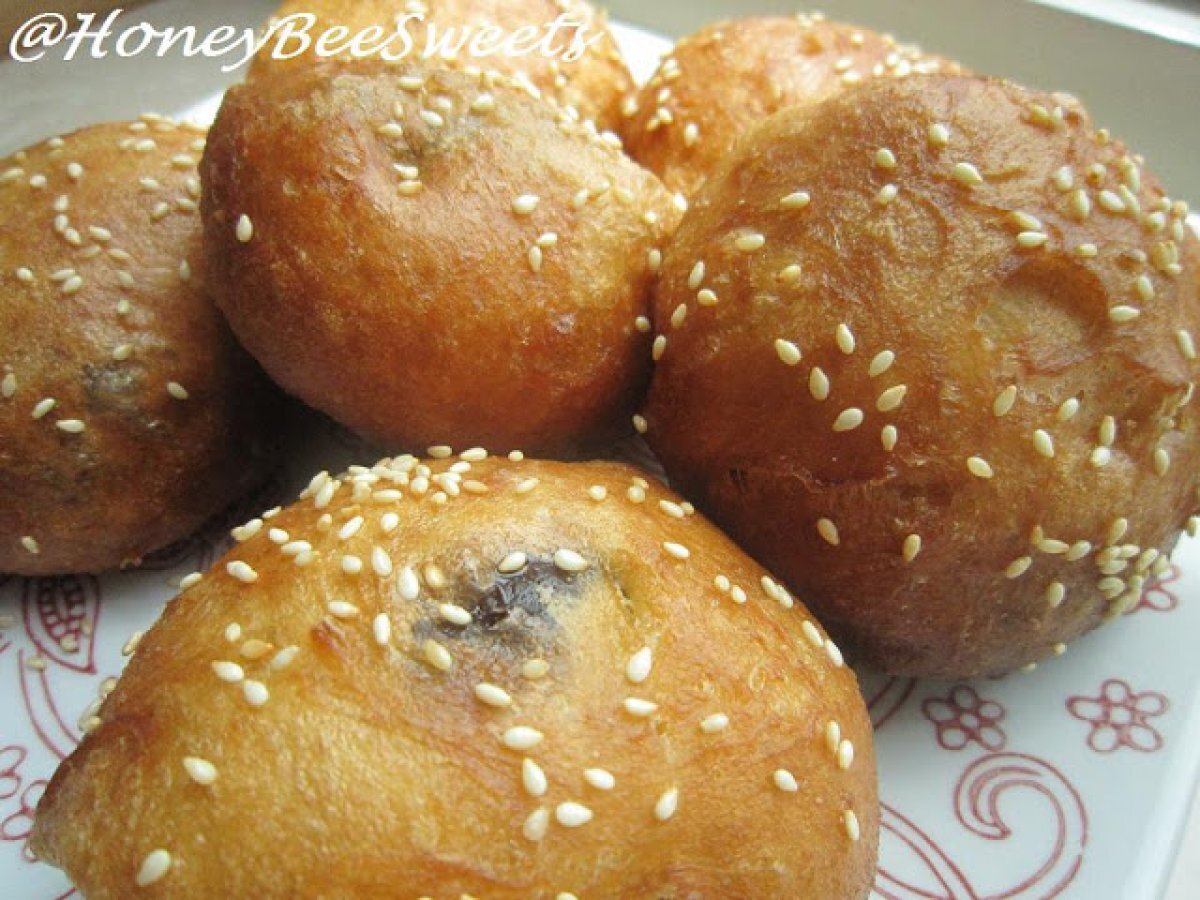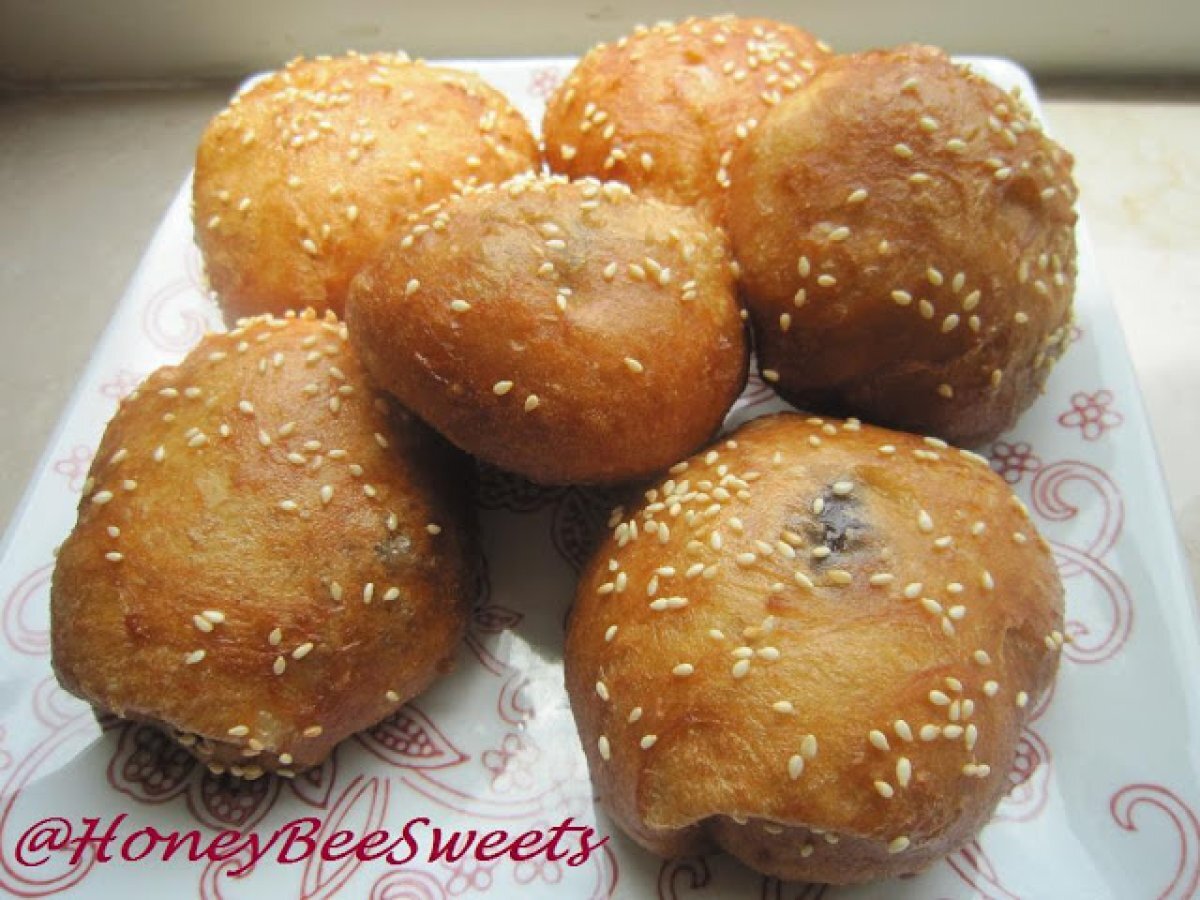 Questions:
You may like
Recipes