Pan de jamon (ham bread )
Preparation
In a bowl put the leavening (yeast), the warm water and the teaspoon of sugar. Mix them slowly, cover the bowl with a cloth and let rest it in a warm place until it rises, about 20 minutes.
In a big bowl pour the milk and add the mixture from the step 1. Mix together. Add 1/2 kilo of flour and is mixed with your fingers. It is put in a site without airflows, cover it with a cloth and it is let rest until rising, 4 hours.
In the same bowl add the of the flour, mixing it with the fingers, if the mixture is very dry, adds 2 spoonfuls of cold milk. Cover it with a cloth and one puts in the refrigerator by 6 to 8 hours or until the following day.
Remove the mix from the refrigerator, put it on a table, and add margarine, butter, the salt, the sugar and the eggs one by one, knead the mix until everything is all together.
In the end, when the mix is well united, bat rising and dropping repeatedly from the stop until all the mix is come off of the table and the hands, around 50 times.
Divide the mix in three equal parts to make breads. Sprinkle with flour the table and extend each part of the mix with a roller pin, extends until being of 1/2 to 1 centimeter of thickness and in rectangular form. Cut it with a nife to get the shape.
Divide the ham, olive and risins in three parts, add to the extended mix at 2 or 3 centimeters of the edges. Roll the mix with all the stuff inside, close the ends of each bread. Place them in a metal tray, coer the metal tray with a very thin layer of butter. Cover the bread with a cloth for 2 hours, without airflows.
Meanwhile preheat the oven at 400 degrees. Put the tray in the oven for 15 minutes, brush the the bread with a mixture of 2 beaten egg yellows with 2 spoonfuls of water and 1/8 teaspoon of salt and continue baking for 5 minutes more until being gilded superficially. Remove them from the oven and put them on a grill to cool.
Repeat the baking process for the other 2 breads.
Photos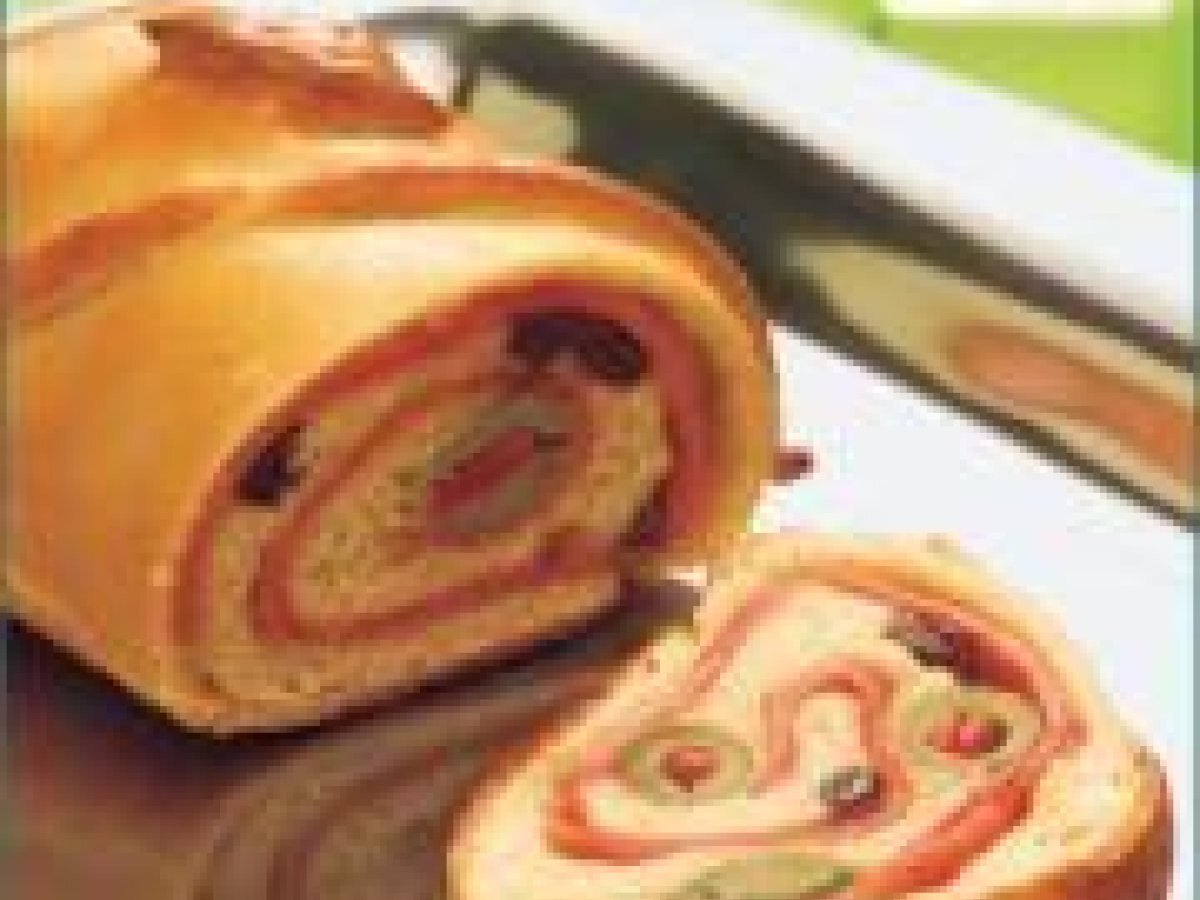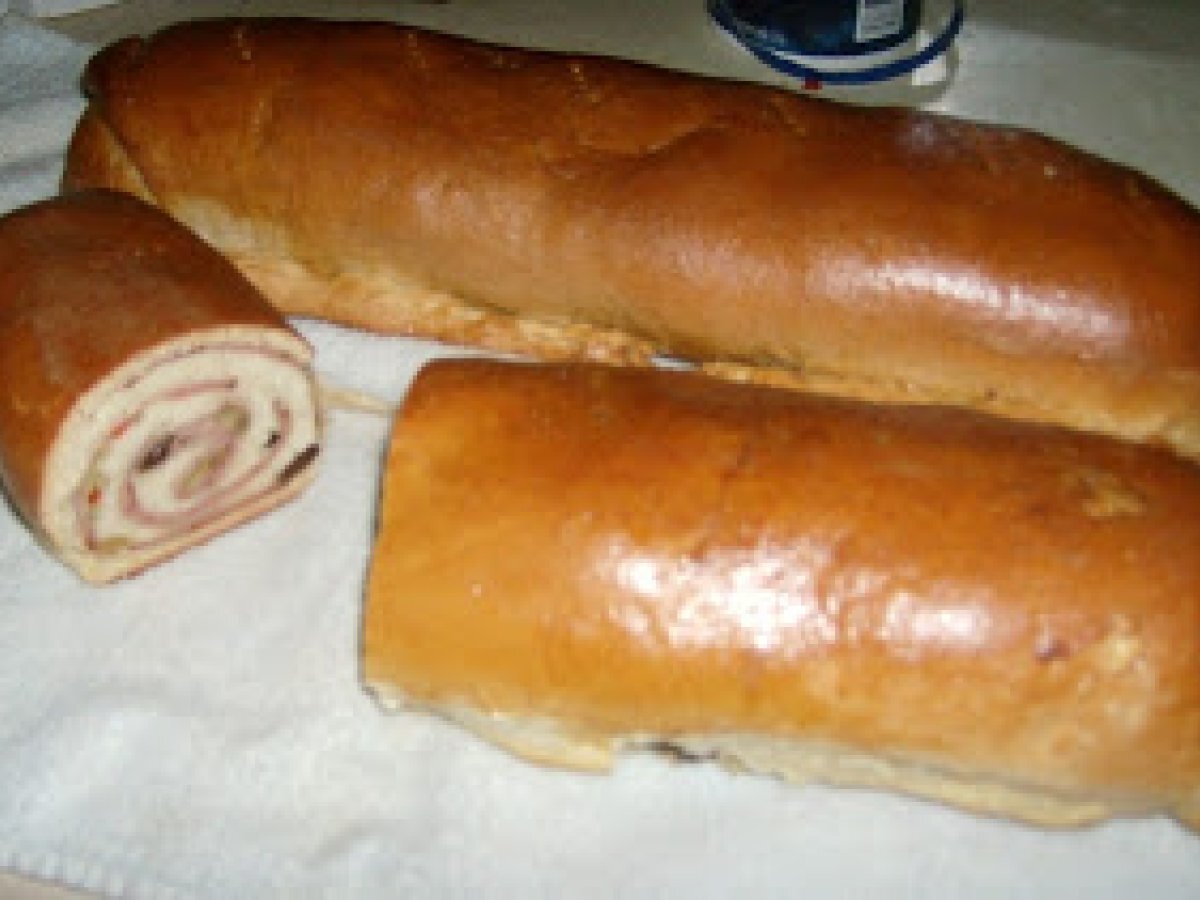 Questions:
You may like
Recipes
Related articles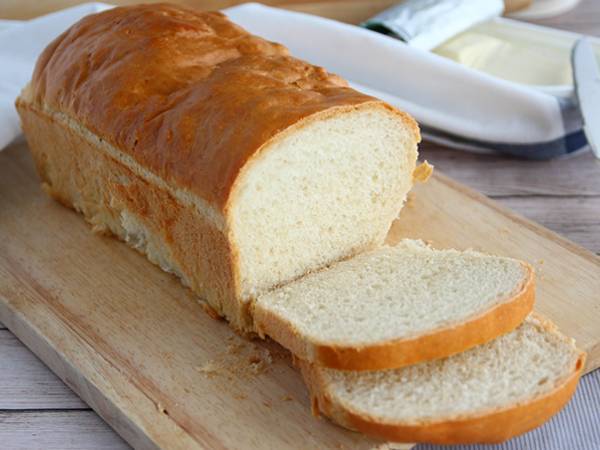 Make your bread at home!