Healthy seafood picnic ideas
Preparation
Tomatoes:
You may prepare the picnic food on grill or in the oven. If in the oven, preheat it to 300 F (or 150 C, Gas 2). On a baking tray lay tomato halves skin side down. Sprinkle olive oil over the baby tomatoes, flavor with pepper and salt. Place the baking tray in the oven, cook for no more than 20 minutes. When done, remove from the oven, set aside keeping warm.
Potatoes:
In a small bowl, combine white wine vinegar and olive oil. Season and whisk well. Pour water in a pan, add salt, bring to the boil. Carefully put the potatoes in the boiling water and let them boil until desired doneness. When done, remove the potatoes from water, drain. You may either halve the potatoes or crash them randomly. Drizzle oil-vinegar liquid over. Add crabmeat and chopped onions over, stir combine sand coat well; season with pepper and salt to taste.
Sauce:
Pour olive oil in a small pan, add tomatoes, cook 10 minutes. When done place tomatoes in the food processor, add sherry vinegar and sugar; blend well. Process the pureed mixture through a sieve. Return to the pan; add double cream; season with pepper and salt, to taste.
Sea Bream:
Add pepper and salt to the flour. Thinly dust the seasoned flour over the sea bream fillets. You may grill the fish fillets or slightly panfry it with skin side down, then turn round. Remove the fish from the frying pan shortly.
Prepare 4 plates to serve the fish picnic food. Lay fillet on one side and potatoes, roasted/grilled tomatoes on the other. Drizzle sauce randomly all round.
Grilled Calamari with Vegetables:
Vegetables:
Slightly panfry fennel and zucchini. Season with salt and pepper, sprinkle with olive oil; set aside.

Calamari:
Open calamari lengthways, cut a "criss-cross" part on one side; make 3 pieces of each. In a medium bowl, combine lemon juice, olive oil, sugar, chilli, and sea salt. Add calamari and set in fridge for 30 minutes. Have the grill (or griddle pan) very hot. Grill calamari for 15-20 (max. 30) seconds per side. Good air ventilation will be required if cooking indoors.

Salad:
Combine olive oil, balsamic vinegar, and pepper; add rocket. Stir. When serving the picnic ideas, have the rocket salad in the plate center and calamari with vegetables around. Decorate with several sun-dried tomatoes sprinkled with olive oil and parmesan. Bon Appetite!
Photos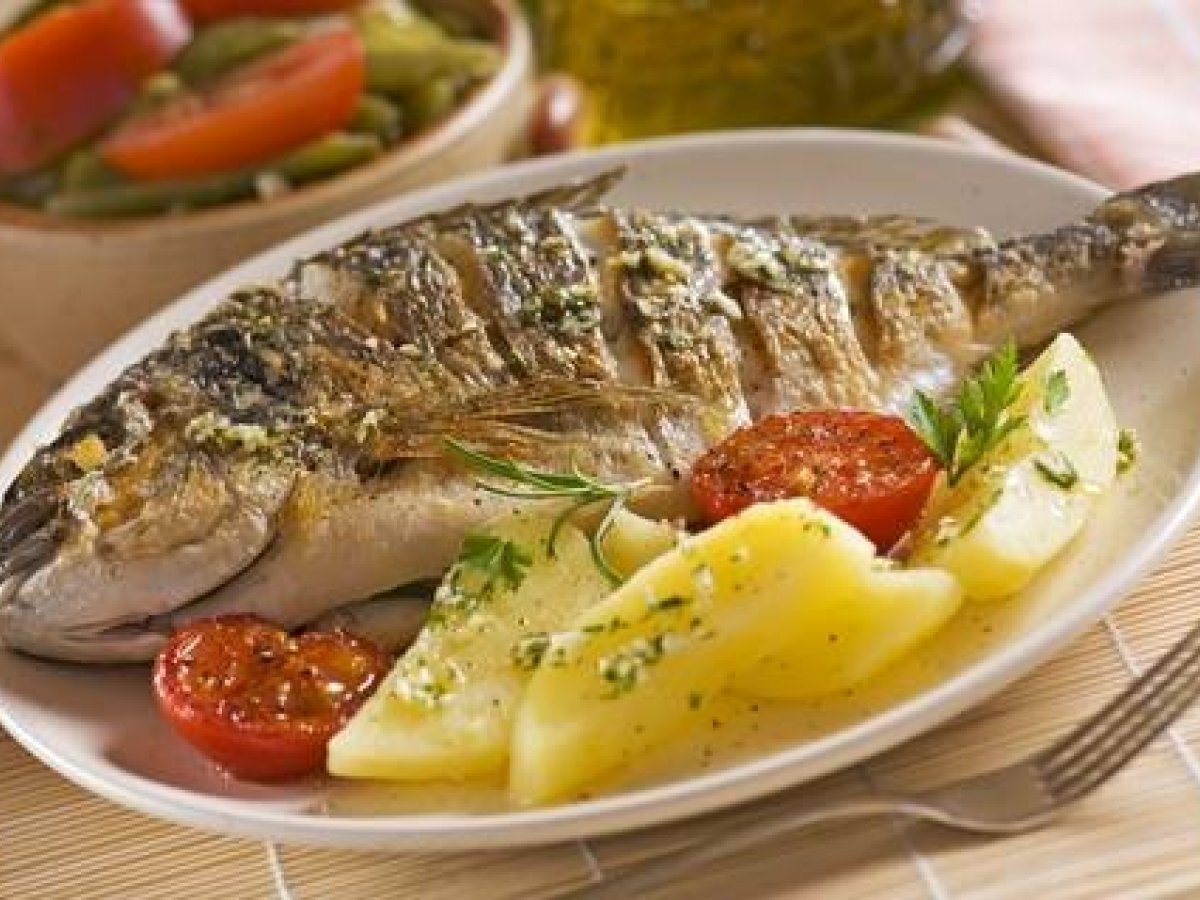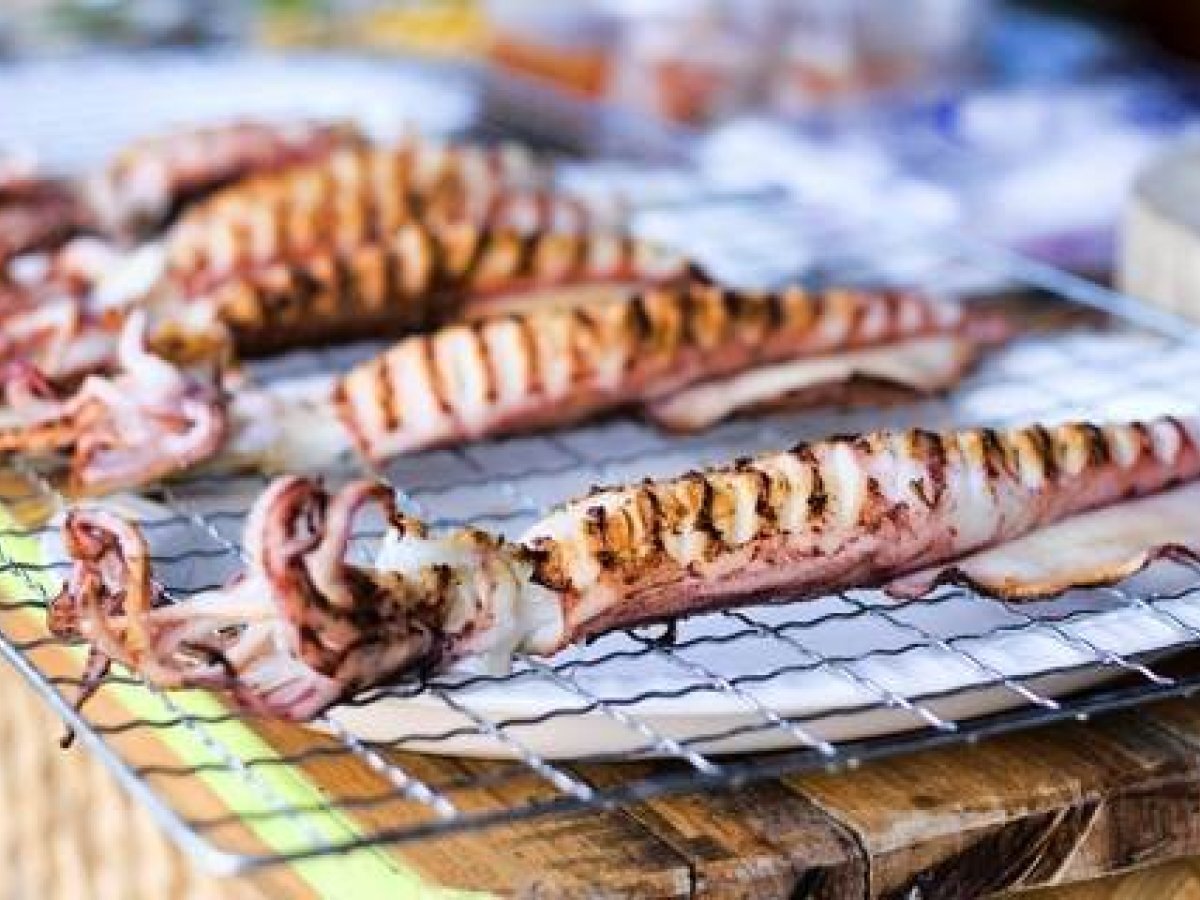 Questions:
You may like
Recipes