Preparation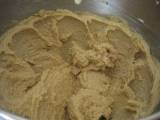 Step 1
Cream butter. Add sugar, cream until light and fluffy. Add eggs, peppermint extract and vanilla, mix well.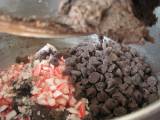 Step 2
Sift cocoa powder(s) with flour, salt and soda. Add dry ingredients in 3 installments, scraping down sides as you go. Add candy canes and chocolate chips, mix until evenly distributed.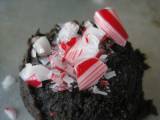 Step 3
Scoop with small cookie scoop, 1tablespoon approximately, and top each with 1/4 teaspoon crushed candy canes.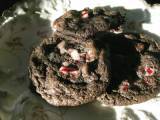 Step 4
Bake at 350° for 11 minutes. Allow to cool on sheet tray for 2 minutes before removing to cooling rack.