Isabella's lemon meringue cupcake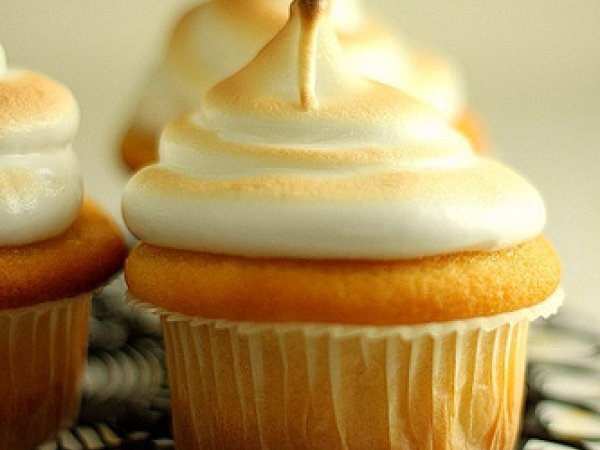 Preparation
Preheat oven to 180'C. Place 12 patty cake liners in a 12 hole 1/2-cup capacity muffin pan.
Place cream, sugar and eggs in a large mixing bowl and whisk until smooth. Gradually add flour and zest and continue whisking until mixture is thick and smooth.
Divide mixture between prepared liners and bake for 15-20 minutes or until cakes spring back to touch. Cool in muffin pan.
For lemon curd, heat lemon juice and butter in a small saucepan and simmer until butter has melted. Add sugar, egg and yolks and cook, whisking continuously until mixture becomes thick and glossy. Pour into a shallow oven tray to cool.
For meringue, beat egg whites in an electric mixer until firm peaks form, gradually add sugar, a tablespoon at a time, beating until sugar has dissolved between each addition. Spoon meringue mixture into a piping bag.
To serve, preheat grill to medium-high. Cut a small hole in the top of each cupcake and fill with 1-2 teaspoons of lemon curd.
Pipe a swirl of meringue mixture on the top of each cupcake and place under heated grill for 60-90 seconds or until golden.
Arrange on a serving plate with spoonfuls of lemon curd if desired.
Related recipes
Recipes