Italian biscotti
Italian biscotti
Preparation
Preheat oven to 375 degrees. Grease and flour a baking sheet. Sift flour and baking powder into a bowl and set bowl aside.
In another bowl, blend together the butter, sugar, eggs, anise, and vanilla. Once blended, slowly mix in the flour and baking powder mixture.
When the batter is well combined, add any fillings you like. The pistachios and cranberries look especially festive for the holidays. Chocolate chips and white chocolate chips can also be used.
Once ready, place the batter on your pan and form a log about the length of the pan and 1.5 - 3 inches wide.
Beat an egg white until just frothy, and using a pastry brush, brush over the entire log. Sprinkle a little sugar on top.
Bake for 25 - 35 minutes or until the entire log is a light golden brown.
Remove from the oven and let cool for about 20 minutes. Using a large, sharp, knife, cut half inch slices out of the log.
Once cut, you can keep the cookies as they are (a softer cookie) or bake them again to get the more traditional hard texture.
If baking again, return the cookies to the oven cut side up, and bake for another 5 - 10 minutes.
Photos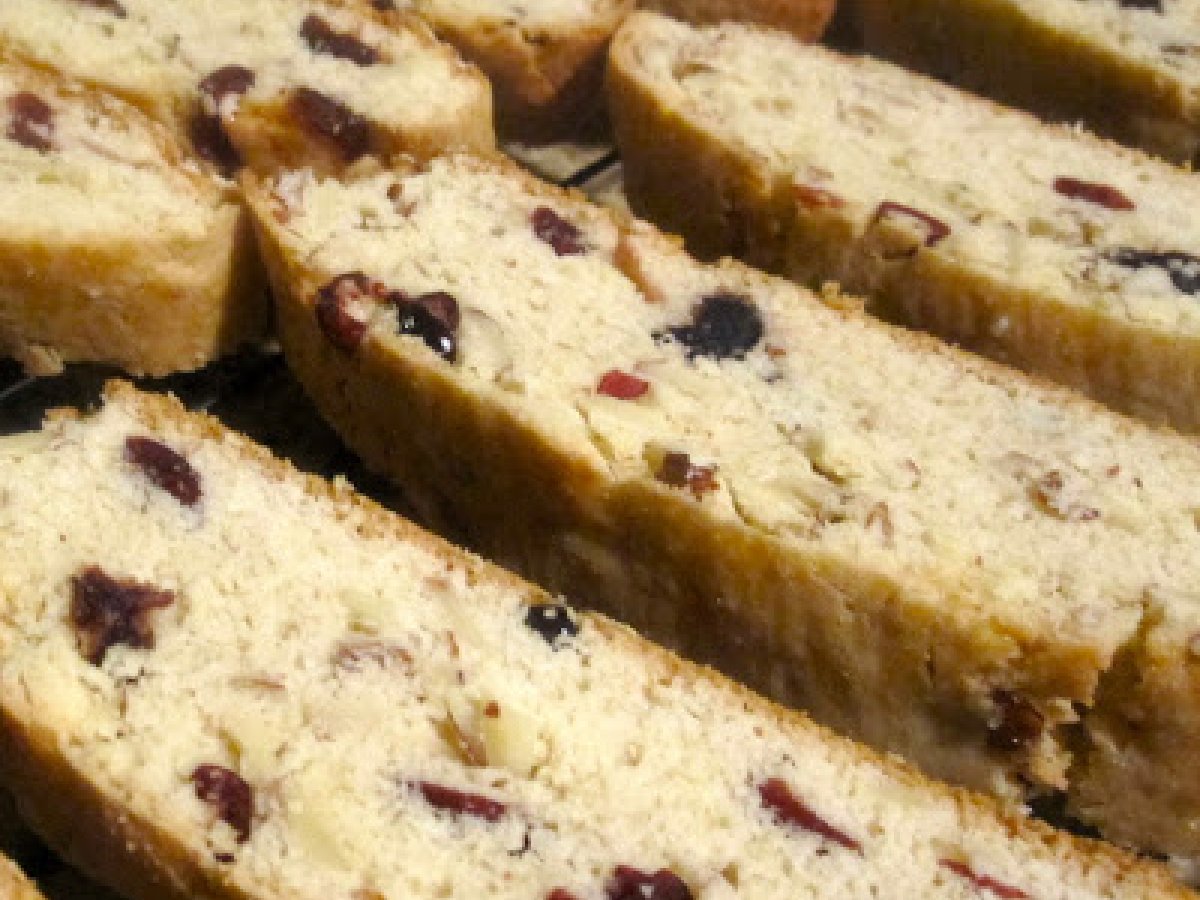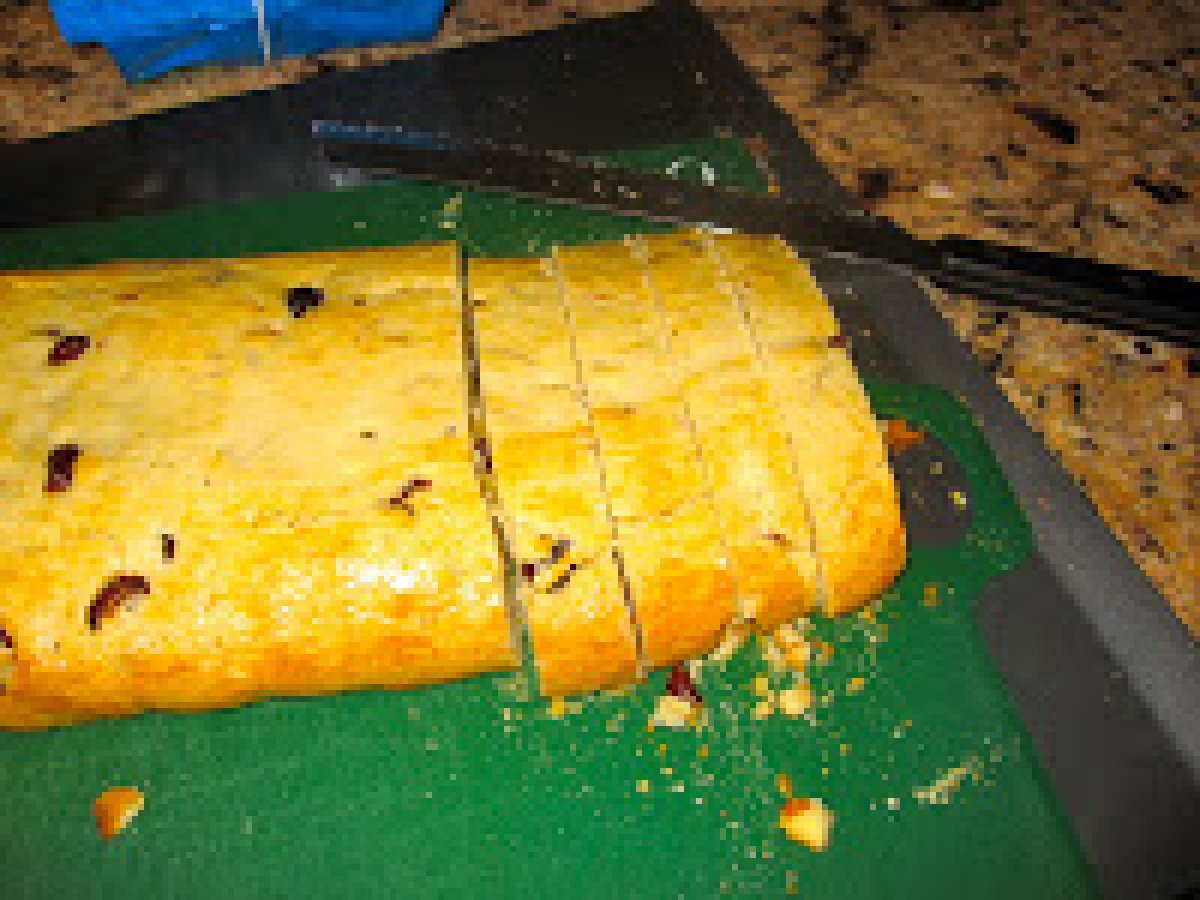 Questions:
Related recipes
Recipes