Matcha madness: matcha buns with mochi & red bean paste
Preparation
For homemade mochi:
Mix all the ingredients together in a mixing bowl. The flour the mixture into a greased round 6" pan. Steam the mixture for 25 minutes till cooked.
Once cooked, removed from steamer and let cool completely before removing from the pan. Reserve to use later.
For Matcha Bread: (Makes about 16):
In a large mixing bowl, add in all of Set A ingredients in and mix well with a whisk. Add all of Set A flour mixture with Set B ingredients and mix well until it becomes a soft dough. Continue to beat / knead the dough till it reaches elastic and not sticky stage, which can be verified by using the "window stage". Add in the butter in Set C and knead well till mix in. Let the dough proof in a greased bowl and cove it. Allow it to proof for at least 90 minutes until the dough doubles. After proofing, punch out the air and divide the dough to about 40g each. Roll round and let rest for 10 minutes before shaping. Using a rolling pin, roll out a portion of the dough flat (thinner on the side) and place 1 tbsp of red bean / black sesame paste in the center. Then cut about 1/2 tbsp of mochi and place it on top of the sweet paste. Seal the dough up nicely and place it on a greased baking tray. Repeat till all the dough are filled and sealed nicely. Sprinkle some black sesame seeds on top of those buns filled with black sesame paste to distinguish between the buns. Cover and let proof for another 15 to 20 minutes before baking.Preheat the oven to 180C .
Brush the mini buns with egg wash and bake in the oven for 12 to 15 minutes till golden brown on the surface.
Photos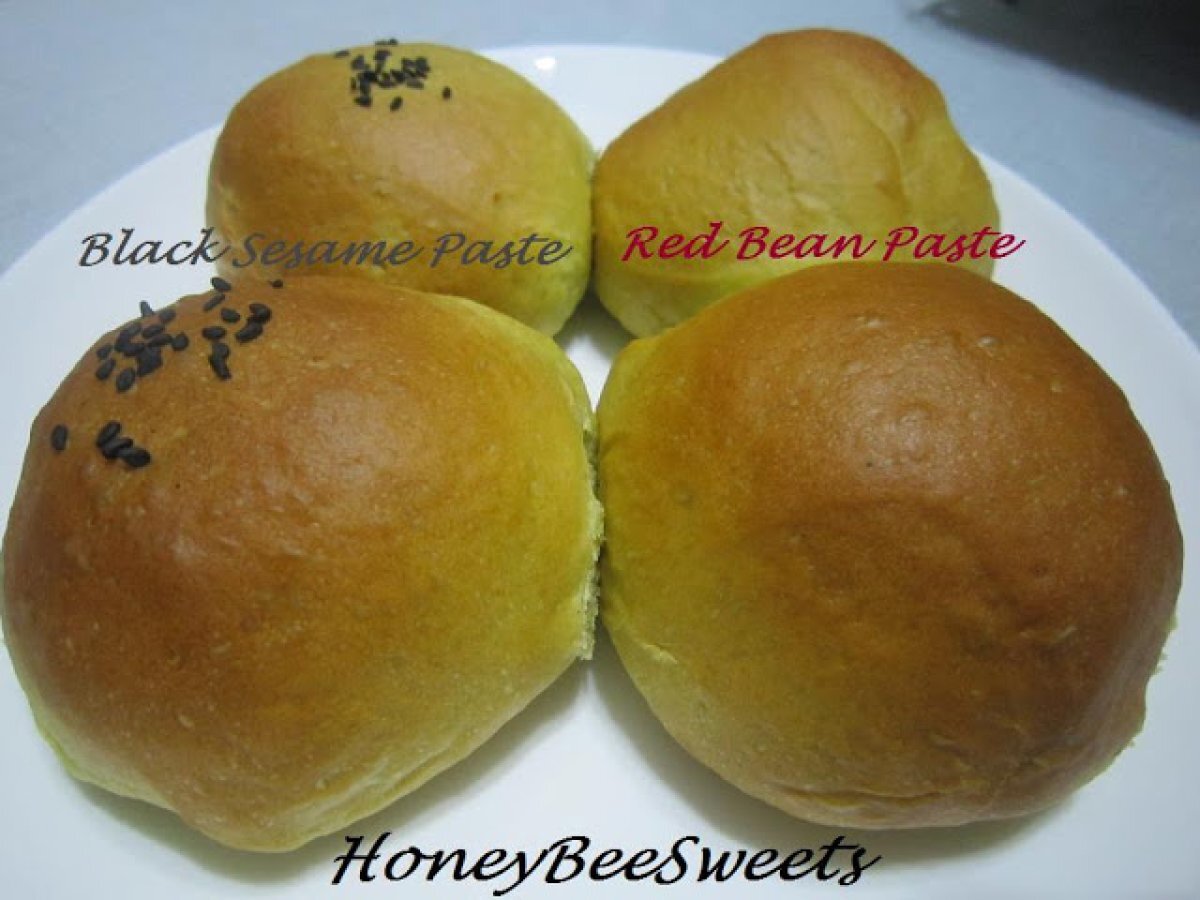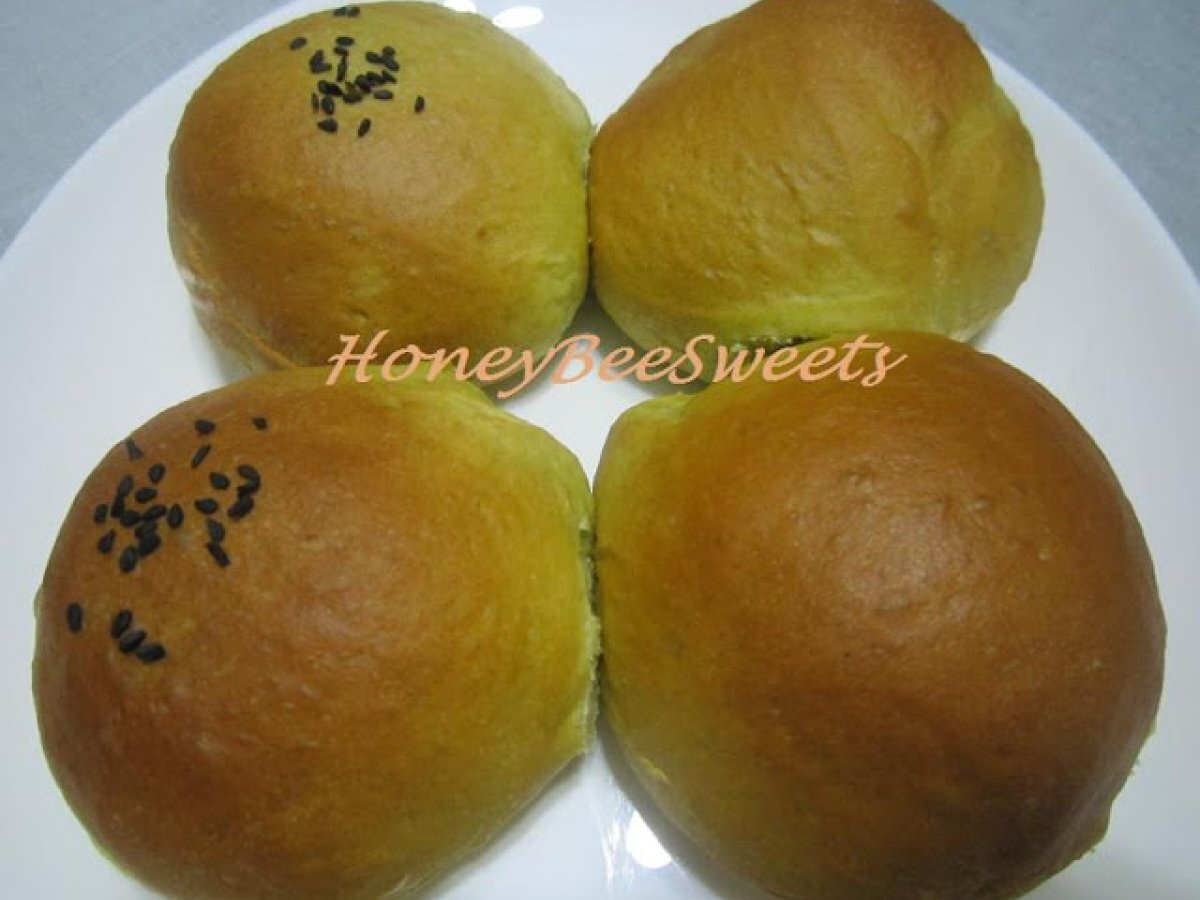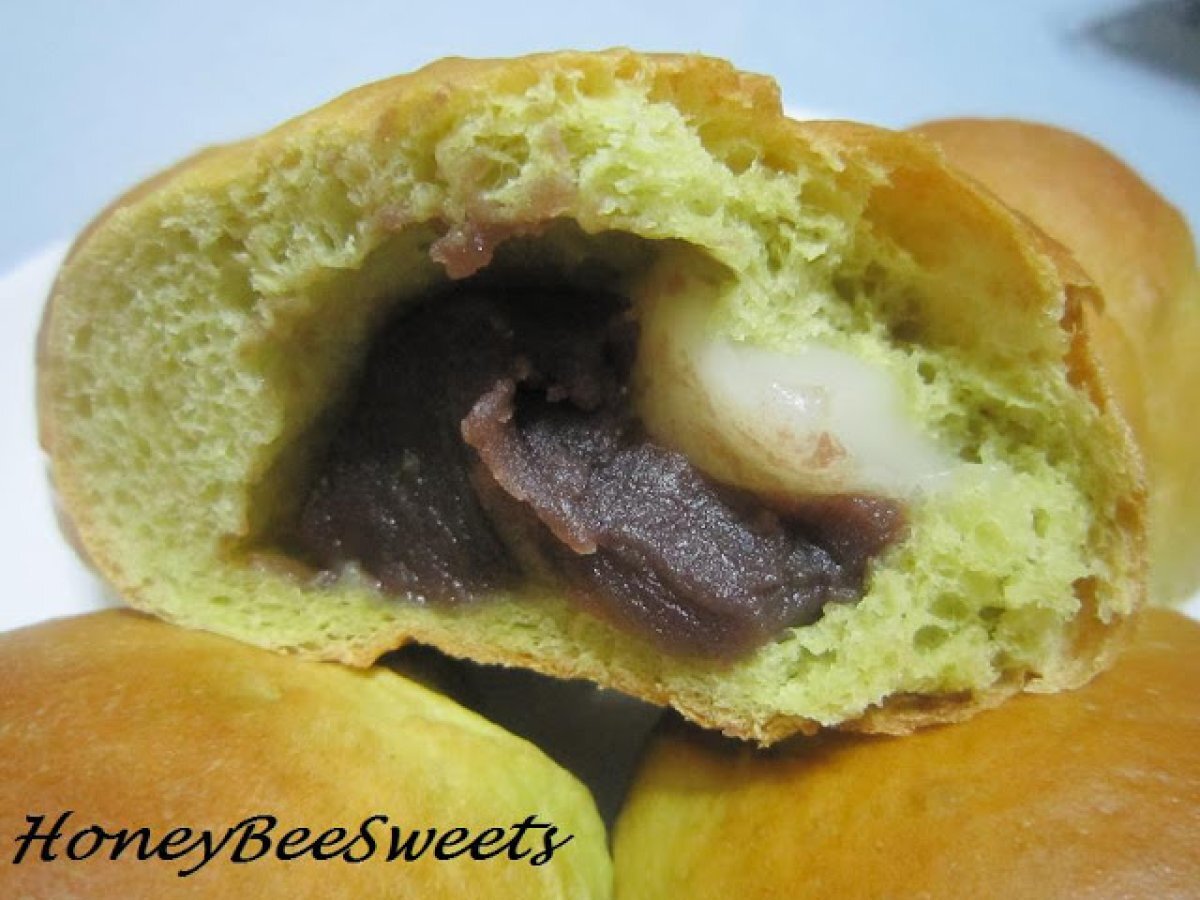 Questions:
You may like
Recipes