Bao buns, little steamed stuffed-buns
Bao buns, little steamed stuffed-buns
This asiatic recipe will for sure enchant you : steamed for a fluffy texture, it is stuffed with a delicious mix of meat and vegetables!
Ingredients
Materials
steamer
---
Preparation
In a bowl, combine all the dough ingredients (be careful, the yeast shouldn't touch the salt). Knead for 5 to 10 minutes.

Form a ball, cover and leave to swell for 1 hour at room temperature.

Stuffing :
Peel the carrots and slice them thinly. Do the same with the onion, the mushrooms and the zucchini. Add 1 Tablespoon of salt and stir it all. Leave to rest 5 minutes.

Strain the water out of the vegetables, and cook them 10 minutes in some olive oil. Take aside.

Add the crushed garlic cloves to the pork meat. Combine with soy sauce and olive oil.

Cook the meat in a hot pan until it is cooked.

Add the meat to the vegetables, add pepper and fresh chives, and stir well.

Press the swollen dough to take the air out. Then, take a little piece of dough (around 1.5 oz), and roll it out on a floured table. Form a circle 4 inches diameter.

Take this circle in your hand, and fill it with 2 Tbsp of the suffing.

Close the bun, pinching the dough to seal the top. Put them in a basket of a steamer or a steam cooker, lined with parchment paper. Leave to swell for 20 minutes at room temperature.

Steam for 20 minutes.
Tip : put a cloth on the basket before closing with the lid so there won't be any water drops on your buns.

There you are, your Bao buns are ready!
Photos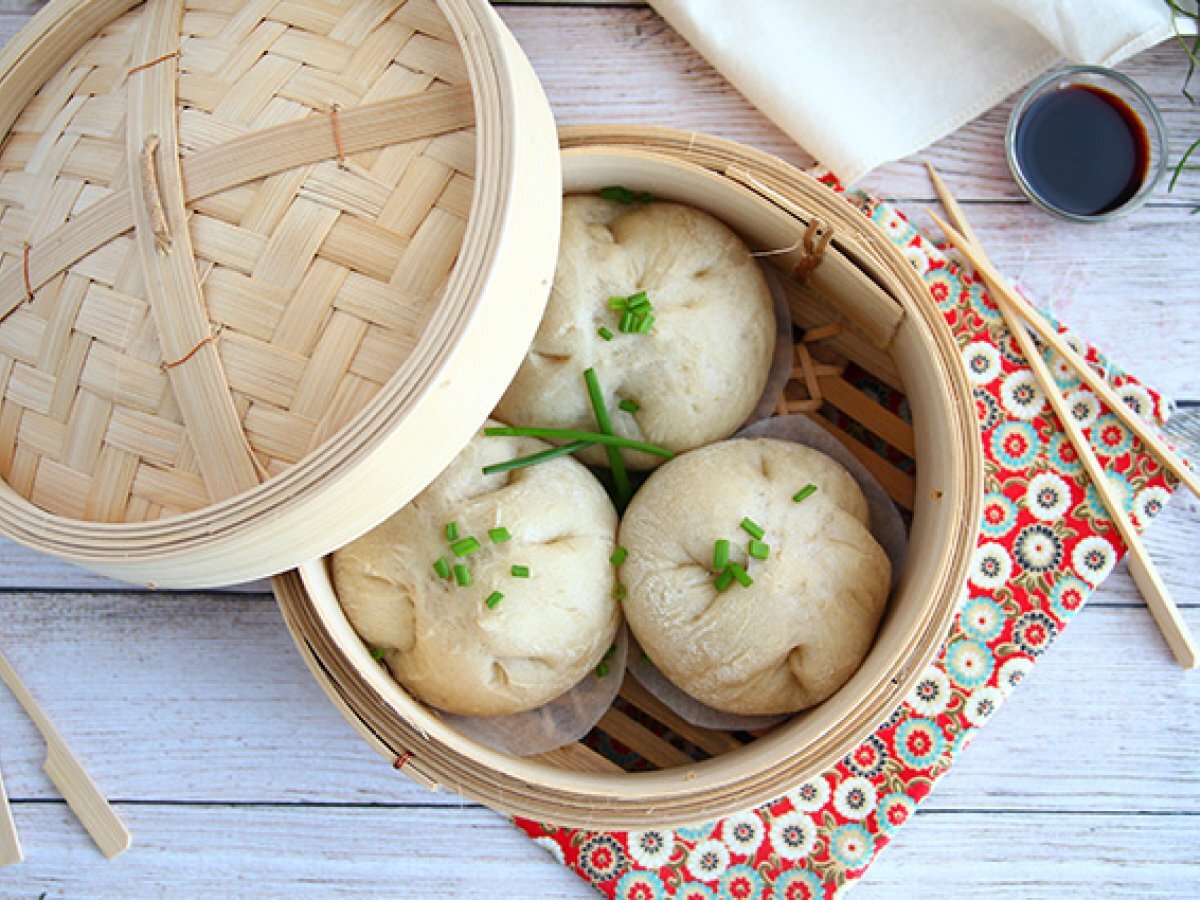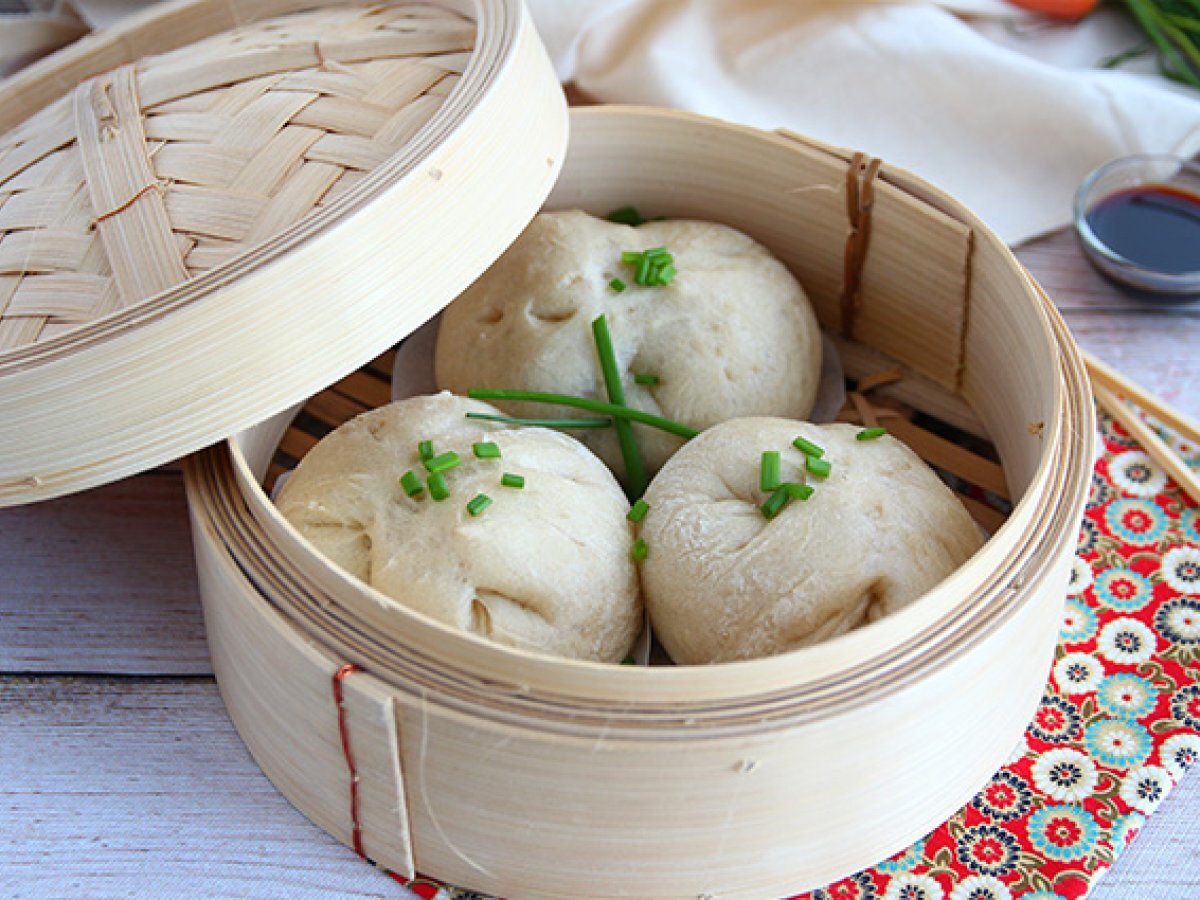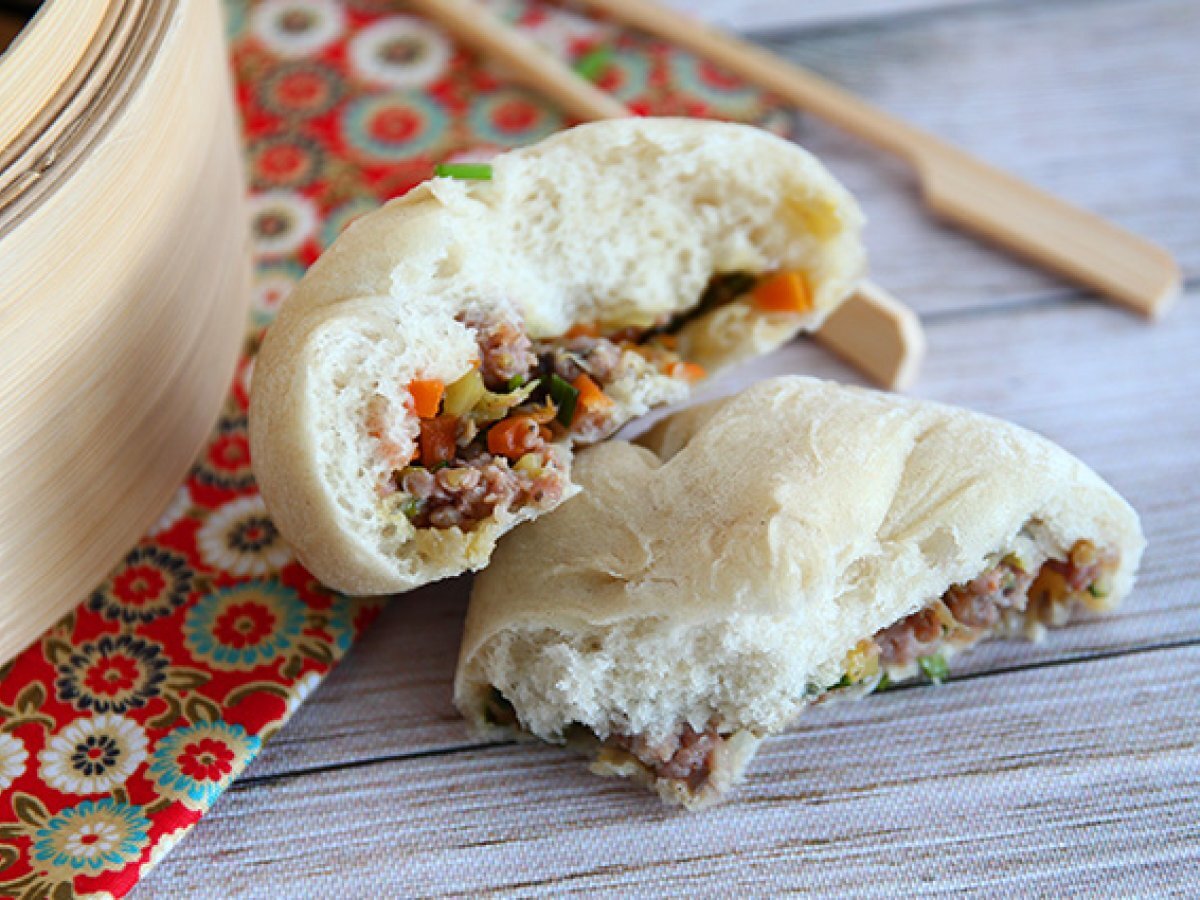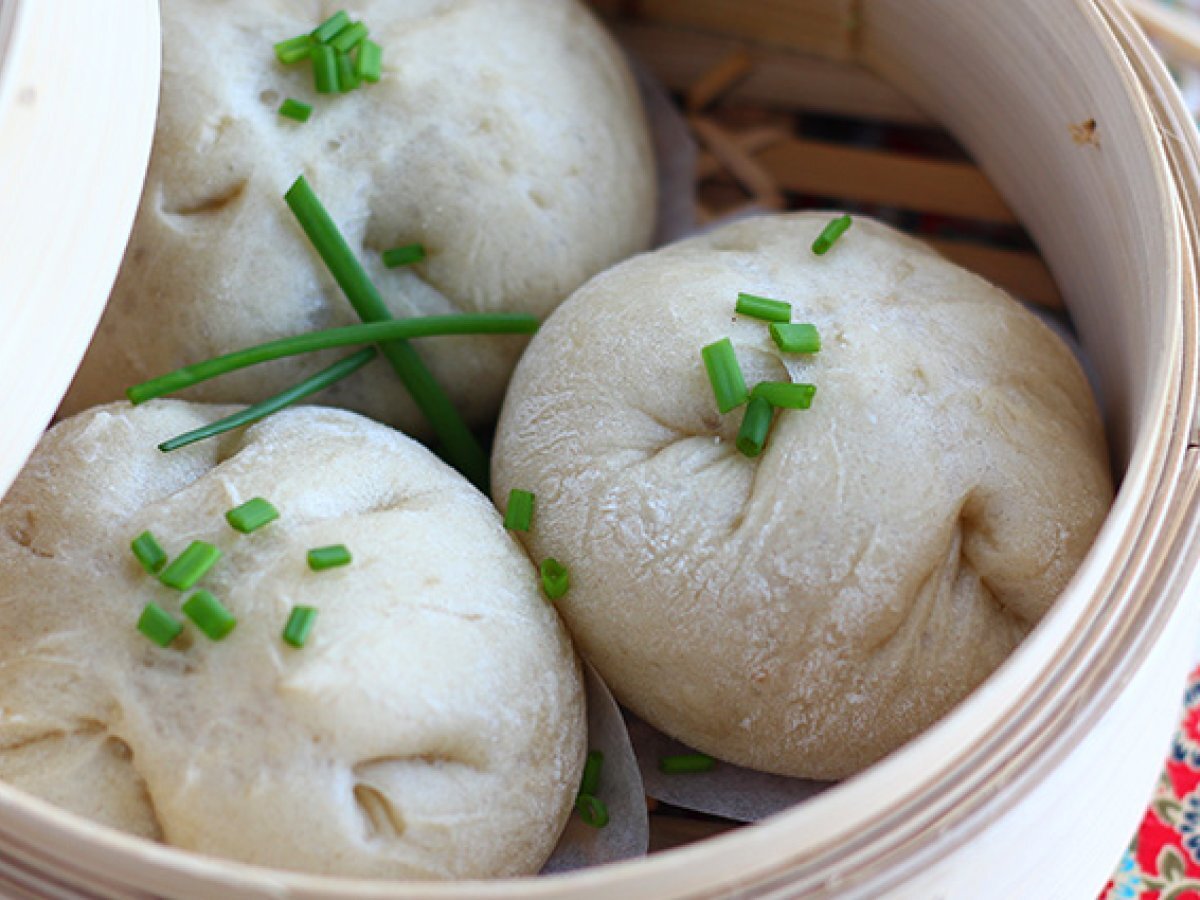 Questions:
Related recipes
Recipes