Char siu bao (chinese bbq pork steamed buns)
Preparation
1)Char Siu Pork:
Combine all ingredients and marinate roast overnight in a sealed container. Set a rack inside a roasting pan or rimmed sheet pan. Preheat oven to 400F and boil some water in a kettle. Rest pork on the rack and pour boiling water into the pan so the meat will stay moist. Roast the pork for 15 minutes at 400F, then flip the roast over and reduce to 350F. Continue to roast, turning every 15 minutes and basting with the remaining marinade until cooked through. Slice into inch-thick slices and roasted for about 45 minutes. Allow to cool and proceed to making the filling.
2)Char Siu Bao Filling:
Saute the garlic for a minute or two over medium heat in a bit of oil. Combine everything in a small bowl and set aside.
3)Bao Dough:
Knead the dough: Add dry ingredients and knead for 5 – 10 minutes (by hand or by stand mixer) until the dough pulls together and becomes shiny and tight. Remove to an oiled bowl and let rest for 15 minutes, covered.
4)Char Siu Bao:
Prepare the buns: Portion the dough into 16 pieces. Flatten each piece into a disc and put about 1/2 tablespoon of filling (or so) in the center. Pinch the edges together so it forms a nice, smooth ball. Let them rest for 10 minutes on some parchment paper.
Steam: Arrange the buns with space in between on some parchment paper or cabbage leaves in a covered steamer. Steam the buns for 8 – 10 minutes.
Serve: Serve them hot and fresh or allow them to cool completely then store in a ziptop bag in the fridge (or freezer). If you freeze them, reheat by steaming for 5 – 8 minutes. Buns are good hot or cold.
Photos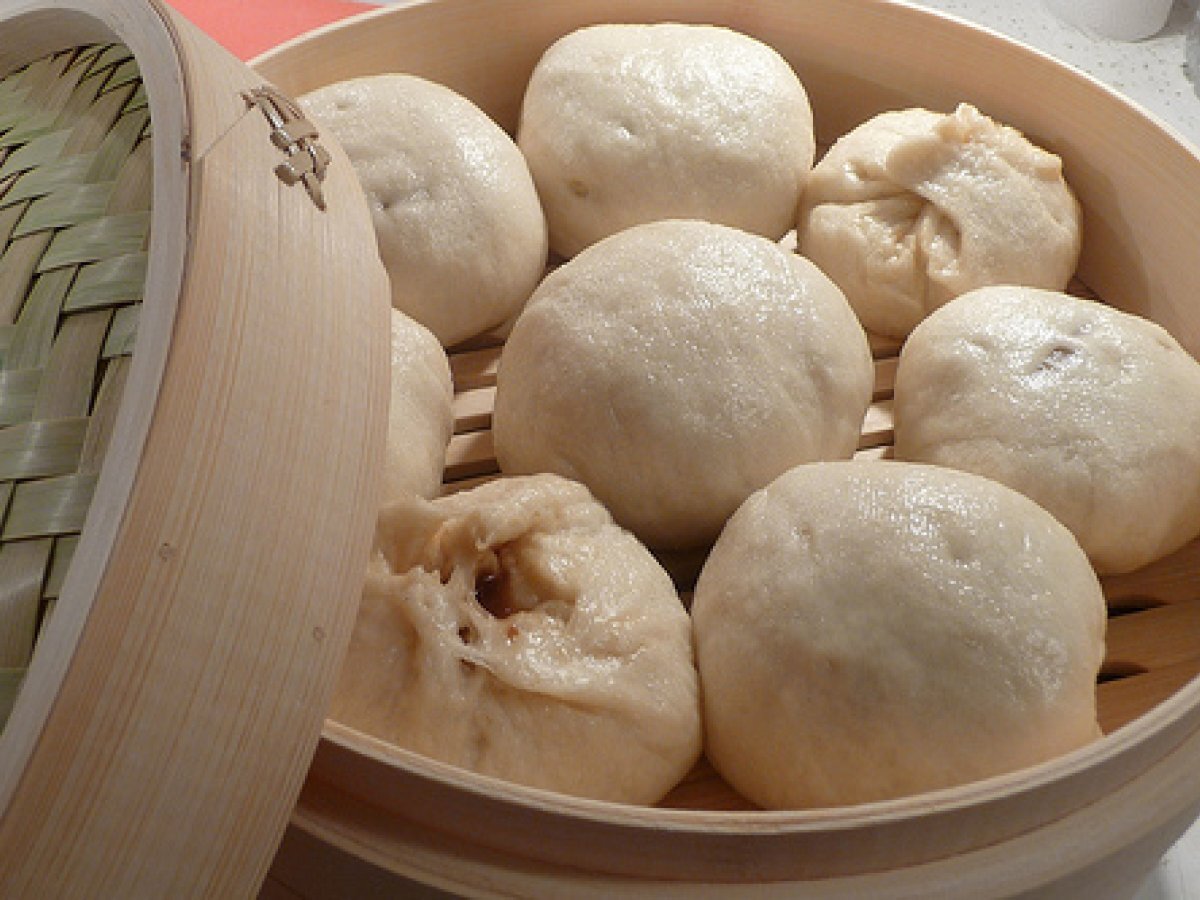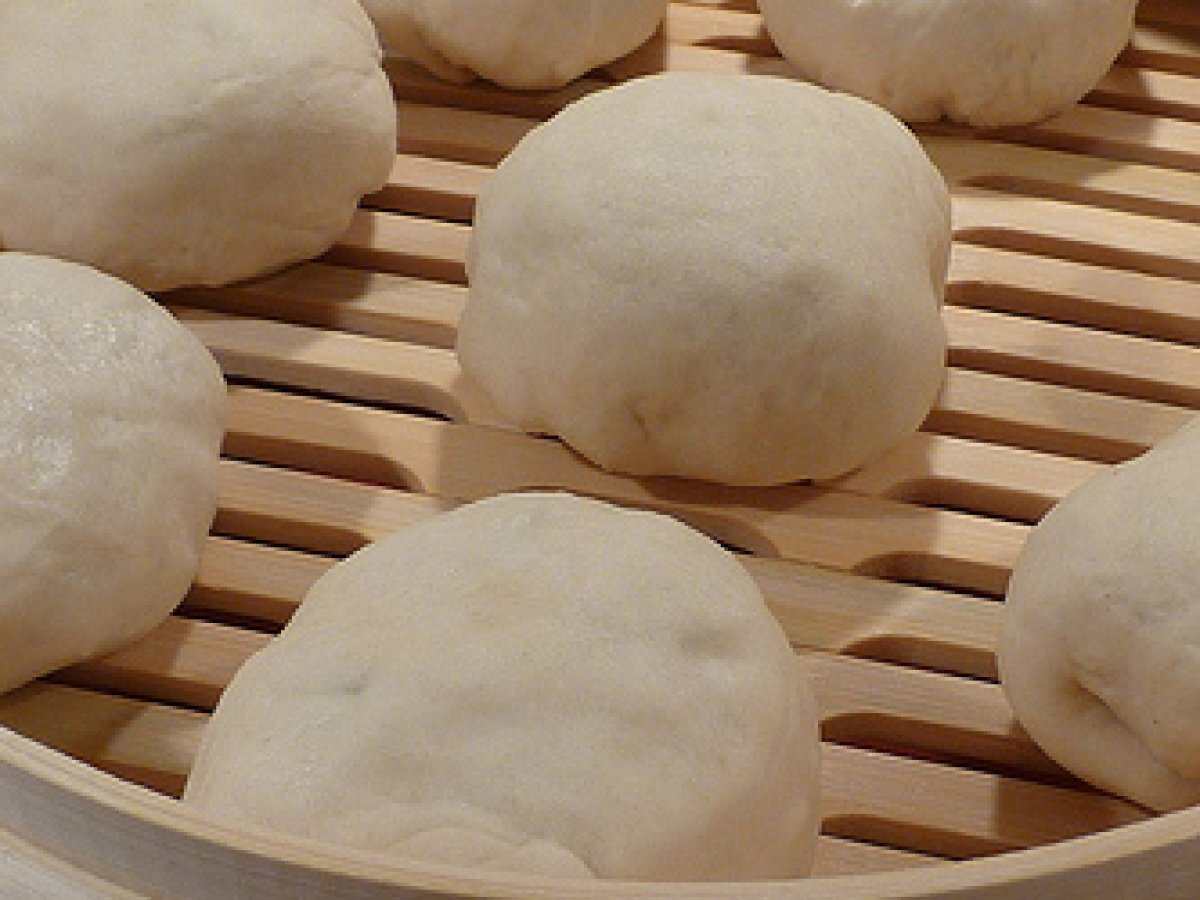 Questions:
You may like
Recipes