Homemade burger buns - video recipe!
Homemade burger buns - video recipe!
To really enjoy a homemade burger, why don't you bake your own buns? It is really easier to make than you think! :-)
Ingredients
Materials
Standing mixer
---
Preparation
In the mixer bowl, put the flour, the sugar and the salt, and dig a hole in the middle.
Put the crumbled yeast, making sure it doesn't touch the salt or the sugar, that can "kill" it.

Add the egg, the milk and the water, and knead at medium speed for around 8 minutes.
Then, add the softened butter and knead until it is fully combined.

Put the dough in a hot spot for 90 minutes, or until it is twice its size.

Degas, by applying some pressure on it to take the air out.
Make balls weighing 4 ounces.

Form nice balls and put them on a baking tray. Leave some space between them to allow them to swell.
Put in a hot spot for 90 minutes again.

Once swollen, gently brush them with milk. Then, sprinkle with sesame or poppy seeds.

Bake 15 minutes at 390°F (200°C).

There you are, your burger buns are ready!
Observations:
The seeds : You can use other seeds you like, or don't put any if you like :-)
Photos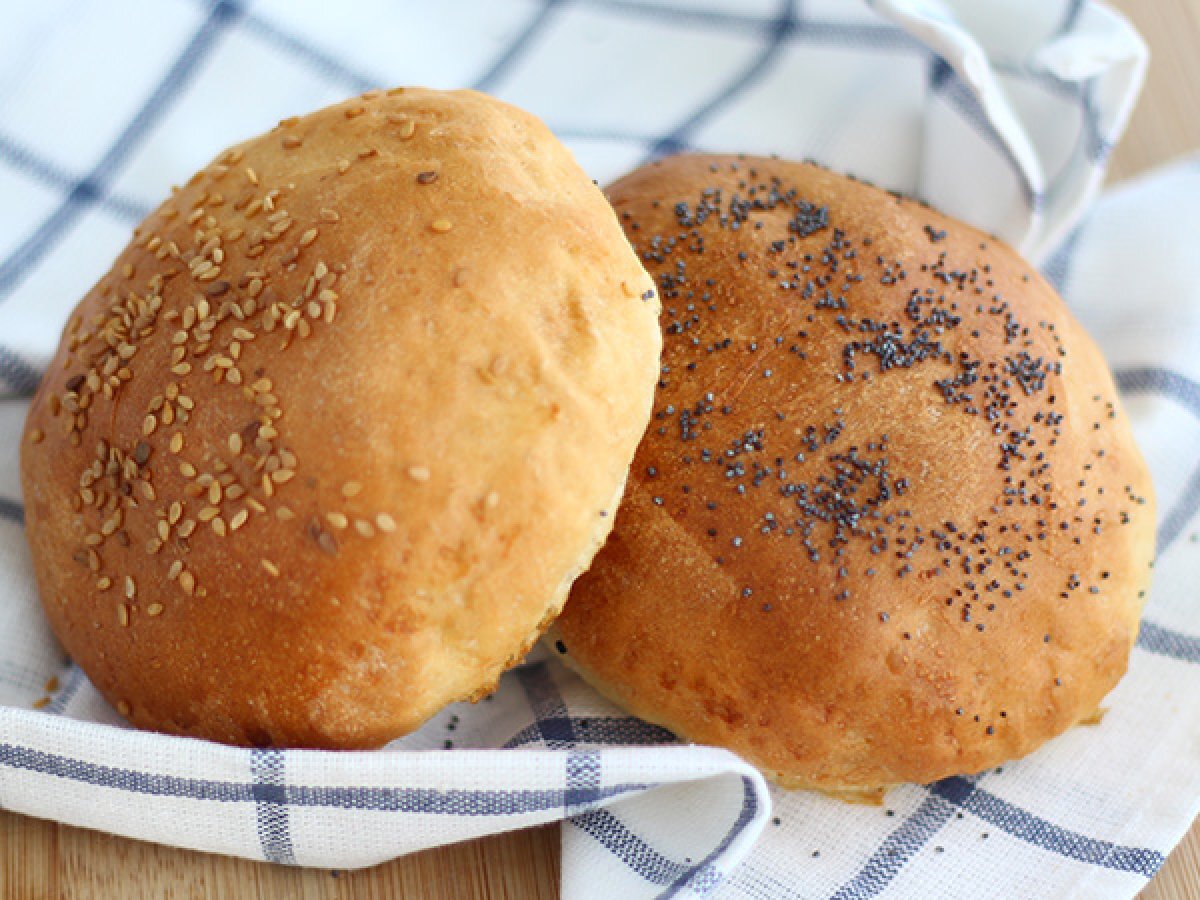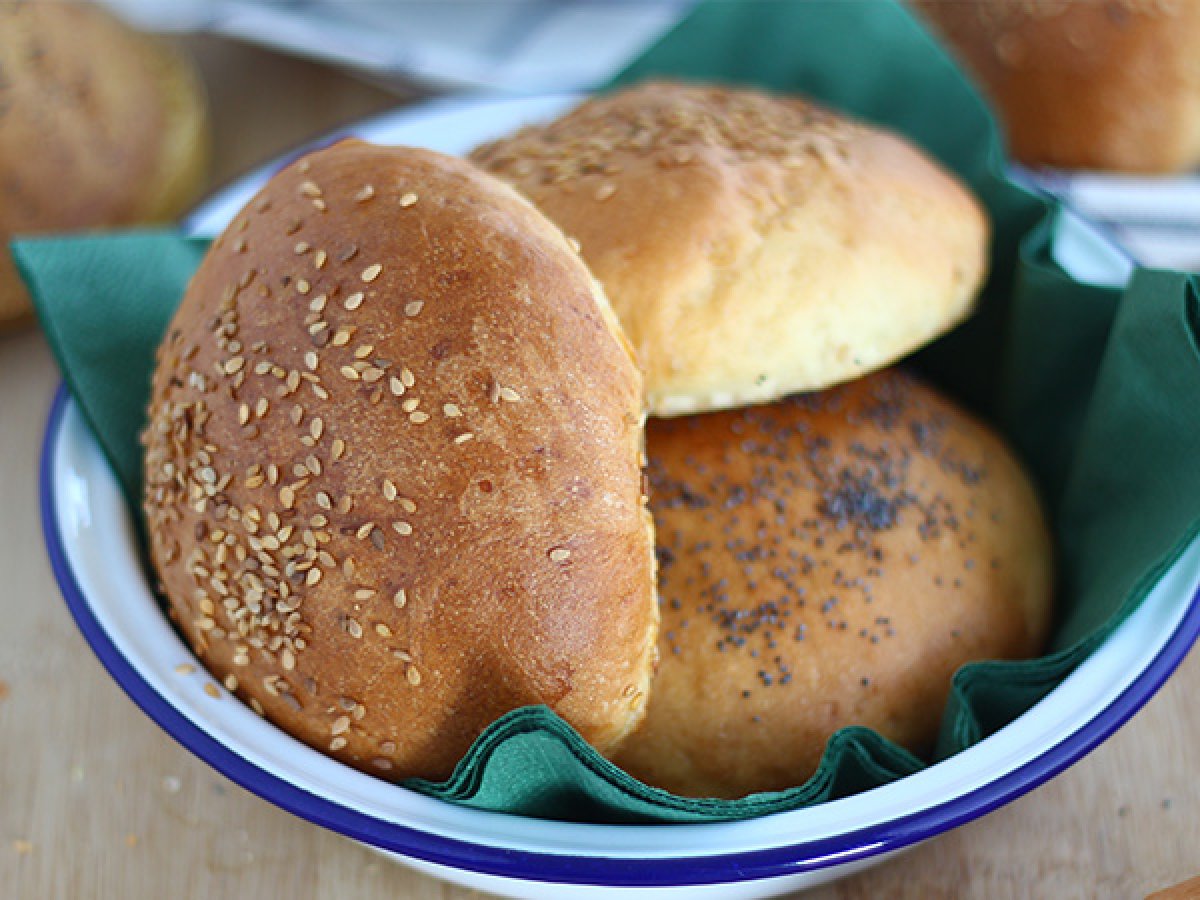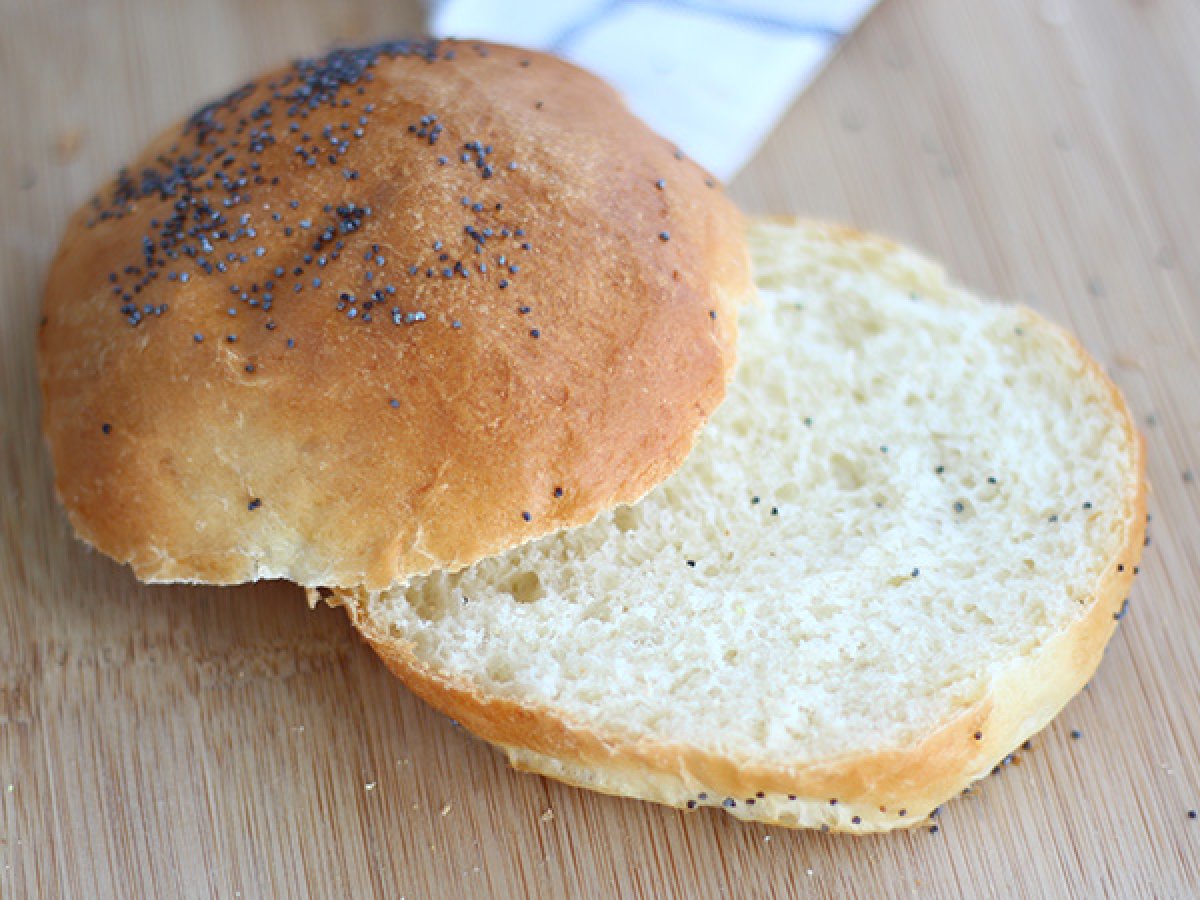 Questions:
Related recipes
Recipes