Pain polka (polka bread)
Pain polka (Polka Bread)
Preparation
Mix the flours with most of the water in the bowl of the mixer and let rest 45 minutes to one hour. Add the levain and mix on first speedContinue mixing for a few minutes and add the salt.
Adjust the hydration with the remaining water, continue mixing for a minute or two and turn off the mixer. The dough should be soft to medium soft.
Transfer to a tightly closed oiled binFerment for one hour at room temp, give the dough a four-way fold and put it in the fridge for 12 to 14 hours.
Bring the dough back to room temperature. Transfer it to a flour-dusted work surface, divide in 4 pieces, pre-shape in 4 boules and let rest 30 minutes, covered.
Shape as desired and proof on a floured couche at room temperature, covered, for about one hour or until the dough springs back slowly when poked.
Meanwhile preheat the oven to 480ºF/249ºC, taking care to put it in a baking stone and, underneath, a heavy metal pan for steaming. When the loaves are ready to be baked , dust with flour and score as desired.
For the polka breads, whatever the shape, you must gently flatten the bread with the palm of you hand, then score deeply either with a lame or with the blunt side of the blade of a long kitchen knife. Pour a cup of cold water in the metal pan and bake for 35 minutes, turning the heat down after the first 10 minutes. Remove from the oven and cool on a rack. Enjoy!
Photos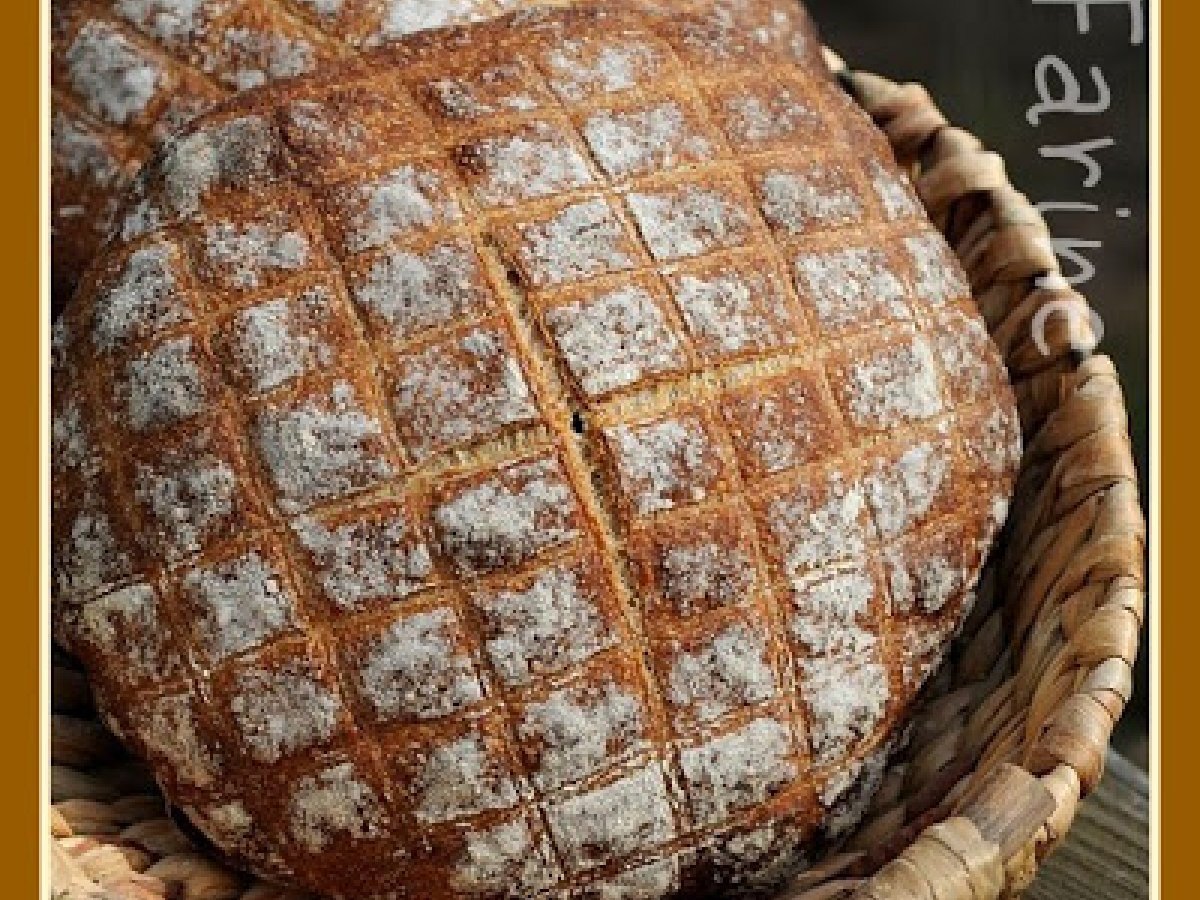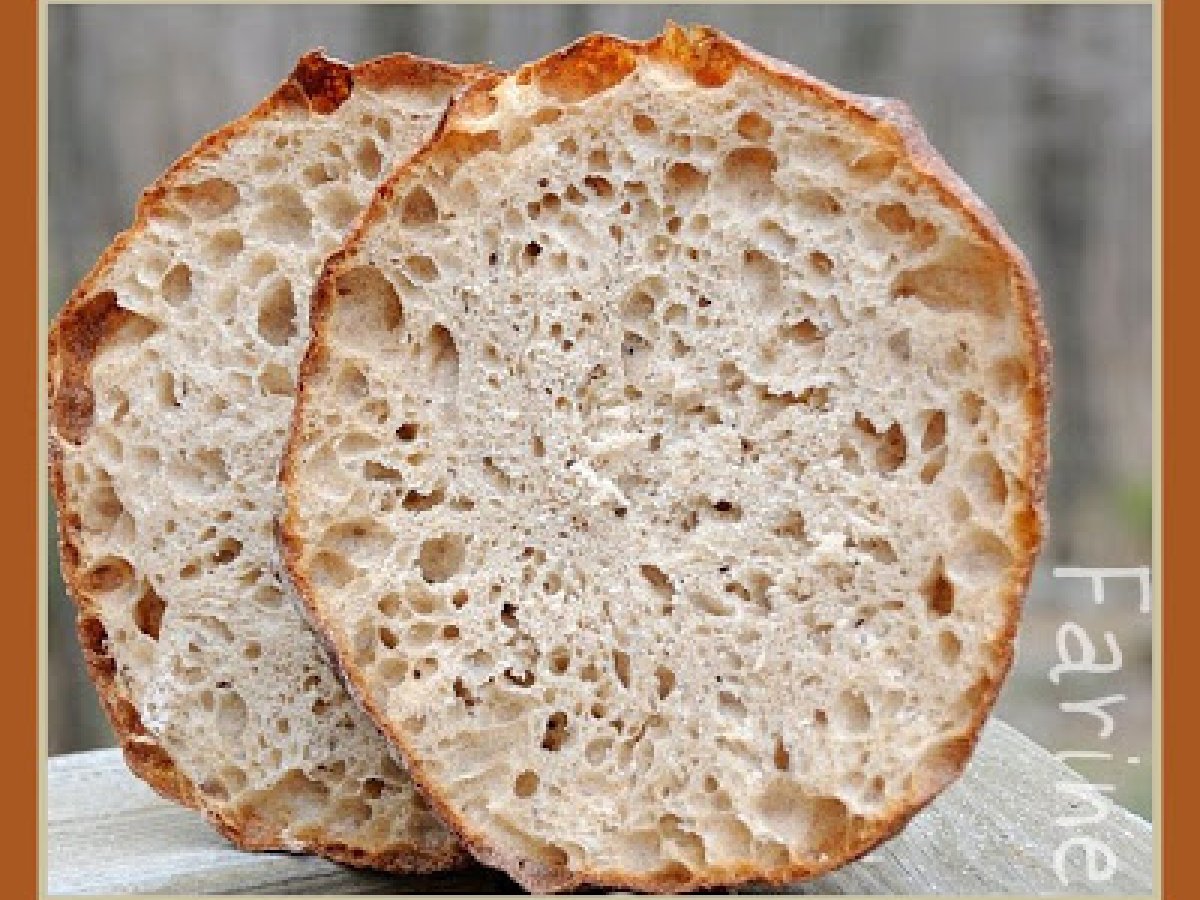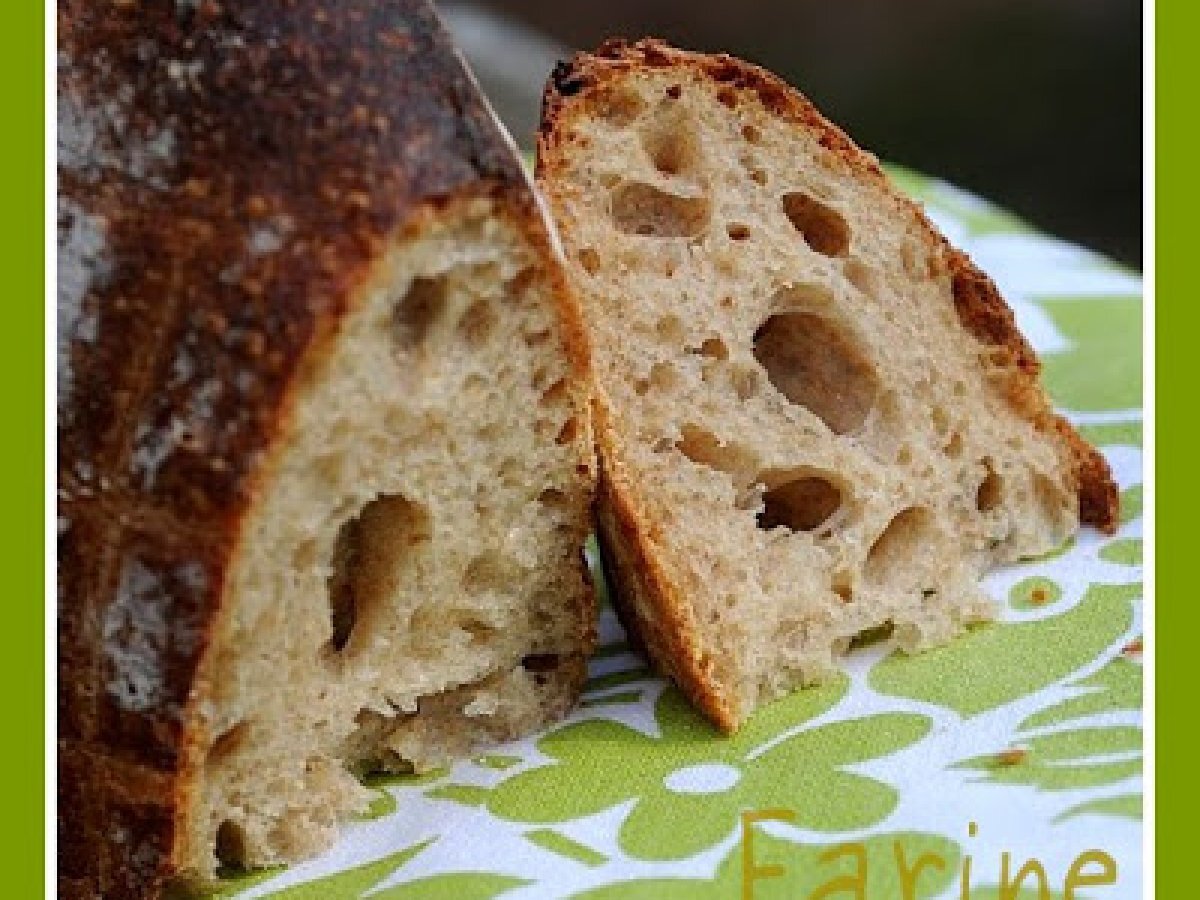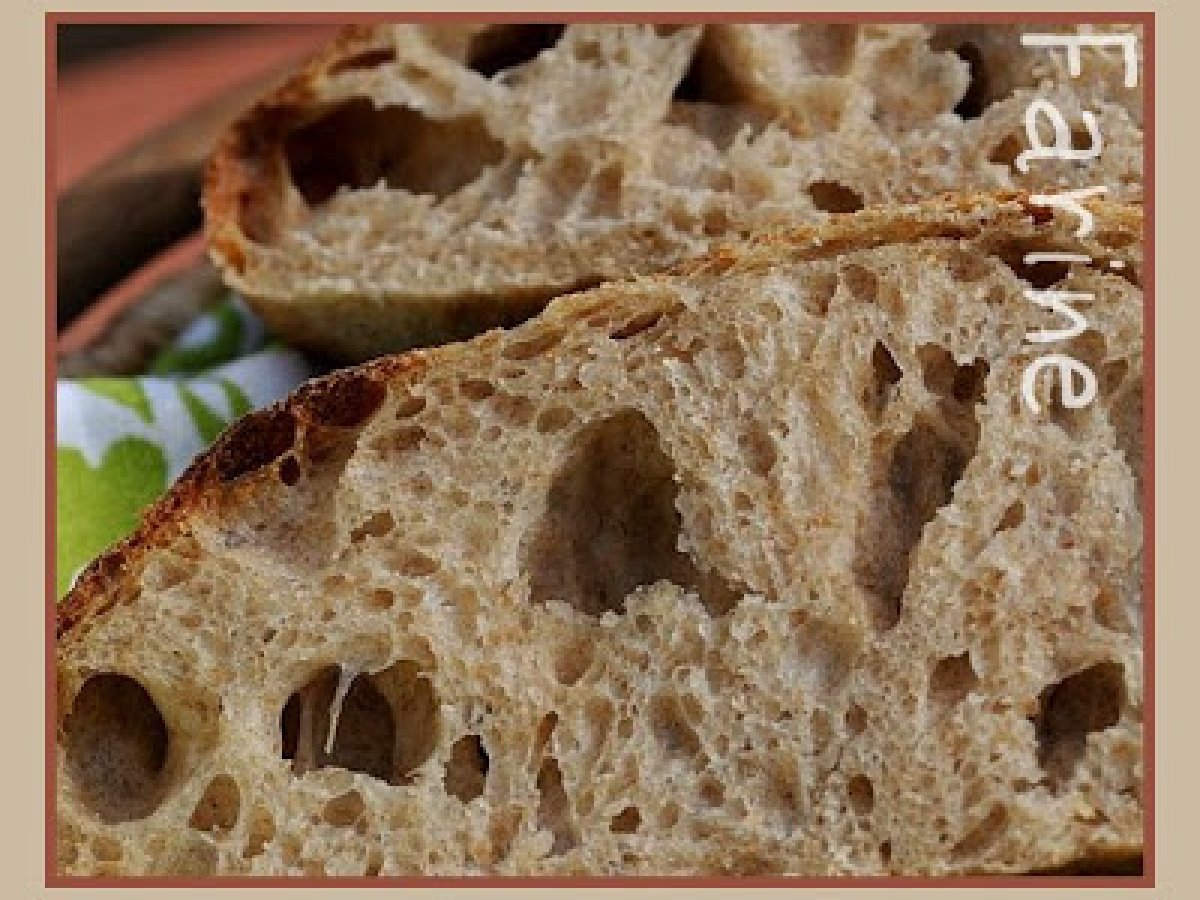 Questions:
You may like
Recipes
Related articles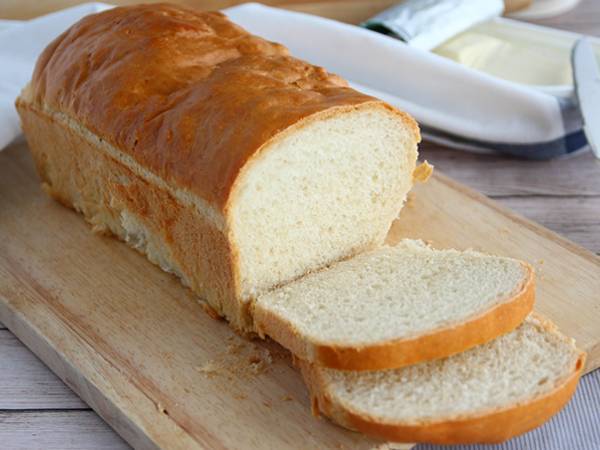 Make your bread at home!